Raw General Manager Kurt Angle appeared on tonight's post-SummerSlam 2017 edition of Raw. Angle talked about his surprise and he revealed the surprise to be the 16 time WWE World Heavyweight Champion, "Free Agent" John Cena!
Cena said he met Angle at SummerSlam 2017 and Angle asked him if he wants to come to Monday Night Raw. Cena says he wanted to come to Raw to be in the ring with a certain Raw Superstar. Roman Reigns' music hits and out comes "The Big Dog" to a HUGE reaction!
Cena says Reigns is exactly who he's looking for! Reigns talks about how Cena runs his mouth on Twitter. Reigns questions if Cena is going to run his mouth to his face in his yard now. HUGE "UNDERTAKER" chants break out!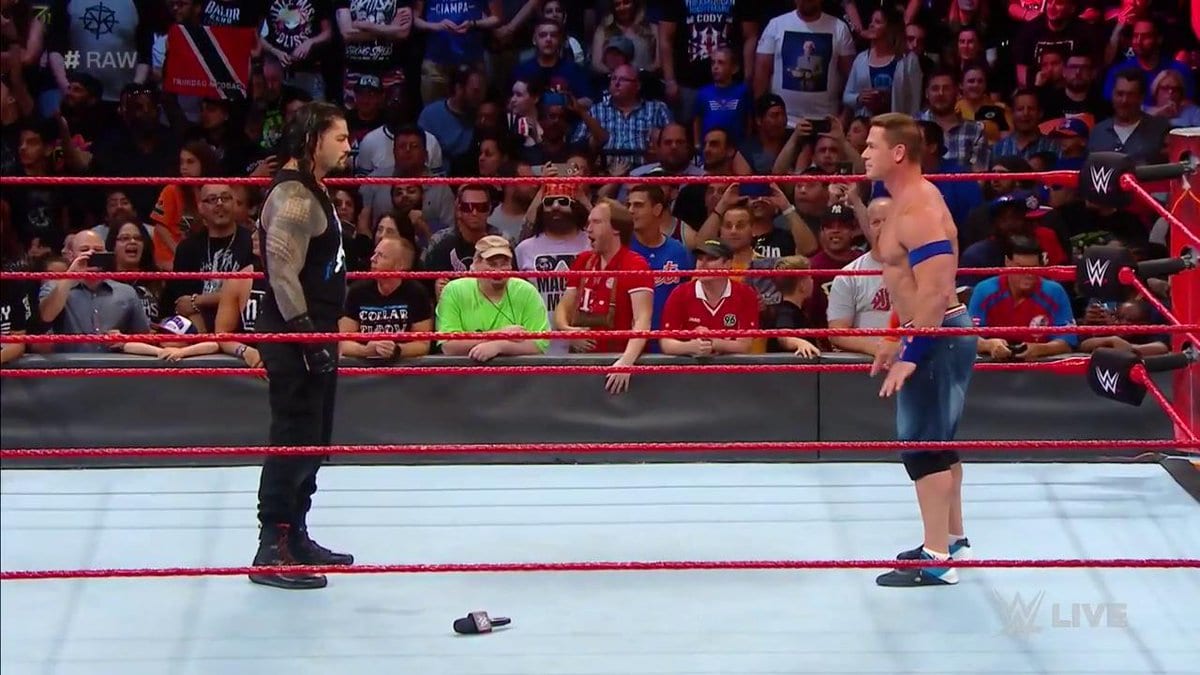 Cena says he didn't come here to talk and removes his T-Shirt. Suddenly the Intercontinental Champion The Miz comes out along with Maryse and The Miztourage. Miz talks about how many moments Cena & Reigns get.
Miz talks about how a hardworking guy like him never gets his moment, but undeserving guys like Cena & Reigns keep getting their moments!
Cena challenges Miz and one of The Miztourage guys to face him and Reigns in a tag team match in tonight's main event. Miz rejects Cena's idea and Samoa Joe comes out.
Joe says he's going to be The Miz's partner tonight on Raw against Cena & Reigns. Joe says he's sick of Reigns coming out each week and saying it's his yard and goes on to say that he owns Reigns.
Joe then attacks Cena. Reigns then attacks The Miz & Miztourage. Joe locks-in the Coquina Clutch on Cena, but Reigns hits a Superman Punch on Joe to save Cena!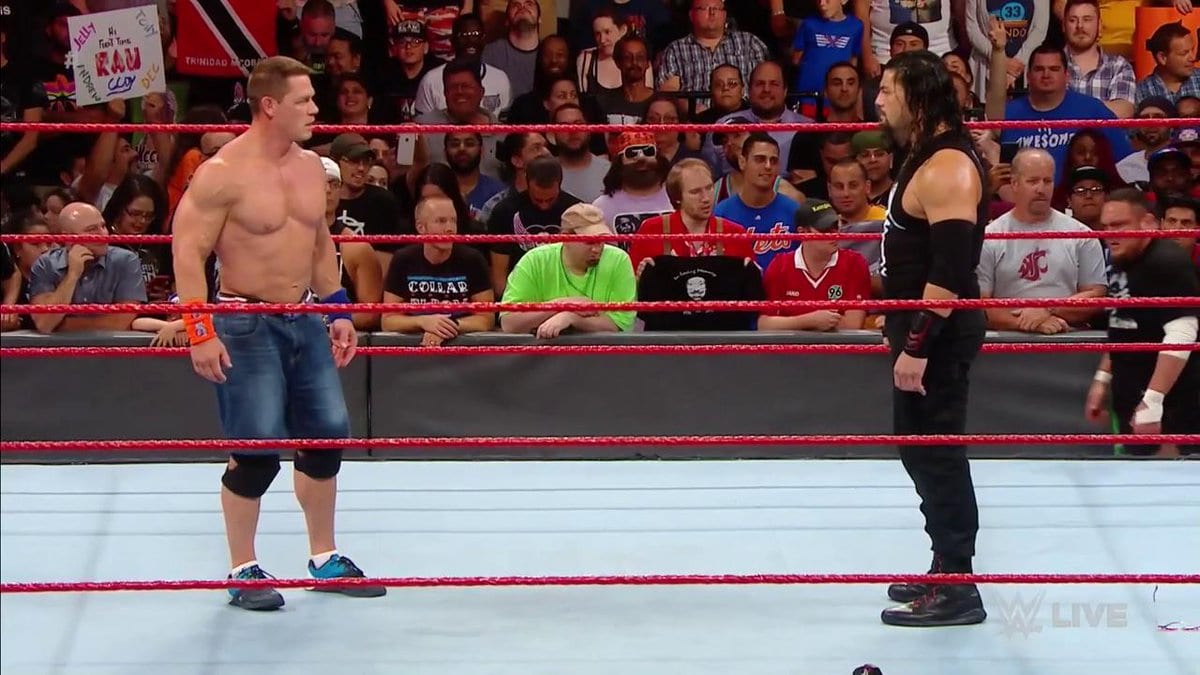 So tonight's main event will be John Cena & Roman Reigns vs. Intercontinental Champion The Miz & Samoa Joe.
You can watch this segment below:
Keep scrolling down to read more WWE news and stories from the world of Professional Wrestling.