• ON THIS DAY IN WCW HISTORY (October 23, 1993) – WCW Worldwide
On this day in 1993, Ted Turner's World Championship Wrestling aired an episode of their weekly TV show 'WCW Worldwide'.
This episode was pre-taped from the Disney MGM Studios in Orlando, Florida and featured matches, interviews & storyline segments on the road to the 'WCW Halloween Havoc 1993' PPV.
The card of the show can be found here:
Nasty Boys vs. Rico Frederico & Davey Rich
WCW Magazine – Interview Cactus Jack
Sid Vicious vs. Denny Brown
Halloween Havoc Control Center
Ric Flair & Paul Roma vs. Wrecking Crew
Courtesy WCW Saturday Night – Interview Hollywood Blondes + Col. Rob Parker
Charlie Norris vs. Cuba's Top Gun
WCW Magazine – Interview Lord Steven Regal & Sir William
Ricky Steamboat vs. Paul Orndorff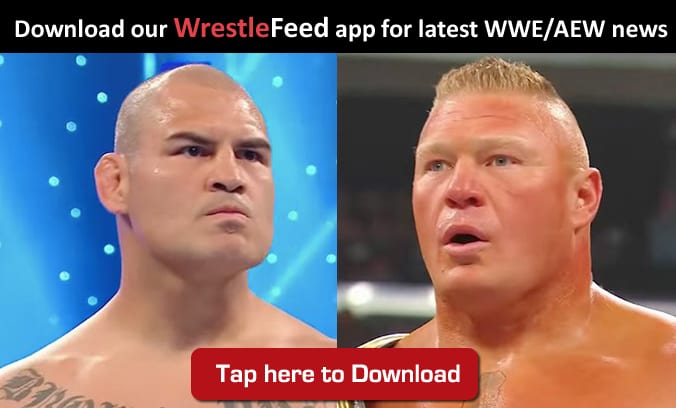 • Kelly Kelly Explains Why She Never Got Implants In WWE
During a recent edition of Lilian Garcia's Chasing Glory podcast, former WWE Divas Champion Kelly Kelly talked about watching wrestling with her dad, getting hired by WWE & more.
Below are the highlights:
On watching wrestling with her dad:
"When I was in my early teenage years, I loved watching wrestling and he loved it too. We would watch it together. That was what we would do together, it was our thing. I remember my mom would walk in and be like 'Ugh, don't watch that, it's too violent.' Whenever she wasn't around, we'd watch it."
On joining WWE at the age of 19:
"It's so crazy how it all happened too. When I got the phone call about them being interested in hiring me, my dad was like 'Yes! You have to do it.' I mean all of my family was proud, but I thought it was cool since that was our thing.
John Laurinaitis was friends with the guy who was running the catalog.
He (Laurinaitis) said I need some beautiful models, but we want them to be athletic as well. So, he (the owner of the catalog) said I'll send you some of the pictures of the girls that I manage.
He sent over pictures of me and Alicia Fox and we both got hired. They [WWE] liked us and we moved to Louisville."
On never getting any cosmetic surgery in WWE:
"I feel like for me coming into the WWE at such a young age, I never felt the need to get breast implants or change my body. I've always been very comfortable with my body…You either like my look or you don't. I'm not going to change it for anyone. I remember some would say 'Oh, you're just a blond, you look like the all-American,' and I'm like that's my look.
I'm very lucky and blessed that I haven't taken the whole social media with body influences seriously. So many girls get impacted, especially with the body image stuff and it's so sad. I think we're definitely coming up [with celebrating body differences and feeling comfortable about it]."
WATCH: Super Hot Video Of Stephanie McMahon Shaking Her Juggs: