• ON THIS DAY IN WWF HISTORY (November 7, 1987) – WWF Superstars of Wrestling
On this day in 1987, the World Wrestling Federation aired an episode of their weekly TV show 'WWF Superstars of Wrestling'.
This episode was pre-taped at the War Memorial in Syracuse, New York and featured matches & storyline segments on the road to the 'WWF Survivor Series 1987' PPV.
Here is the card:
1. Jake Roberts vs. Rip Oliver
2. King Kong Bundy vs. Pete Lucic
3. Billy Jack Haynes & Ken Patera vs. Terry Gibbs & Ray Miller
4. Killer Khan vs. Kurt Hoffman
5. WWF Tag Team Titles: The Hart Foundation vs. Strike Force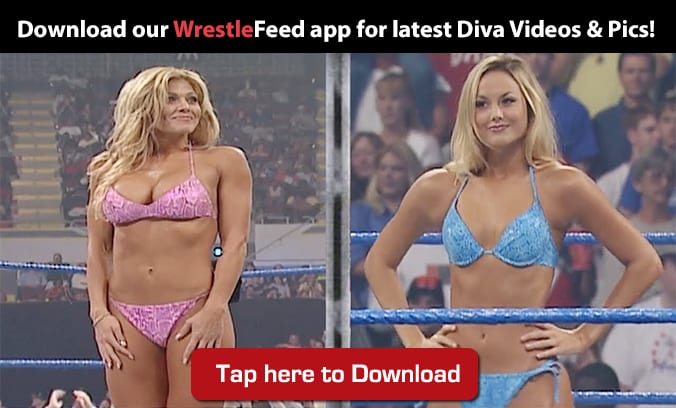 • Kelly Kelly Reveals How Her Family Reacted When She Stripped On ECW
During a recent appearance on Lilian Garcia's "Chasing Glory" podcast, former WWE Divas Champion Kelly Kelly talked about working in WWE ECW at the age of 19, her exhibitionist gimmick & more.
Below are the highlights:
On what it was like joining WWE's ECW at the age of 19:
"I feel like they were just throwing me to the wolves. They were like, you're not going to wrestle, you're going to ECW where it's real hardcore, and they just call women obscene names, and you're just really going to have to get some thick skin.
I remember the first night I had to walk out, we were doing a bikini contest, it was me, two of the other girls in ECW, the originals, Francine, this is like ECW originals, we're in the ECW original arena in Philly, like hardcore, people are screaming 'you're a crack whore,' this is what ECW was about. This is what it was.
And I remember Paul Heyman and I remember Tommy [Dreamer] all trying to warn me, like, 'look, this crowd, you just try and block them out and just do your thing.' And I was like, 'Alright.' And I just remember walking out and I took it and they were just like, 'Booo,' 'You suck!" And I hadn't even done anything."
On how the environment in ECW motivated her:
"I was like, I want to prove to everybody that I'm not just a model. Because that was new into the model thing in wrestling, especially in ECW, like they hadn't seen anything like that before. So I was just like, I'm going to take it, I'm going to prove everybody wrong, and I'm going to make it."
On her exhibitionist gimmick:
"I had to dance on live television, strip down to basically a bra and underwear, and then really go further and take the bra off, and then Mike Knox, my jealous boyfriend on the show at the time, would have to cover me up. And I'm 19, I have no rhythm number one, I can't dance, I'm trying to get naked in front of millions of people, this is insane."
On how her family reacted to her stripping in ECW:
"The whole family was like, 'Well, you got your foot in the door.' I didn't tell them what I was doing that [first] night, I just had them watch, and they were like 'Why didn't you tell us you were doing that?' And I was like, 'Well, because you were gonna watch.'
And I was like, 'It's not always going to be like this, guys, we're getting the foot in the door, just going to see how long this goes, they'll eventually put me in a position where I don't have to do this anymore.' Because I know how wrestling works, you're not always going to do the same storyline forever."
WATCH: Kelly Kelly Striptease In ECW: