• LA Knight Reacts To Rumor Of Dating Becky Lynch (Photos)
Recently some photos from years ago went viral on social media, that show then TNA Wrestler Eli Drake (now known as WWE Superstar LA Knight) and Becky Lynch having a good time together.
Some fans came to the conclusion that they were a couple or at least dated for a certain period of time.
One fan tweeted 2 pics of them together with the following caption:
"Why did I just now all of a sudden hear that LA Knight and Becky Lynch used to date? LMAO I really did not know this at all."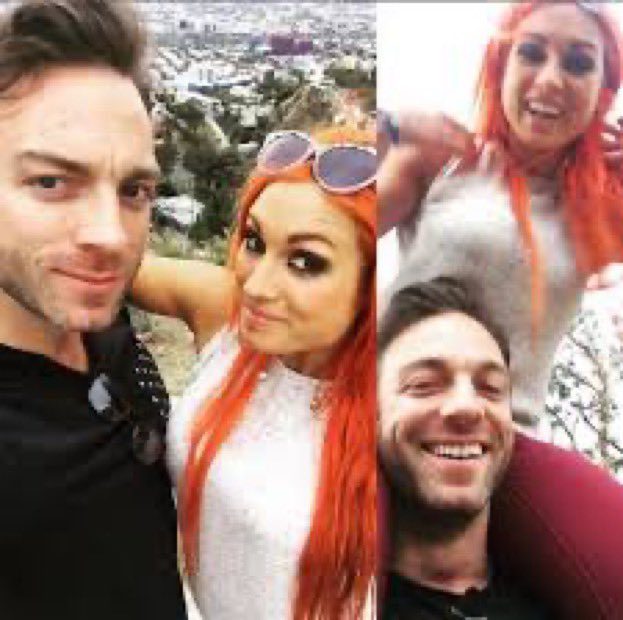 LA Knight then replied in a Tweet of his own:
"Because we didn't. We were friends. You're jumping to bullsh*t conclusions. Let me squash that before you guys take this anywhere."
Also Read: LA Knight Might Face A Huge Name At WrestleMania 39
WATCH: Becky Lynch Shows Off Her Buns (Part 1):
• On This Day In Pro Wrestling History (March 16, 1997) – WCW Uncensored 1997
On this day in Pro Wrestling history on March 16, 1997, Ted Turner's World Championship Wrestling aired 'WCW Uncensored 1997' LIVE on PPV from the North Charleston Coliseum in North Charleston, South Carolina.
This was the 3rd annual 'WCW Uncensored' event out of 6 that aired on pay-per-view between 1995 and 2000.
You can find the results below:
WCW United States Heavyweight Championship: Dean Malenko defeated Eddie Guerrero (c)
Ultimate Dragon defeated Psychosis
Glacier defeated Mortis
Strap match: Buff Bagwell defeated Scotty Riggs
Texas Tornado match: Harlem Heat defeated The Public Enemy
WCW World Television Championship: Prince Iaukea (c) defeated Rey Mysterio Jr.
Triangle Elimination: Team nWo defeated Team Piper and Team WCW