– As seen at last night's Hell In A Cell 2017 PPV, "The Modern Day Maharaja" Jinder Mahal defeated Shinsuke Nakamura (despite The Singh Brothers being ejected from ringside) to retain the WWE Championship.
As we have noted multiple times, one of the goals behind making Jinder Mahal the WWE Champion was to make him headline WWE Live Events as the main champion when they tour India. At first, it looked like WWE scrapped the idea of touring India, but that's not the case.
Triple H recently visited India to announce Raw Live Events in December. Yes, Jinder Mahal is on SmackDown Live but he'll still work these Raw Live Events. Below is the poster for the show in India: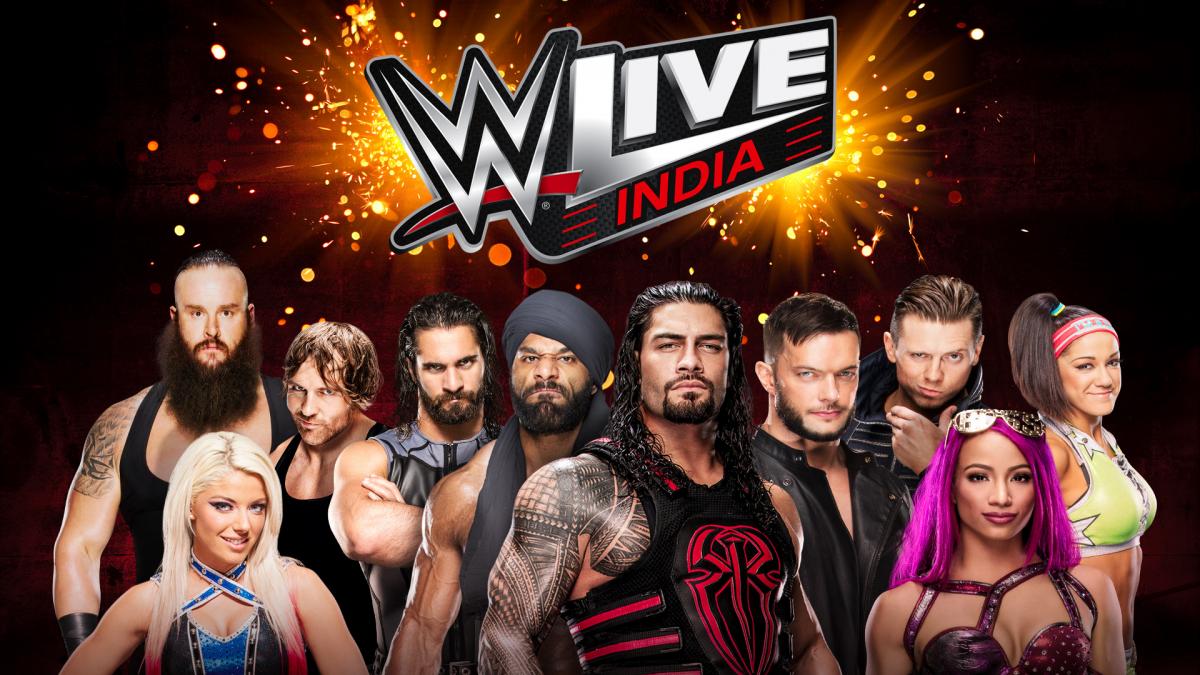 With that being said, Jinder Mahal will main event these events in India (or co-main event, since Roman Reigns is also working these shows and he's a mega star in India) as the WWE Champion. This was one of the main reasons why Jinder managed to hold onto the WWE Title at yet another PPV.
In a post-PPV promo for his Indian fans, Jinder Mahal noted that he's coming to India as the WWE Champion.
– During a recent edition of Sam Roberts' Wrestling Podcast, Old School WWF Legend Bret "Hitman" Hart had the following to say about former WCW President, Eric Bischoff:
"If you had passion for your matches or genius for wrestling talent, it didn't mean anything to Eric Bischoff. He was the worst loser maggot that ever got into wrestling."