• Old School WCW Veteran Celebrates His Birthday
Old School WCW Veteran Steve McMichael celebrates his 62nd birthday today.
During his professional football career, he won several titles which includes winning the 'NFL Super Bowl XX' with his team The Chicago Bears.
Steve McMichael was in Lawrence Taylor's corner during the main event of 'WWF WrestleMania XI' (1995), before he joined Ted Turner's WCW as a color commentator later that year, when WCW Monday NITRO started airing.
In 1996, he joined the legendary Old School Wrestling faction 'The Four Horsemen' and became a regular member of the group until he left the promotion in early 1999.
HAPPY BIRTHDAY STEVE MCMICHAEL!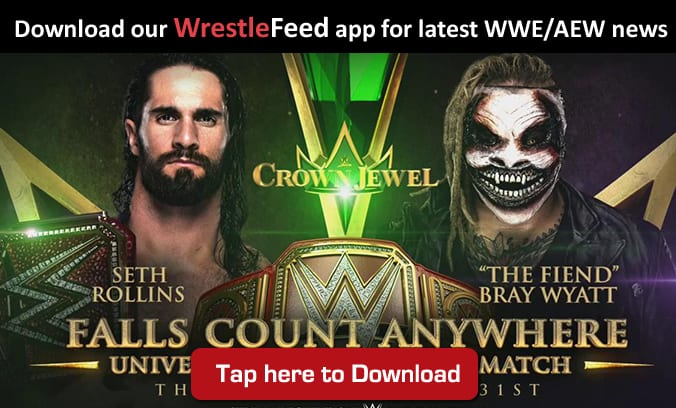 • Maria Kanellis Reacts To Mike Kanellis Asking For His Release From WWE
Former 24/7 Champion Mike Kanellis revealed on Twitter that he has asked for his release from WWE. Below is his explanation for this:
"Today I asked for my release from WWE. I want to thank everyone in the company who has helped me out and who I have shared a locker room with. I love you all. I've been with the company for almost 3 years and I am incredibly grateful for the opportunity. However it is time for me to move on.
I am only 34 years old and feel I have way to much left in the tank. Working 1 day a week is just not going to cut it for me. I came to WWE to work and that opportunity does not exist right now.
I re-signed with the company back in June because I thought it was what was best for my family, and maybe from a financial standpoint it was. But I quickly realized that bringing my work frustrations and misery home with me, is not good for my family and I no longer want my daughter to constantly see me come home defeated, sad and angry. It's not fair to her or my wife.
Being a pro wrestler was and is my lifelong dream and I'm just not ready to give that up yet. I wasted 4 years of my life addicted to drugs and not caring, when I should have been having the best matches of my life.
Now that I am clean, sober and motivated, I want to have those 30 minute matches. I want to travel the world and wrestle in front of UK crowds, German crowds, Japanese Crowds.
I want to feel the love and excitement wrestling once gave me. I also want my daughter to be able to see me wrestle. I want her to see her daddy work for his money.
I've never been ok with just collecting a paycheck and I can't in good conscience tell my daughter she has to work her a$$ off to get ahead in life, then not do it myself. I don't know what the future holds, but for the first time in a long time, I'm hopeful and excited.
Thank you to everyone who has ever supported me and had my back. I love you."
— Miracle (@RealMikeBennett) October 14, 2019
Below is what his wife, Maria Kanellis, tweeted about this:
I love and support you. Always. https://t.co/i711W25Gsm

— MariaKanellisBennett (@MariaLKanellis) October 15, 2019
Maria then posted the following on Instagram:
1. Family first.
2. I love and support my husband.
3. I make no apologies for either of my pregnancies.
4. Mike never went to rehab nor did WWE pay for it.
5. Mike's addiction was from about September 2013-July 2017.
6. We debuted in June 2017.
7. He never took time off.
8. I have not asked for my release.
9. You can unfollow me at anytime if you don't like what I stand for.
10. Suck it.
P.S. Have a nice day!
WATCH: Super Hot Video Of WWE Diva Maria Kanellis' Juggs Being Groped: