WWE Superstar Matt Riddle's private video showing his junk got leaked online while this week's RAW was going on. This is the reason he was trending on Twitter.
While Riddle didn't appear on RAW, he was interviewed by Cathy Kelley on RAW Talk and he obviously made no mention of the leaks.
A fan sent Riddle the leaked video in a message. The screenshot of their conversation was posted online as well.
You can read it below:
Fan: Riddle what have you done now
Riddle: Where did you get this?
Fan: It's all over Twitter and a $ex tape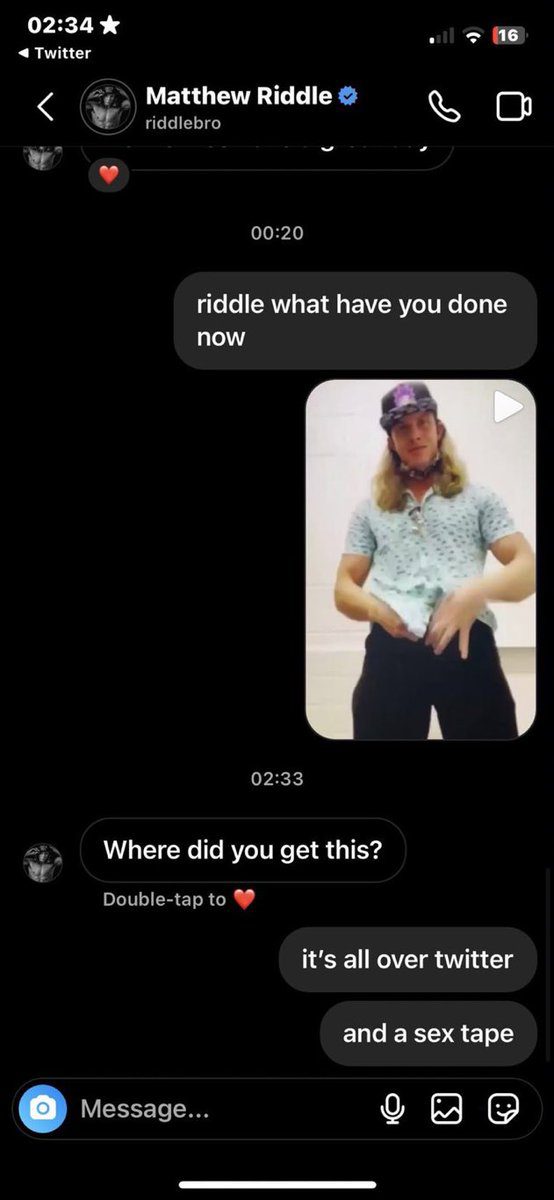 In an update on this situation, this video wasn't leaked by hackers, but by the person who Riddle sent this to on Snapchat. There are ways to record videos on Snapchat without alerting the user who sent it.
Riddle thought his video would go away after 24 hours (as that's what happens on Snapchat), but the person who received the video recorded it and leaked it online.
Riddle's ex-girlfriend Daniella saw the leaked video and tweeted the following:
"@SuperKingofBros now I'm getting sent your f**kin d*ck swinging vid by randoms still!??!
Go back to rehab 100% this time not just for substance abuse but for a s*x addiction ya f**kin s*xual predator!!!!
@therealmishamontana get your dog on leash @WWE"