WWE Superstar Matt Riddle's private video showing his junk got leaked online while this week's RAW was going on. This is the reason he was trending on Twitter.
While Riddle didn't appear on RAW, he was interviewed by Cathy Kelley on RAW Talk and he obviously made no mention of the leaks.
A fan sent Riddle the leaked video in a message. The screenshot of their conversation was posted online as well.
You can read it below:
Fan: Riddle what have you done now
Riddle: Where did you get this?
Fan: It's all over Twitter and a $ex tape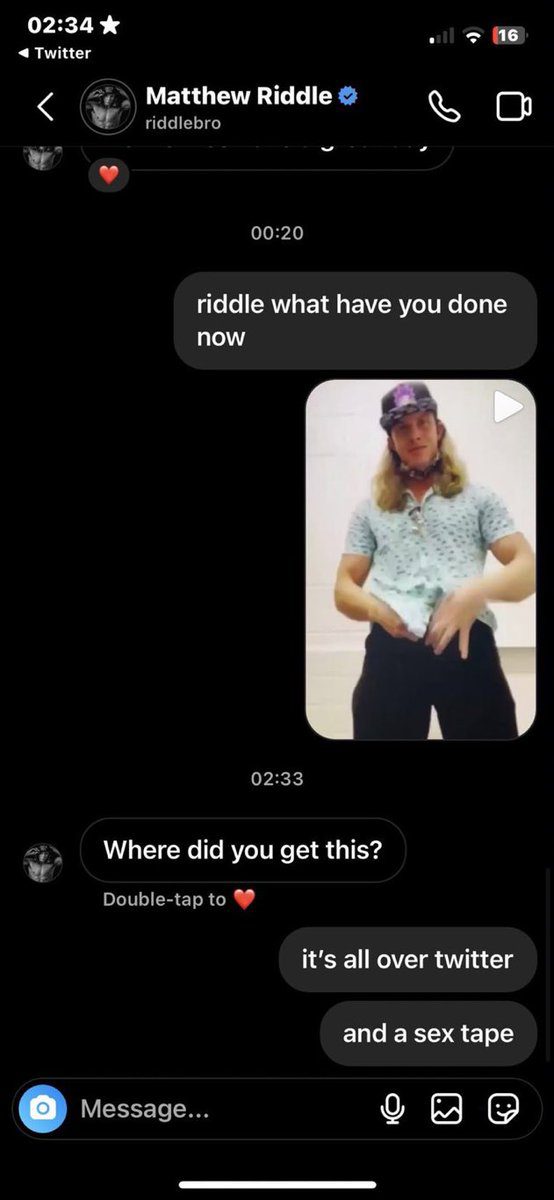 Below is how fans reacted to Riddle's leaked content:
"Matt Riddle got all that d**k plastered on my timeline and still got his job, yet Mandy Rose had 1 mishap and got fired?"
"Why is Matt Riddle not wearing underwear in jeans?"
"There's definitely a double standard in WWE because Mandy got fired for having an Only Fans and that's it… while Matt Riddle is still getting pushed & booked after being accused of s*xual assault, doing drugs BACKSTAGE, having d**k pictures all over the internet etc.."
"Why did I just see Matt Riddle playing with himself on the timeline…"
"These damn Matt Riddle videos that I'm seeing against my will…"
"I come back on the TL and see Matt riddle playing with his d**k."
"Apparently there's Matt Riddle peen floating around the tl, so pls be careful. nobody wanna see that."
"Just saw Matt Riddle's beef on the timeline and I don't think I'll ever recover…"