• Name Of New Bray Wyatt Character Revealed
In the main event segment of last night's WWE SmackDown, Bray Wyatt came to the ring and said that this is the genuine him that he never got to show the world.
Bray said he lost his career, his self confidence, and two people that meant the world to him.
Over the last two years, Wyatt traveled the world and people would come up to him and tell him that his words saved them. Bray said that he wants to thank the fans for bringing him back and that they saved his life.
Masked Bray then appeared on the titantron and said that we don't know who we are dealing with, but we will.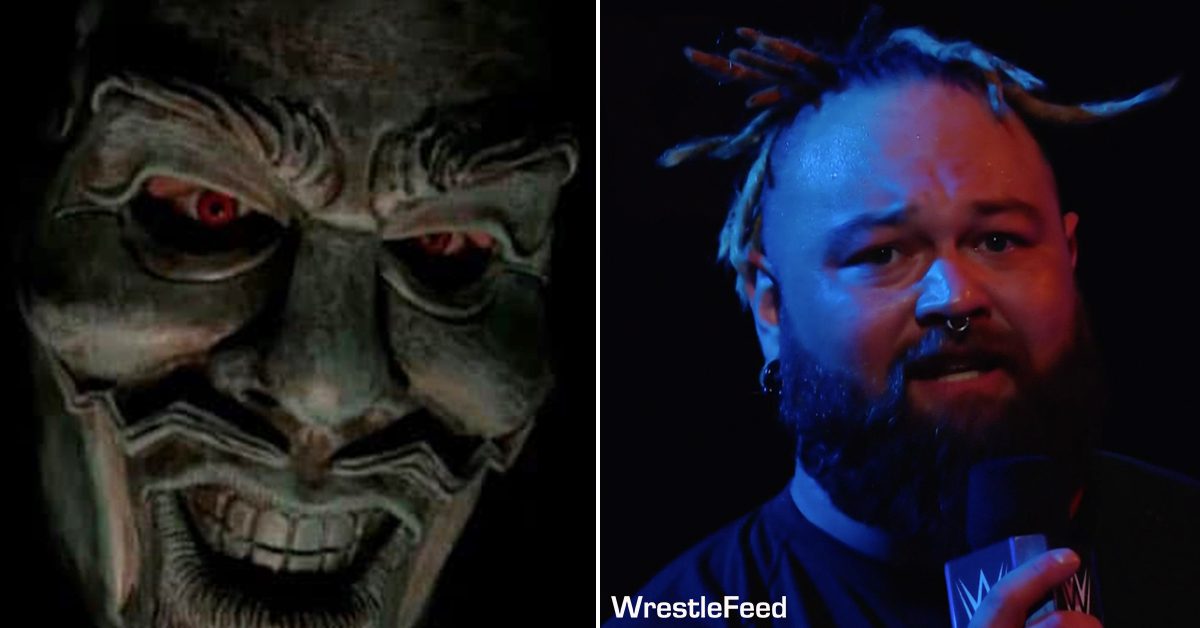 According to Fightful Select, this new masked character is being referred to as "Uncle Howdy" internally in WWE.
A trademark for "Uncle Howdy" was filed with the United States Patent & Trademark Office by the WWE on October 8.
Tap here to read the complete results from last night's SmackDown.
Also Read: Rumored Identities Of Bray Wyatt's "Wyatt 6" Stable
MUST WATCH: Former WWE Star Chelsea Green (Wife Of Zack Ryder) Exposes Her Knockers (Video & Front-Shot Photos):
• Old School WWF Veteran Celebrates His Birthday
Old School WWF Veteran Joey Abs (Real name: Jason Arhndt) turns 51 today.
Originally competing under his real name as an enhancement talent on WWF TV between 1994 and 1997, he eventually became a full time WWF roster wrestler in 1999 when he became Joey Abs, a member of 'The Mean Street Posse'.
Their gimmick was that they were spoiled, rich childhood friends of Vince McMahon's son Shane McMahon.
HAPPY BIRTHDAY JOEY ABS!