• Naomi Reacts To Report Of NJPW Passing Up On Her Due To Money
After leaving WWE in 2022, Sasha Banks joined NJPW this year as Mercedes Mone. However, her former tag team partner Naomi still hasn't returned to wrestling.
According to the Wrestling Observer, NJPW & STARDOM's parent company Bushiroad passed on the offer to sign Naomi because she would cost a lot and they can't afford that because their business took a hit during the COVID-19 pandemic:
"They were told they could bring in Trinity Fatu, but it was felt it would cost too much for the return and thus far hadn't made that deal."
Naomi saw this report and took to Instagram to note that this isn't true: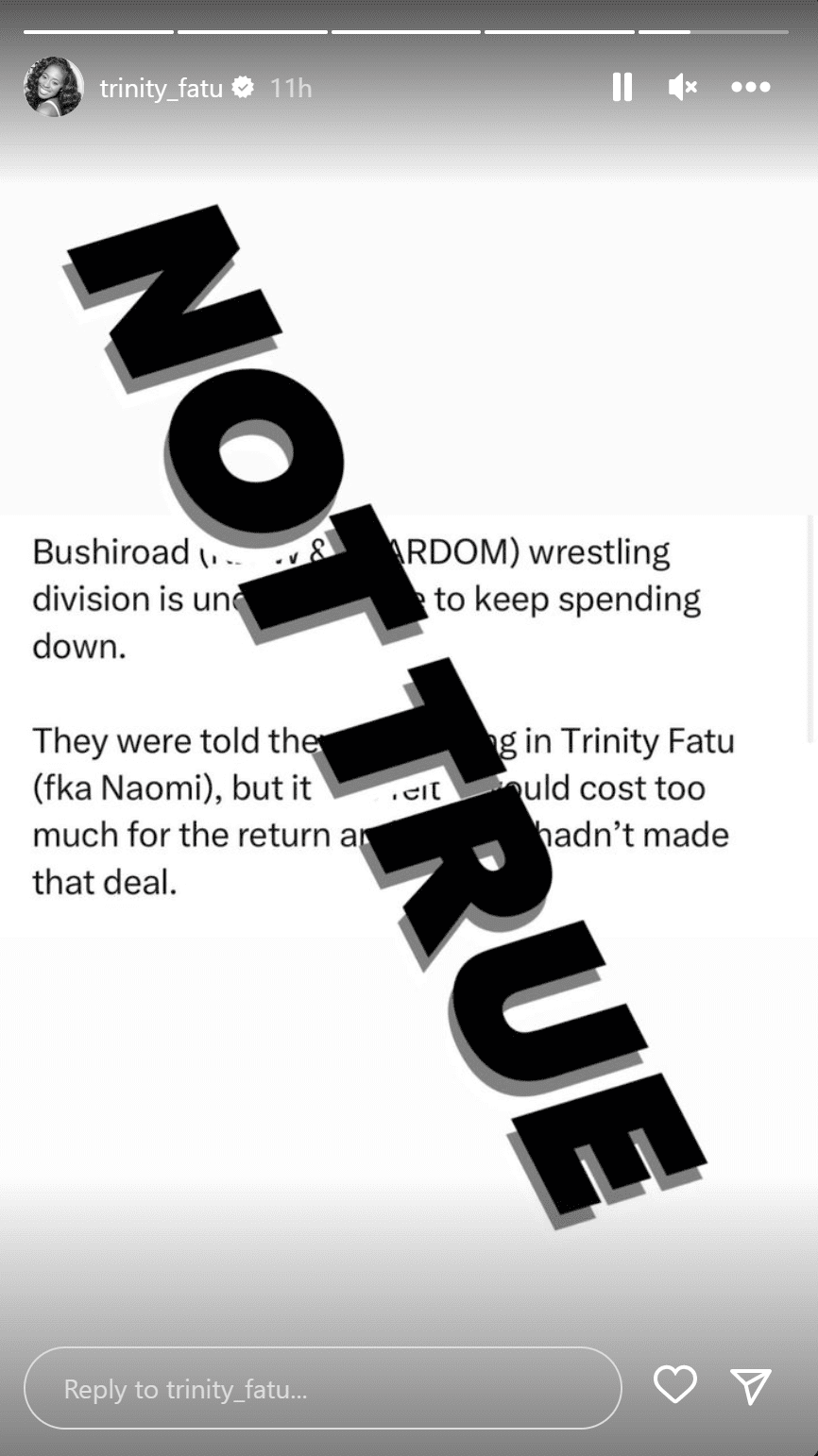 Also Check Out: Mercedes Mone Loses The IWGP Women's Championship (Video)
WATCH: Jacqueline Completely Exposed At Capital Carnage 1998:
• On This Day In Pro Wrestling History (April 23, 1991) – Old School WWF Jobber Passed Away
On this day in 1991, we lost Old School WWF Jobber Frankie Williams (Real name: Armando Pumarejo) at the age of 51 due to lung cancer.
Frankie Williams was a well known enhancement talent on World Wrestling Federation TV from 1975 until 1985, and did the jobs for most of the big names from those years.
He's also well remembered for a famous Piper's Pit episode, where Roddy eventually beat him.
† REST IN PEACE FRANKIE WILLIAMS!
February 20, 1940 – April 23, 1991