Let us take a look at the top 7 stories of the hour from the world of Professional Wrestling:
7. New WWE Hall Of Fame Feature For Old School Wrestlers?
This photo just popped up online, and while there is no confirmation yet, it doesn't look like a fake at all, it looks pretty real and legit.
Also nobody who'd fake a Hall of Fame pic, could come up with something like this … I guess.
So what do we have here?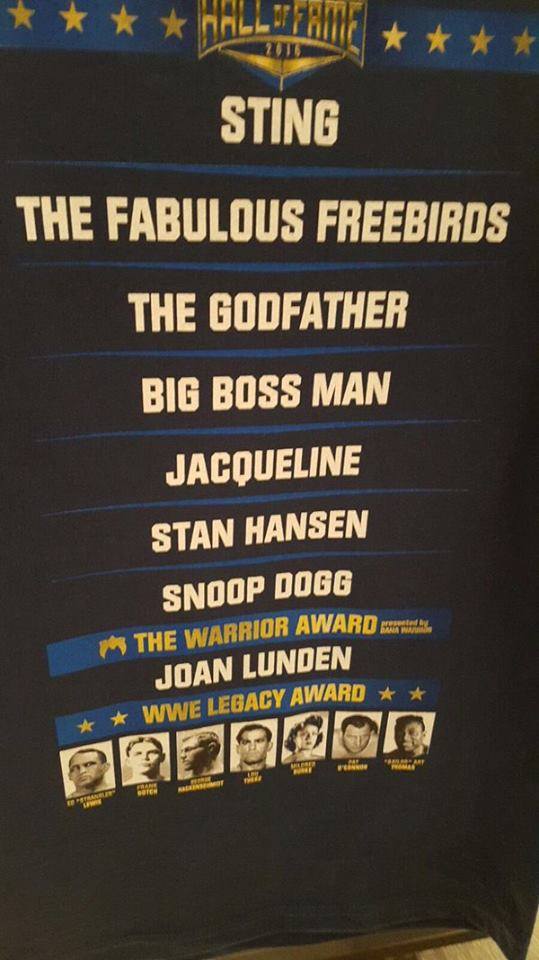 The picture suggests, that the WWE is starting a brandnew feature within its Hall of Fame, called "WWE LEGACY AWARD".
The Professional Wrestling Legends featured for this year's 2016 class are:
• Ed "Strangler" Lewis
• Frank Gotch
• George Hackenschmidt
• Lou Thesz
• Mildred Burke
• Pat O'Connor
• "Sailor" Art Thomas
This seems like a GREAT idea, especially for us Old School Wrestling Fans, to honor those Wrestlers who wrestled during the early days of Professional Wrestling, including the 1920s, 1930s, 1940s, 1950s and 1960s.
We will keep you updated on this topic!
---
6. TNA Wrestling In Serious Talks With An Investor
According to reports, TNA Wrestling is in serious talks with an investor, who apparently wants to own 55% of the company. TNA President Dixie Carter is against the idea of the investor owning majority of the company.