• OLD SCHOOL HISTORY (December 11, 2000) – WCW MONDAY NITRO
On this day in 2000, Ted Turner's World Championship Wrestling aired another episode of their weekly TV show 'WCW MONDAY NITRO'.
It was broadcasted from the Centurytel Center in Bossier City, Louisiana and featured matches, interviews & segments on the road to the 'WCW Starrcade 2000' PPV.
The card can be found here:
– Ernest Miller & Miss Jones vs. Lance Storm & Major Gunns
– Hardcore Match: Norman Smiley vs. Meng
– Shawn Stasiak & Shawn O'Haire vs. DDP & Kevin Nash
– Bill Goldberg vs. The Sarge
– Shane Douglas vs. Cpl. Cajun
– Jeff Jarrett vs. Billy Kidman & Rey Misterio Jr & Konnan
– Scott Steiner vs. Sgt. AWOL
• Nia Jax Mocks Fan For Being Born & Becoming An Internet Troll
Former RAW Women's Champion Nia Jax has turned into a mega heel ever since she broke SmackDown Women's Champion Becky Lynch's nose with a punch.
WWE has even started calling Nia Jax "The Face Breaker".
With that being said, many fans aren't happy with what Nia did and aren't holding back on calling her a terrible wrestler.
Apparently, RAW Superstar Sasha Banks agrees with those fans.
An Instagram page posted a photo of a fan sign that read the following:
"Nia! I feel compelled to stress that we are not booing because of your effective heel work. We are booing because you are simply awful."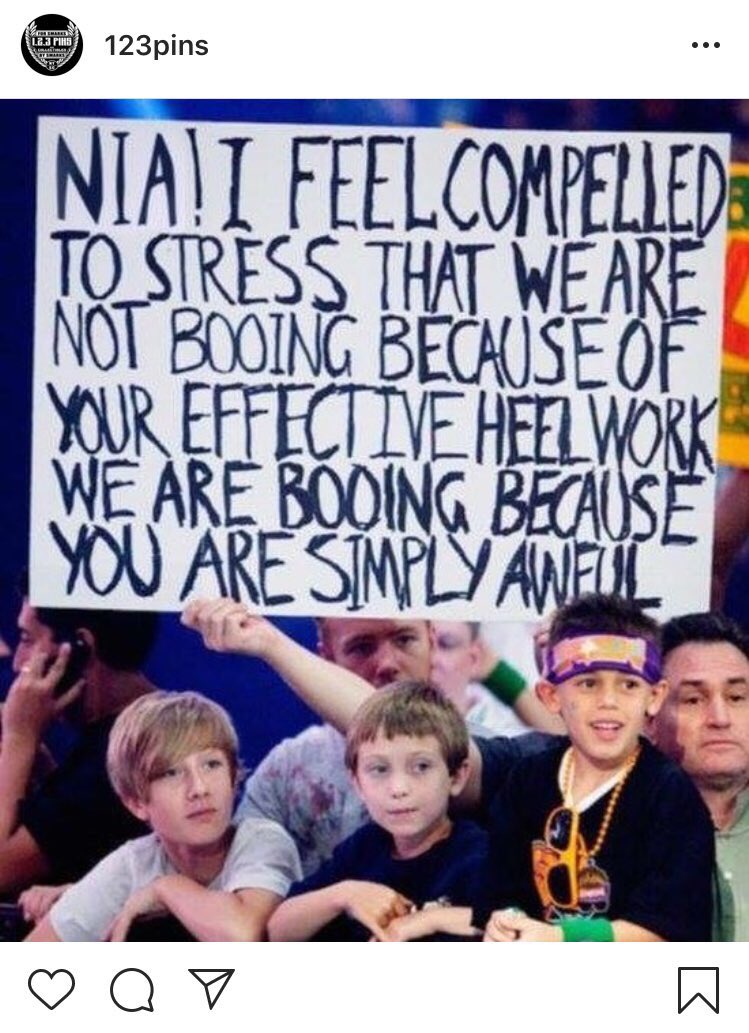 Sasha Banks went on to like this Instagram post, thus hinting that she agrees with what the fans think about this matter: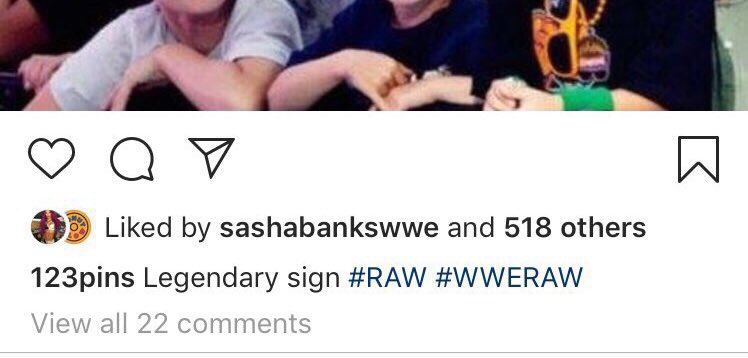 Nia fired back at fans by tweeting the following:
Imagine being able to put ur phone down for 2 days & enjoy quality time w/fam & friends w/o needing to post it for VALIDATION. Oh wait, you TROLLS don't know what it means to have genuine relationships?! Stay mad at my success #Facebreaker #SoleSurvivor

— ? (@NiaJaxWWE) November 24, 2018
A fan tried to make fun of Nia by photoshopping a photo of her.
You can check it out below:
— Clive Pelton (@ClivePelton) November 25, 2018
Below is what Nia tweeted after seeing this photo:
Hahahahahaha!!! Well I still look SEXY AF…. hate comments below ?? ya you can even call me an "Irish" Jax too ?? ? https://t.co/V8lGqY48Lp

— ? (@NiaJaxWWE) November 25, 2018
Nia was even thrashed by RAW wrestler Ember Moon's husband when Nia was involved in a tag team match with Ember.
Ember's husband posted the following on Twitter regarding Nia:
"Hope this unsafe moron doesn't hurt my wife again."
He later deleted the tweet, but below is the screenshot:

Nia posted a promo video prior to this week's RAW and a fan commented that "nobody cares":
Coming HOME tonight in #RAWSanDiego only 6 days away from reclaiming what's rightfully MINE!!!!!! #TLC #RondaVsNia pic.twitter.com/YUnvYSgbnK

— ? (@NiaJaxWWE) December 10, 2018
Nobody cares

— jason trowbridge (@jasontrowbridg8) December 10, 2018
Nia had the following reply for this fan:
Is what your mom said when you were born…..that's why you had to resort to becoming an internet troll. ?? https://t.co/oJPNfPfmpp

— ? (@NiaJaxWWE) December 10, 2018