• NXT Wrestler Says WWE Tag Team Wrestling Is "Very Strong"
While speaking to Newsweek, WWE NXT Tag Team Champion Tyler Breeze discussed Tag Team wrestling in WWE.
Below is what he said:
"Wrestling in general goes in phases. I think it's just one of those things, and in today's society everybody has an opinion and everybody feels their opinion should be heard and it's very important, so I think it goes in phases.
Everybody goes 'there's no tag teams' so all of a sudden there'll be a bunch of tag teams come out of nowhere and then all of a sudden you'll switch to 'there's too many tag teams' so then all the tag teams will go away. We want everybody's opinions we want feedback, but at the same time if there's only a couple tag teams it doesn't mean that tag team wrestling is dead or it's struggling it just means there's been a couple things that have happened and now we're waiting for more teams to kind of emerge and become a thing, which that's just the natural course of wrestling in general.
I think that WWE tag team wrestling is very strong and it has been for years. I think even back when we were on SmackDown and there were teams like Gable & Jordan and New Day and The Usos and everybody else. You have all this talent it's just a matter of when you're gonna get to see it and when it's going to be on a show.
Even now you got a guy like Cesaro who you can toss with literally any partner and they're going to be an extremely talented tag team and he's proven it time after time. It's just a matter of what we want to do, when we want to do it and it's just a matter of patience of when you're going to see it."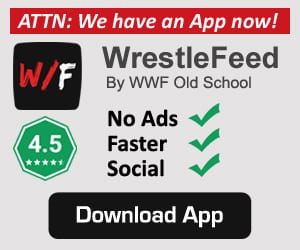 WATCH: Revealing Video Of Kelly Kelly (Part 2):
You can download our official WrestleFeed mobile app to check out more Wrestling news & Divas content. Tap here to download.
• Old School Wrestling Veteran Celebrates His Birthday
Puroresu Legend Kendo Nagasaki (Real name: Kazuo Sakurada) celebrates his 72nd birthday today.
In the 70s & 80s, he wrestled for a lot of Old School territories such as Calgary Stampede Wrestling, CWF Championship Wrestling From Florida, CWA Memphis Wrestling, NJPW New Japan Pro Wrestling, AJPW All Japan Pro Wrestling, … & many more.
In 1989 & early 1990, Kendo Nagasaki wrestled for Ted Turner's World Championship Wrestling, reunited with his manager Gary Hart, but this time under a different name, calling himself 'The Dragon Master'.
HAPPY BIRTHDAY KENDO NAGASAKI!