The Undertaker is backstage for tonight's episode of Raw (which will be the final episode of the show before this Sunday's WrestleMania 33).
Before Raw began, The Undertaker and Roman Reigns were rehearsing their segment in the Wells Fargo Center and a fan somehow managed to capture it on his phone. Below is the photo that he posted on Twitter: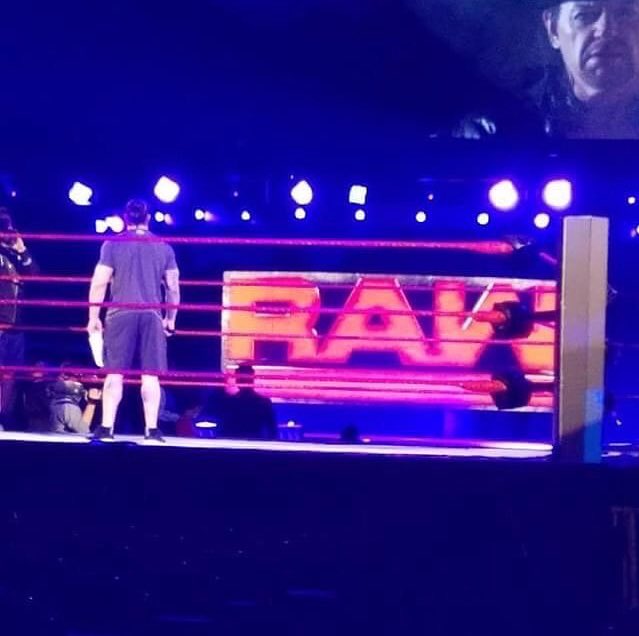 In the above picture, you can see The Undertaker appearing on the Titantron and Roman Reigns in the ring in his workout clothes with a script in his hand.