Below are a couple of WWE & AEW stories:
– WWE NXT North American Champion "Dirty" Dominik Mysterio just got even dirtier after getting a new tattoo on his neck.
After successfully defending the NXT North American Championship against Sami Zayn on this past Monday's RAW and then making an appearance on NXT the following night, "Dirty" Dom decided to get this new tattoo which certainly fits his new character.
The tattoo says "Villano", a Spanish word which means "Villain" in English.
Below is a photo of "Dirty" Dom's new tattoo: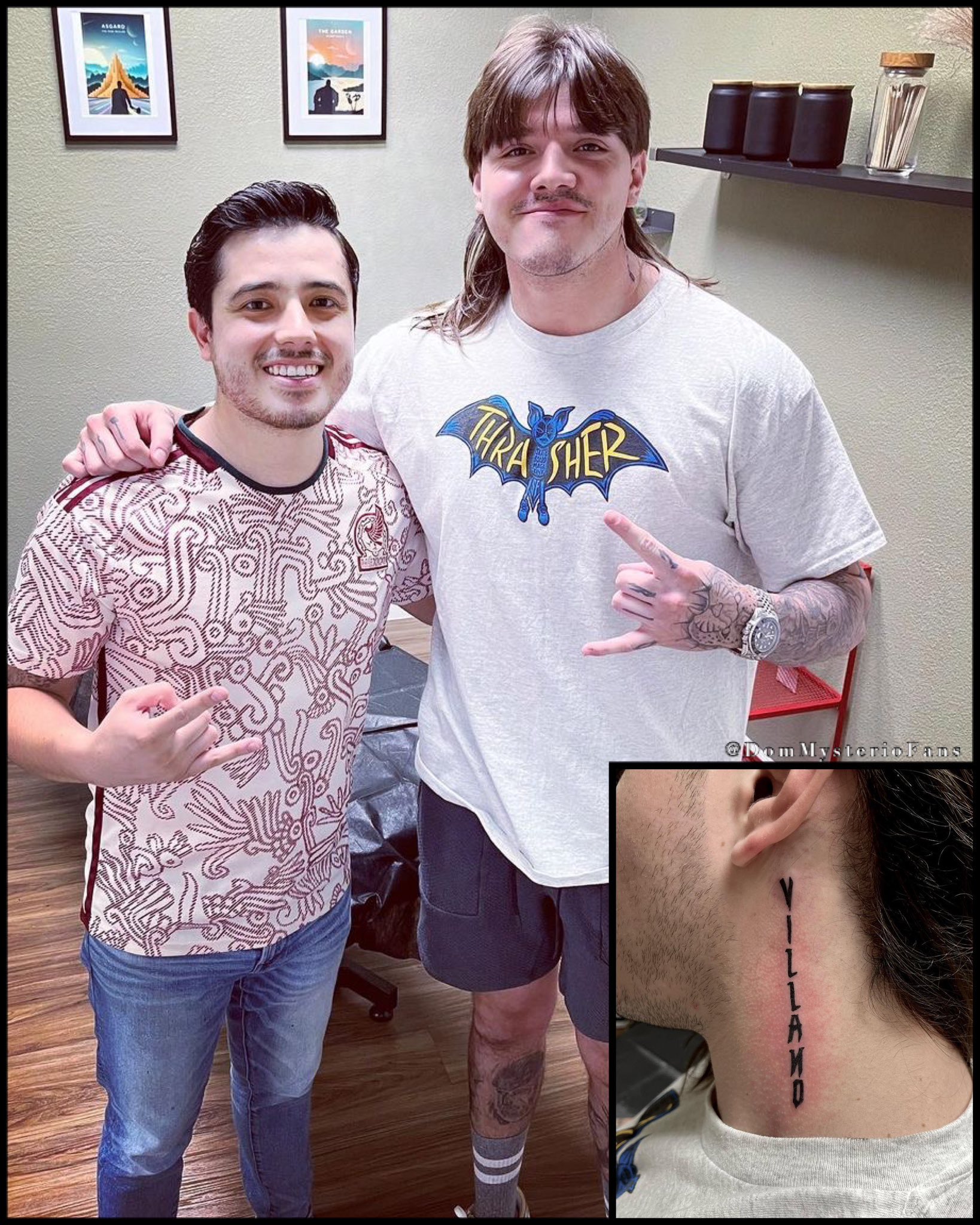 Speaking of "Dirty" Dom, he was recently asked if he would ever reconcile with his father, after which he got emotional remembering the late great WWE Hall Of Famer Eddie Guerrero:
Dominik Mysterio: "I dream about that every night, sometimes it keeps me up and I can't sleep. But, because he's no longer with us, R.I.P Eddie."

Dirty Dom is a menace 😭 pic.twitter.com/jN4eLSTpnZ

— Wrestling Pics & Clips (@WrestleClips) July 28, 2023
– AEW's biggest event ever, and also one of the biggest shows of the year, All In 2023, is set to take place at Wembley Stadium in the UK next month.
Even though there's not much time left until All In, AEW hasn't announced any match for the show and has already sold over 77,000 tickets.
The build-up for some matches have started, which indicate that they will be featured at All In, but the promotion hasn't made anything official yet.
WWE Hall Of Famer Bubba Ray Dudley thinks AEW should keep the pay-per-view a surprise and not announce a single match for the show.
Dudley tweeted the following:
"IMO…
If I had a show that's still a month away, with 77,000 tix sold/distributed, I wouldn't announce 1 match…not a single one.
Keep the entire show a surprise. The anticipation for every match and entrance would be electric.
Never been done."
New Video: Mickie James Exposed After Pants Pulled Down: