• "Pudgy F*t Bearded F**k" – WWF Veteran Blasts Bray Wyatt For Recent Bobby Lashley Segment
Bray Wyatt vs. Bobby Lashley will take place at WrestleMania 39. This match is taking place because Brock Lesnar wasn't interested in facing Wyatt and turned down WWE's pitch.
Wyatt recently "confronted" Lashley on RAW with his Muscle Man dance.
WWF Veteran Jim Cornette addressed this storyline on his podcast and had the following to say:
"I think there was an element, honestly, of dread or feeling of impending doom, on his face, that he has to work with this f**king guy.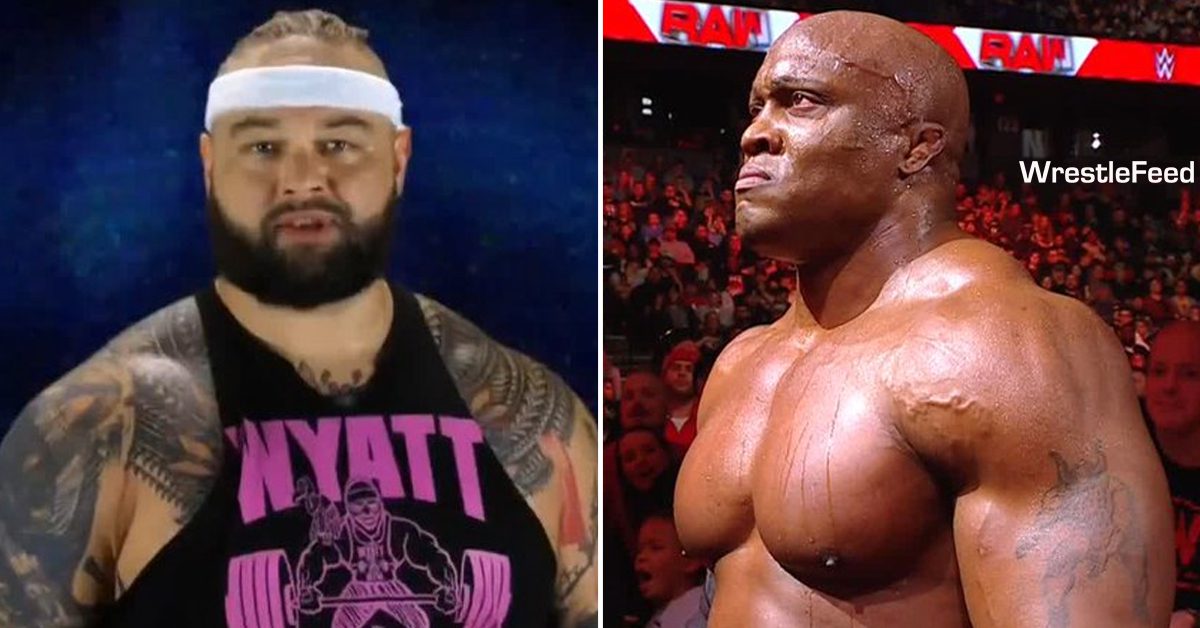 As he's trying to leave, Lashley down the aisle way, on the screen there is Bray Wyatt. This is so bad, and so hokey, and so silly.
Bray Wyatt dressed up as Lashley doing an exercise video, shaking his butt, and the jazzy Richard Simmons-kind of music. Mr. Muscle Man!
It hurts Bobby. It's all going to be silly. Even Bobby Lashley, a beast like that, for this pudgy fat bearded f**k, that shows us nothing, ever, Bray Wyatt, and never gets to a point, and he's going to sell nothing for Lashley, this beast.
But it was bad, because it was silly. And then it got spooky, it got sillier. And the lights go out, like always."
CHECK OUT: Revealing Photos Of Alundra Blayze aka Madusa:
• ON THIS DAY IN WCW HISTORY (March 8, 1997) – WCW Main Event
On this day in 1997, Ted Turner's World Championship Wrestling aired an episode of their weekly TV show 'WCW Main Event'.
This episode featured matches on the road to the 'WCW Uncensored 1997' PPV.
The card of the show can be found here:
Clip of Harvey Schiller suspending Eric Bischoff (Nitro)
Amazing French Canadians vs Public Enemy
Glacier vs Ultimo Dragon (Pro 8/3/97)
Uncensored promo
Roddy Piper conduct tryouts for Team Piper (Nitro)
Dean Malenko / Eddie Guerrero i/v
Diamond Dallas Page vs Rick Fuller (Nitro)
La Parka vs Ice Train