• Old School Wrestling Legend Celebrates His Birthday
Old School WCW Legend Rey Mysterio Jr. (Real name: Óscar Gutiérrez) celebrates his 44th birthday today.
The legendary Mexican Luchador Rey Mysterio first joined Paul Heyman's ECW Extreme Championship Wrestling promotion in 1995 before jumping ship to Ted Turner's World Championship Wrestling in June of 1996.
His Lucha Libre high flying style revolutionized professional wrestling in the United States, by establishing the famous cruiserweight division, in which smaller wrestlers would become a regular part of the business from that point forward.
HAPPY BIRTHDAY REY MYSTERIO!
• Reason Behind RAW Star Being Announced As Injured
As seen on this week's episode of RAW, Michael Cole announced that former Universal Champion Finn Balor is injured and he has been pulled from the WWE Mixed Match Challenge (Apollo Crews will be his replacement).
Balor was also pulled from recent WWE Live Events.
According to PWInsider, Balor isn't hurt, but he's dealing with an illness. WWE officials except Balor to be ready for his match with Drew McIntyre this Sunday at TLC 2018 PPV though.
• Interesting Photo From RAW Goes Viral
As seen on this week's episode of RAW, Apollo Crews press slammed "The Boss" Sasha Banks on top of Jinder Mahal and The Singh Brothers.
An interesting photo from this sequence went viral on Social Media and you can check it out below: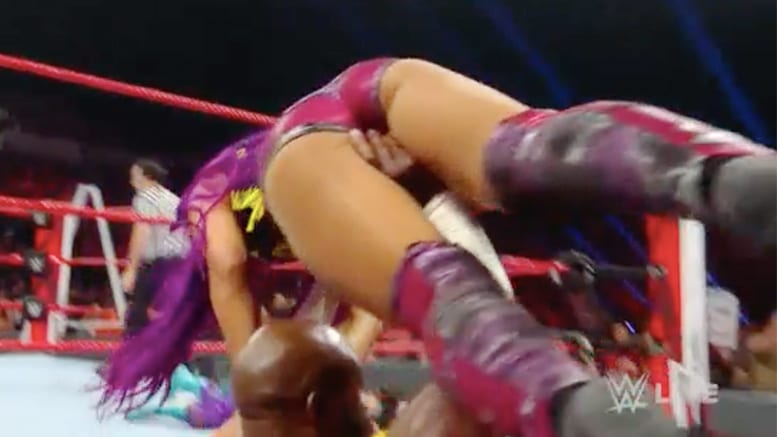 You can watch this below:
— World Wrestling News (@WWENewsMafia) December 11, 2018