• Old School Wrestling Veteran Celebrates His Birthday
Old School WWF/WCW Veteran Moondog Rex (Real name: Randy Colley) celebrates his 68th birthday today.
Most Old School Wrestling fans remember the famous 70s/80s/90s Tag Team The Moondogs.
The Moondogs won the WWWF World Tag Team Championship in 1981 from Martel & Garea, but during their reign Moondog Rex's Tag Team partner Moondog King was replaced by Moondog Spot.
HAPPY BIRTHDAY MOONDOG REX!
• OLD SCHOOL VIDEO HISTORY (May 2, 1994) – Diesel On The King's Court
On this day in 1994, the World Wrestling Federation aired an episode of Jerry The King Lawler's Talk Show segment "The King's Court" with Big Daddy Cool Diesel as his guest.
You can watch that segment below:
• Titus O'Neil Gets A T-Shirt For His Greatest Royal Rumble Botch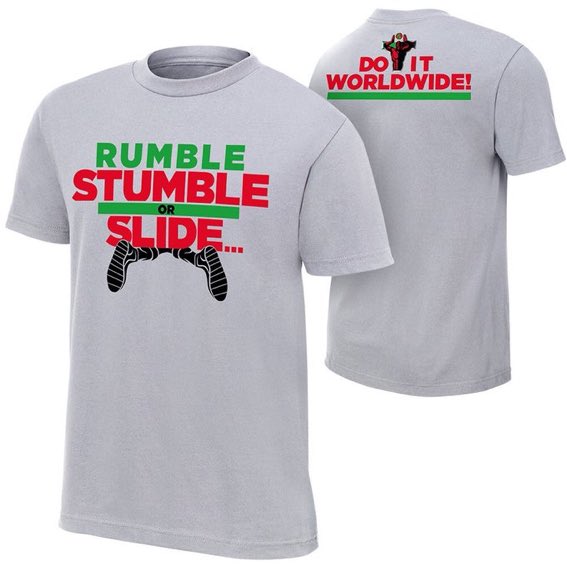 Also Read: Vince McMahon's Reaction To Titus O'Neil's Greatest Royal Rumble Botch Revealed – Click Here.
Also Read: RAW Star Didn't Work Greatest Royal Rumble Event In Order To Respect The Culture Of Saudi Arabia – Click Here.
• Reason Behind WWF Legend Not Working Greatest Royal Rumble Despite Being Originally Advertised Revealed
Old School WWF Legend The Big Show was originally advertised to work the 50 man Royal Rumble match at the Greatest Royal Rumble event, but as we noted prior to the event, he was pulled from the match.
According to Dave Meltzer of the Wrestling Observer, Big Show (who underwent a right hip surgery last year) injured himself 3 weeks ago and this resulted in him not working the Greatest Royal Rumble event.
No word yet on how seriously Big Show got injured.
Also Read: Saudi Arabia Apologizes For Footage Of "Indecent" Women Wrestler Airing During Greatest Royal Rumble – Click Here.
Also Read: Jinder Mahal Reacts To His Greatest Royal Rumble BOTCH – Click Here.