• ON THIS DAY IN WCW HISTORY (May 6, 1989) – NWA Main Event
On this day in 1989, Ted Turner's World Championship Wrestling presented an episode of their weekly TV show 'NWA Main Event'.
This episode featured matches, interviews & storyline segments on the road to the 'NWA WrestleWar 1989' PPV.
The card can be found below:
– Butch Reed vs. Trent Knight
– *JIP* Road Warriors vs. Mike Rotunda & Steve Williams
– Rip Morgan vs. Ron Simmons
– Sting vs. Dan Spivey
• Released WWE Wrestler Says She 'Flipped Out' When WWE Changed Plans For Her
While speaking to Fightful, former WWE wrestler Deonna Purrazzo revealed how a decision from creative in NXT made her angry.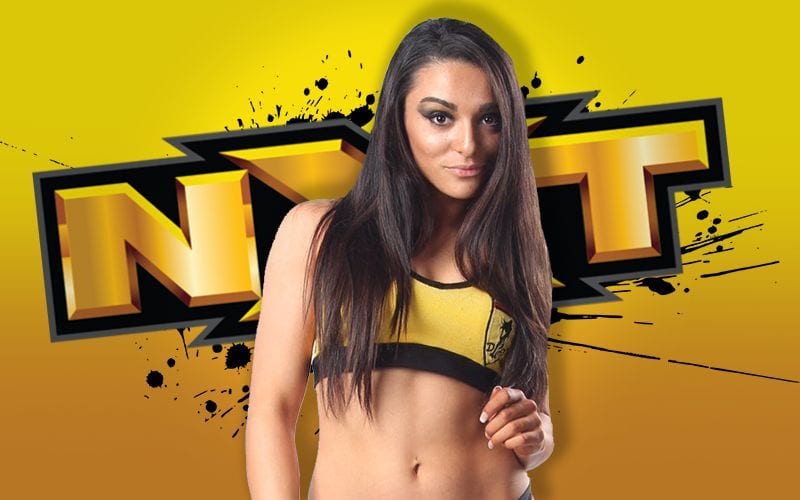 She was supposed to be a part of a stable called "VXT" alongside her best friend Chelsea Green, but plans for it were scrapped later:
"It was a confusing time once TV started to go live because some people had to be in class on Wednesdays and then if you weren't in class it was because you were booked for TV. I think Chelsea and I were in class when got a text being like, 'Hey, you're going to do a crowd appearance. Please be at Full Sail at this time'. It was, apparently, a very last minute thing that was added in.
So, we went, we did our hair and makeup, and Hunter came up to us and was like, 'This is what we're going with. I want you to come up with new names, I want you to come up with vignette ideas', and kind of like made us feel this is the direction we're going in, you guys going to be a tag team.
We sent all of our ideas multiple times, didn't hear anything back, and then we shot a few ID shoots and then Chelsea was doing ID shoots on her own. I was kind of like, "Okay, let me have a conversation with someone.
It was that Chelsea was TV ready and I wasn't. Maybe I shot myself in the foot again because I flipped out. I said, 'No, this is part of the problem. I have asked for fifteen, sixteen months now how I can be TV ready for when I get an opportunity and no one has given me critique. No one's told me if you like my hair color, if you like my gear, if you like this, you like that. Now, I'm getting an opportunity and you're telling me it's my fault I'm not TV ready? It's your fault.' That was like the last conversation we had about VXT because. I said, 'I'm not mad Chelsea's being on TV'.
Because if I want anyone to succeed, I have a core group of best friends that I would do anything for and I want the absolute world for. But, if I'm gonna keep being burned by this company, again, what is the point?
This was the one opportunity I was getting to actually be put in a storyline and now I'm not ready for it? It was just absurd to me."
WATCH: Maryse's (The Miz's Wife) Bare Buns: