Up next is the 1st ever Mountain Dew Pitch Black Match LA Knight comes out first, followed by Bray Wyatt.
While Wyatt wrestled at a few Live Events in December, this is his 1st televised match since WrestleMania 37 in April 2021.
Check out Bray Wyatt's new look. #RoyalRumble pic.twitter.com/BBNQ2Vmhj2

— WrestleFeed (@WrestleFeedApp) January 29, 2023
This is basically an anything goes match with dim lights and neon ropes. After back & forth action, Wyatt hits the Sister Abigail to pick up the win.
Bray Wyatt def. LA Knight in the Pitch Black Match
After the match, Wyatt shows another new look with a mask and he attacks Knight.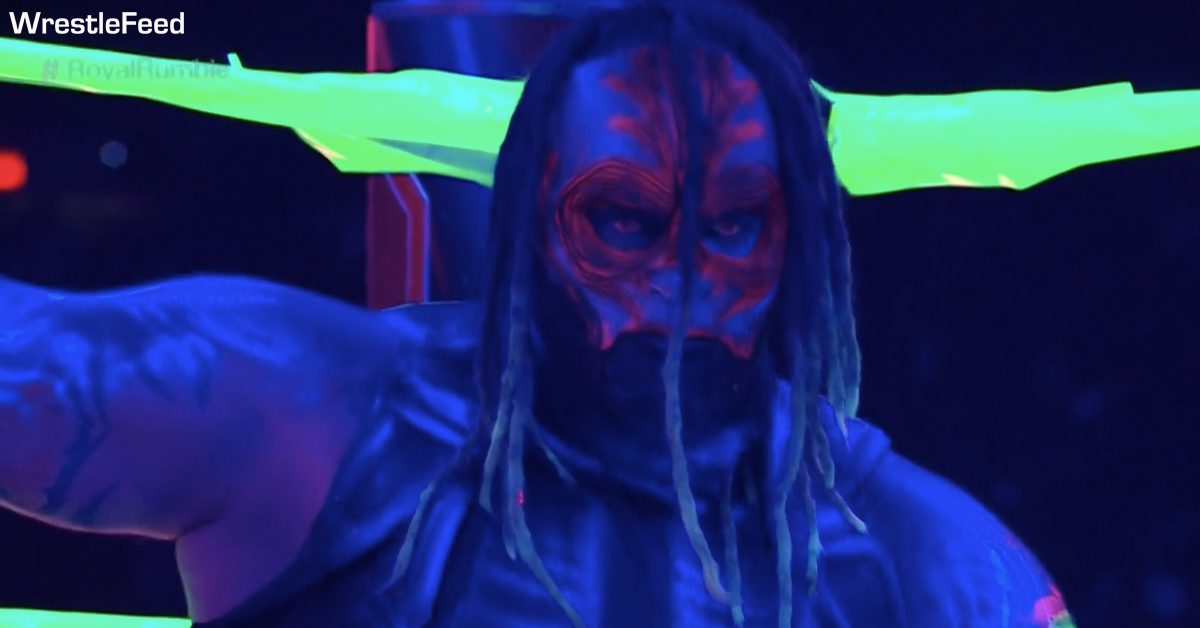 Knight tries to fight back with a Kendo Stick, but nothing happens to Wyatt and he takes out Knight with the Mandible Claw.
Uncle Howdy then shows up and jumps from a tall platform on top of LA and fires goes up!
As Bray Wyatt and @RealLAKnight met in the first-ever @MountainDew Pitch Black Match at #RoyalRumble, Uncle Howdy made a big splash! pic.twitter.com/TqYhpt1sAZ

— WWE (@WWE) January 29, 2023
Attendance for tonight is announced to be 51,338.
Up next is the RAW Women's Championship match between Bianca Belair and Alexa Bliss.
After back & forth action, Bianca hits the KOD on Alexa to pick up the win.
Bianca Belair (c) def. Alexa Bliss to retain the RAW Women's Championship
A package airs for Alexa after the match, where her old "Fiend" character is shown.
WATCH: Lana Kisses Alexa Bliss: