• Rumored WrestleMania 39 Match Was Teased On Last Night's SmackDown
John Cena vs. Austin Theory is rumored to take place at WrestleMania 39 (aka WrestleMania Hollywood) in April 2023.
This match was originally rumored for SummerSlam 2022, after Cena appeared on RAW on the June 27th episode to celebrate his 20th anniversary in WWE and was confronted by Theory backstage.
However, Cena was busy with his Hollywood work and couldn't work SummerSlam.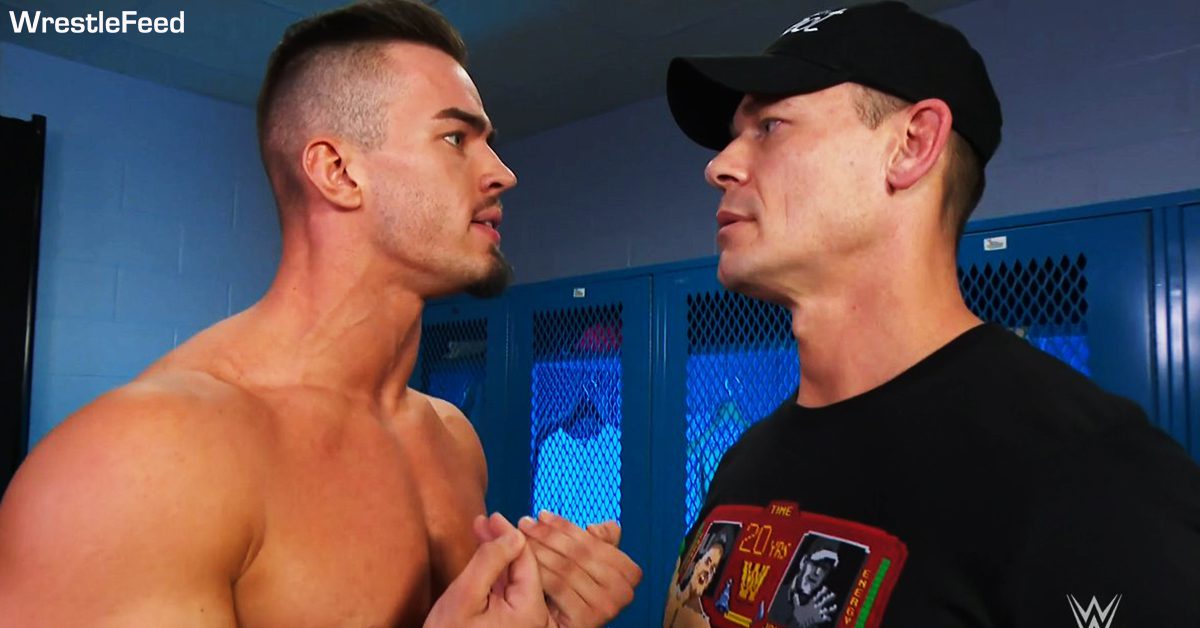 On last night's SmackDown, Theory faced Drew McIntyre and lost via DQ after Alpha Academy (Chad Gable & Otis) interfered and attacked McIntyre.
Michael Cole then teased the rumored Cena vs. Theory match by saying the following on commentary:
"No doubt Austin Theory is one of most talented we have seen in a while. He could use an Attitude Adjustment though."
For those who don't know, Attitude Adjustment (fka FU) is the name of Cena's finishing move.
Tap here to read the complete results from SmackDown.
New Video: Nikki Bella Shows How Big Her Knockers Are:
• Old School Wrestling Veteran Celebrates His Birthday
Old School Wrestling Veteran Héctor Guerrero (Full name: Héctor Manuel Guerrero Llanes) celebrates his 68th birthday today.
Héctor is the brother of the late WCW/WWF Legend "Latino Heat" Eddie Guerrero, as well as the brother of "Chavo Classic" Chavo Guerrero Sr. and the uncle of WCW/WWE Veteran Chavo Guerrero Jr.!
After working for NWA Jim Crockett Promotions under a mask as Lazer-Tron, as well as wrestling for various territories under his real name, he made his World Wrestling Federation debut during the 'WWF Survivor Series 1990' PPV, wearing a turkey costume and being called "The Gobbledy Gooker", a character that is always at least among the TOP 3 on every single list of the worst gimmicks in pro wrestling history.
The last we heard about him, was his Spanish color commentary on TNA Total Nonstop Action TV between 2007 and 2015.
HAPPY BIRTHDAY HECTOR GUERRERO!