• Old School WCW Veteran Celebrates His Birthday
Old School WCW Veteran Disco Inferno (Real name: Glenn Gilbertti) celebrates his 52nd birthday today.
Disco Inferno wrestled for Ted Turner's World Championship Wrestling promotion from 1995 till the company was sold to Vince McMahon in march 2001.
Disco is also former member of several factions such as The Mamalukes, nWo Wolfpac & The Filthy Animals.
From 2002 to 2004, he worked for Total Nonstop Action, a company he'd later return on several occasions to do some sporadic appearances over the years.
HAPPY BIRTHDAY DISCO INFERNO!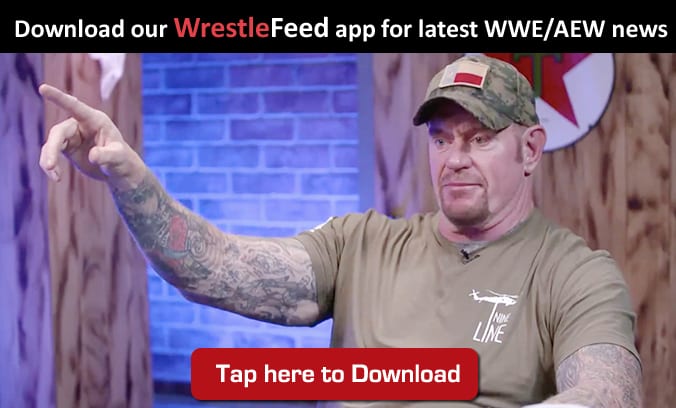 • Rusev On If He'll Go Back To Saudi Arabia For WWE PPVs
During a recent interview with The Sun, former United States Champion Rusev was asked about WWE's recent Saudi Arabia situation, if he'll go back again & more.
Below are the highlights:
On why he asked for prayers while WWE wrestlers were stuck in Saudi Arabia after WWE Crown Jewel 2019:
"We were all ready to get out and we couldn't. The frustration just grew by each hour and me asking for prayers is nothing new.
My father is a pastor, I'm a believer in God, Jesus Christ, our savior, so I always ask for prayers just because I wanted to go home, not because we were held hostage.
I don't think anyone in their rightful mind is going to hold 170 people, American citizens, hostage, I don't think that'll reflect well anywhere."
On if he'll go back to Saudi Arabia for WWE PPVs:
"I make a lot of money, I will definitely go back.
I love it, I love every single trip that we do there, I love how we break barriers with women wrestling there and Lana being able to go. I think it's a great victory for the company, not just for that, but to open new doors and new opportunities to develop further, it's just amazing.
It's a great opportunity for us to be ambassadors for entertainers."
WATCH: Super Hot Video Of WWE Diva Maria Kanellis' Juggs Being Groped: