• ON THIS DAY IN NWA HISTORY (November 22, 1986) – NWA Pro
On this day in 1986, Jim Crockett Promotions aired an episode of their weekly TV show 'NWA Pro'.
This episode featured pre-taped matches, interviews & storyline segments on the road to 'Starrcade 1986'.
The card can be found below:
Bill Dundee vs. Art Pritts
Jimmy Valiant vs. Bill Mulkey
Don Kernodle vs. Ron Rossi
Arn Anderson vs. Randy Mulkey
Nikita Koloff vs. Gary Royal
The Rock 'n' Roll Express vs. Tony Zane/Vernon Deaton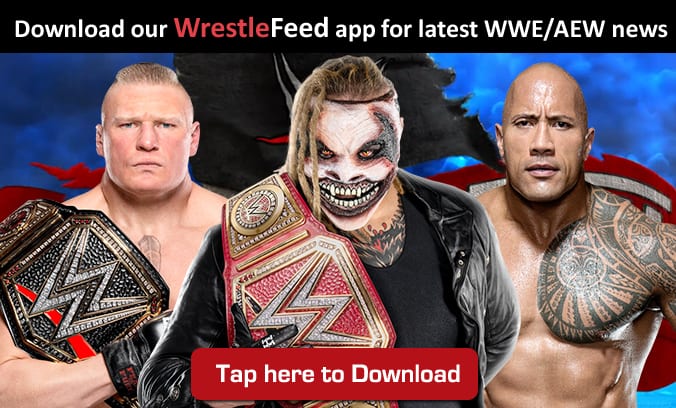 • Seth Rollins Challenges CM Punk To A WrestleMania Main Event Match, Says Punk "Couldn't Bust A Cherry In A Fruit Fight"
During an interview with 101WKQX in Chicago, former Universal Champion Seth Rollins explained why he's challenging CM Punk to a match.
Below is what Rollins said:
"Say whatever you want, play it however you want, that's what Punk always does, but at the end of the day if he wants to come on a show and run his mouth about me and a company that he has had no part of for 5 years, then of course I'm going to stand up for it.
This is a place that has given me everything that I've ever wanted in my life, not only for me but has provided me a living for my family, for people that I love, that I care about and of course I'm going to have its back. I'm not going to sit here and let you push it around, push me around and act like you're so cool. You couldn't bust a cherry in a fruit fight, dude.
I want to make some money, so if CM Punk wants to talk all of the smack in the world, I've invited him a million times to come to my ring, to my domain on live television where you can't hide behind anything, no desk in LA. Let's do this thing, man. Let's fight. Let's fight it out like men.
He knows where I'm going to be this Sunday and Monday—maybe Saturday, maybe Friday, who knows—but he knows for sure where I'm going to be Sunday and Monday. Maybe he's hiding out in LA sitting behind his little desk, maybe he's a little keyboard warriorish too, who knows.
I don't know what he's up to, but the bottom line is wherever, whenever he wants to do this thing, if he wants to man up and do it, I'm there. For me, the only place the match happens is WrestleMania in the main event.
That's the only reason I'm picking a fight with him, I've got no other interest than that. If he's interested, it's out there. Any time you're ready, let's go."
WATCH: AJ Lee Teases Fans With Her Hot Buns: