During a recent interview with WESH, WWF Legend Stone Cold Steve Austin talked about his new show 'Stone Cold Takes On America'.
He was also asked wrestling questions, and one of them was which top wrestler (that he never wrestled) he wanted to get in the ring with.
His answer was obviously 'The Beast' (back then 'The Next Big Thing') Brock Lesnar, as they were supposed to wrestle on RAW in 2002, but Austin walked out of the company that night.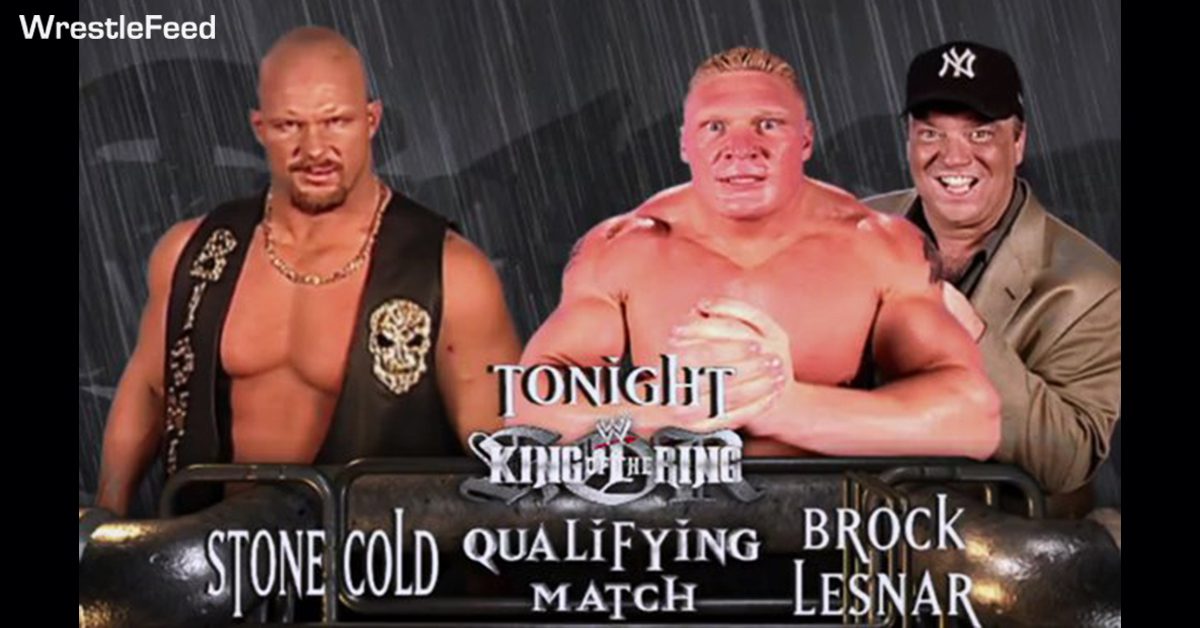 Here's what the 2009 WWE Hall of Famer had to say:
"Way back in the day, I was scheduled to wrestle him in Atlanta at a television taping and the match wasn't great as far as creative goes so the match never happened, so that's the one that got away, and I've got so much respect for Brock.
He's had a heck of a journey and no one's done a career like his, so Brock Lesnar would be my answer to that."
We reported that WWE offered Steve a match against Brock for WrestleMania 39, but Stone Cold was busy filming his new TV show and didn't have the time to get ready for such a big blockbuster match.
Also Read: Vince McMahon Rejected Stone Cold Steve Austin's Idea For WrestleMania XXX
WATCH: Sable (Brock Lesnar's Wife) Strips At WWF Fully Loaded 1998: