• Sunny Is Out Of Jail
On March 25th, WWE Hall Of Famer Sunny was involved in a fatal 3-car crash on U.S. 1.
Sunny crashed into a stopped vehicle while driving southbound on U.S. 1, north of Granada Boulevard. The stopped vehicle then crashed into the vehicle in front of it.
The driver of the vehicle (Julian Lafrancis Lasseter of Daytona Beach Shores, age 75) hit by Sunny was pronounced dead upon reaching the Halifax Health Medical Center. Sunny was also taken there, but was later released.
People in the 3rd vehicle were also injured, but didn't need to be taken to a hospital.
The family of Julian Lasseter is suing Sunny and her partner James F. Pente for negligence, and are seeking over $30,000.
Sunny was arrested on May 6th, Friday night and booked into the Volusia County Branch Jail in Daytona Beach, Florida after the results of her samples came back.
She is being charged with the following:
– DUI Manslaughter (DUI causing the death of a person)
– Driving with a suspended or revoked license (causing death or serious injury)
– 7 counts of DUI causing damage to a person or property
In Florida, DUI Manslaughter is considered a Felony and she could face 30 years in prison (with a 4 year minimum sentence and up to $10,000 in fines) if she's convicted.
The bond for this charge alone is $200,000. The total bond for all the other charges combined is $27,500.
Below is her mugshot: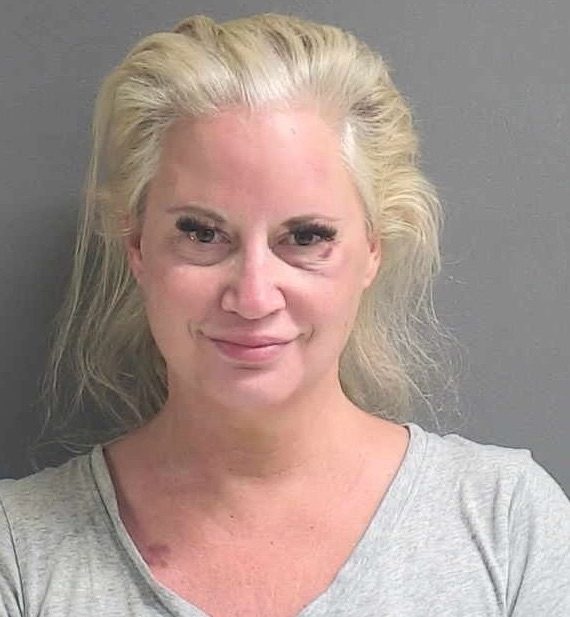 In an update, Sunny got out of Jail this afternoon after posting a bond of $227,500 following a court appearance.
She'll be appearing in Court on May 26 in New Jersey for her February arrest on 11 different charges.
Also Read: "He gets to have $ex for a living" – Sunny Defends Her Boyfriend
WATCH: Dawn Marie Exposes Sunny & Brutally Spanks Her:
• ON THIS DAY IN NWA HISTORY (May 7, 1988) – NWA PRO Wrestling
On this day in 1988, Jim Crockett Promotions aired an episode of their weekly TV show 'NWA PRO Wrestling'.
This episode featured pre-taped matches, interviews & storyline segments on the road to the 'NWA The Great American Bash 1988' PPV.
The card can be found below:
– Nikita Koloff vs. Barry Collie
– Al Perez vs. David Isley
– Sting vs. Trent Knight
– Kevin Sullivan & Rick Steiner vs. Curtis Thompson & Joe Cruz
– Steve Williams vs. Max McGyver
– The Midnight Express vs. David Diamond & Tony Bowen