We are saddened to report that WWWF/WWF Legend "Superstar" Billy Graham has passed away at the age of 79, just a few weeks before his 80th birthday.
Ric Flair broke the news on Twitter:
"The Superstar Billy Graham Just Left Us 🙏🏻 THANK YOU FOR ALL YOUR INFLUENCE On My Career!"
A few days back, Flair called Graham his hero when he tweeted the following:
"So Sad To Hear About Billy Graham's Health!! Make No Mistake – Talk About The Influence He Made On ME And So Many Others! Hulk, Dusty Etc! You're Beautiful.
Bonnie Dyed My Hair In 1972!! Stay Strong My Mentor! FYI- You And Dusty Rhodes Were My Heroes! You Made Me!"
In January, Graham was hospitalized for an ear and skull infection. A few months later, his condition worsened and he was getting treated for kidney, heart and lung problems. He lost 80 pounds while being hospitalized. He recently lost hearing in both ears as well.
The Doctors wanted to take him off life support a few days back, but his wife refused to do it.
Below is a recent photo of Billy with his son: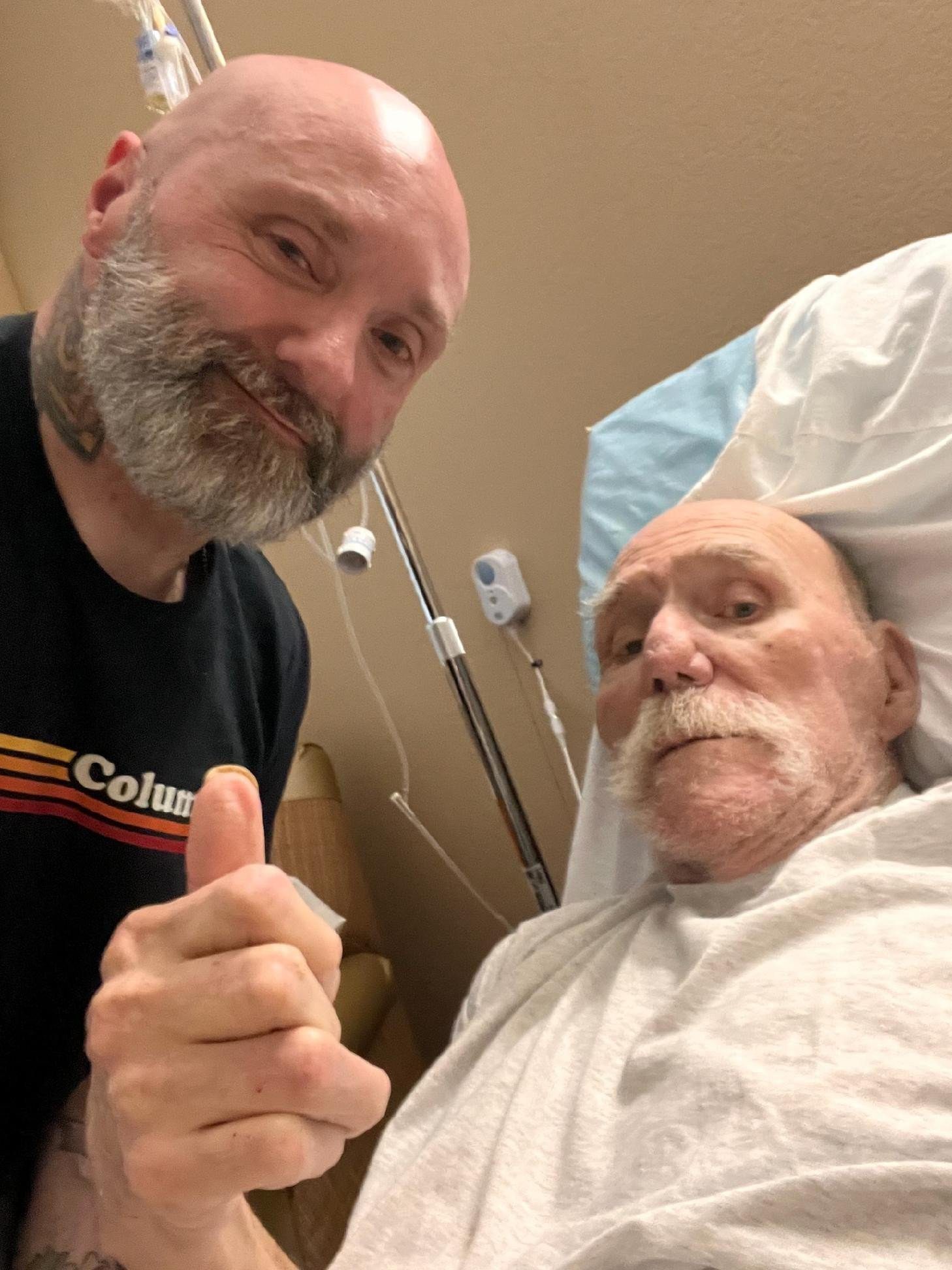 After a career as a bodybuilder, where Billy Graham became a good friend of Arnold Schwarzenegger, he became a Professional Wrestler in 1969 and had his debut in early 1970.
Billy wrestled for Vince McMahon Sr.'s World Wide Wrestling Federation between 1972 and 1983, with the company being renamed to the World Wrestling Federation in March of 1979.
He held the WWWF World Heavyweight Championship for almost a year, from April 30th 1977 until February 20th 1978.
Billy returned to the WWF for one last run in 1986, but a hip replacement surgery eventually got the better of him, so Graham retired from active professional wrestling in late 1987 and became a color commentator, before leaving the company in 1989.
In 2004, he was inducted into the WWE Hall of Fame by "The Game" Triple H.
He was a huge star back in the 70s & 80s and is known to have influenced some of other famous Wrestling Legends, including 'The Immortal' Hulk Hogan, Jesse 'The Body' Ventura, 'Big Poppa Pump' Scott Steiner, … & several others.
R.I.P. Superstar Billy Graham
June 7, 1943 – May 17, 2023