• Ted DiBiase Reunites With The Kid Who Did The Basketball Segment With Him In The WWF (Photo)
Back in the 80s, "Million Dollar Man" Ted DiBiase was one of the most hated heels in the World Wrestling Federation and certain segments were done to underline that very reputation for him.
Such a segment was the infamous basketball bet with a little kid, who would earn $500 from DiBiase if the kid managed to bounce a basketball 15 times consecutively.
Of course Ted cheated and kicked the ball away before the final bounce.
Here's how The Million Dollar Man remembered the incident…
2011 Interview:
"Of all the stunts that we did to get the people to understand that I was a scoundrel, was that one. When we rehearsed, I wasn't really hardcore harsh. When we did it live in front of the crowd and it got to the place where he dribbles the ball, he was supposed to get to 15, he gets to 14 and I stick my foot out and the ball bounces off my foot. Everybody knows I just screwed this poor little kid.
I say to him, 'I'm sorry son, but at a young age, you're going to have to learn a harsh lesson of life. When you don't get the job done, you don't get the money.' My loud voice and deep voice scared him. He had these great big crocodile tears.
He ran to his mother. In reality, he couldn't have done it any better. We couldn't have rehearsed it. It wasn't that good when we rehearsed it. I look like the biggest heel because I just made this little boy cry.
I remember going in the back and everyone's saying, 'oh man, that was great.' I said, 'it might have been great, but you guys are going to need an armored car to get me out of this building tonight. Those people want to lynch me right now'."
2018 Interview:
"Number one, it was all planned and rehearsed. When we did it live he was a little boy, my voice was very deep and carried and when I told him, 'You don't get the job!' He got scared and he ran to his mother but you can be assured they got the money. They got the money and they knew they were going to get the money from the get go. It was all just a part of the show.
It's funny, years later I go to Omaha, NE, I am renting a car and this guy taps me on the shoulder so I turn around. I am looking at his chest, I look up at this guy who is about 6'6? And he looks at me and goes, 'Good to see you Mr. DiBiase, can I help you find a car? I am the manager here'.
I said, 'Sure, help me find something that can fit both of us!' He said, 'By the way, do you remember that kid you did that thing with the basketball?' It was just the look on his face and I go, 'No way!' He goes, 'It's nice to see you again!' (Laughs) I ran into that little boy as a full grown man.
It got better, he goes, 'I actually went to college on a basketball scholarship.' That was too much. I said, 'See what I did for ya!' We both laughed and he said, 'Well, I got drafted by the Lakers but I didn't make the final cut.' He was obviously doing pretty good for himself."
Sean will be happy with the basketball. But you can give me that $500 which he failed to win 🤑 pic.twitter.com/mRhHMMHOJy

— Armaan (@armaanyounis) June 2, 2021
On January 6, 2022, Ted DiBiase took to Twitter and actually posted a photo of him with the 'little boy' from the 80s basketball segment, who has since grown into a tall adult.
Ted posted the following:
"Who remembers Shawn? I ran into him a while back in Omaha. I don't think I will be kicking anymore basketballs away from this young man anytime soon!"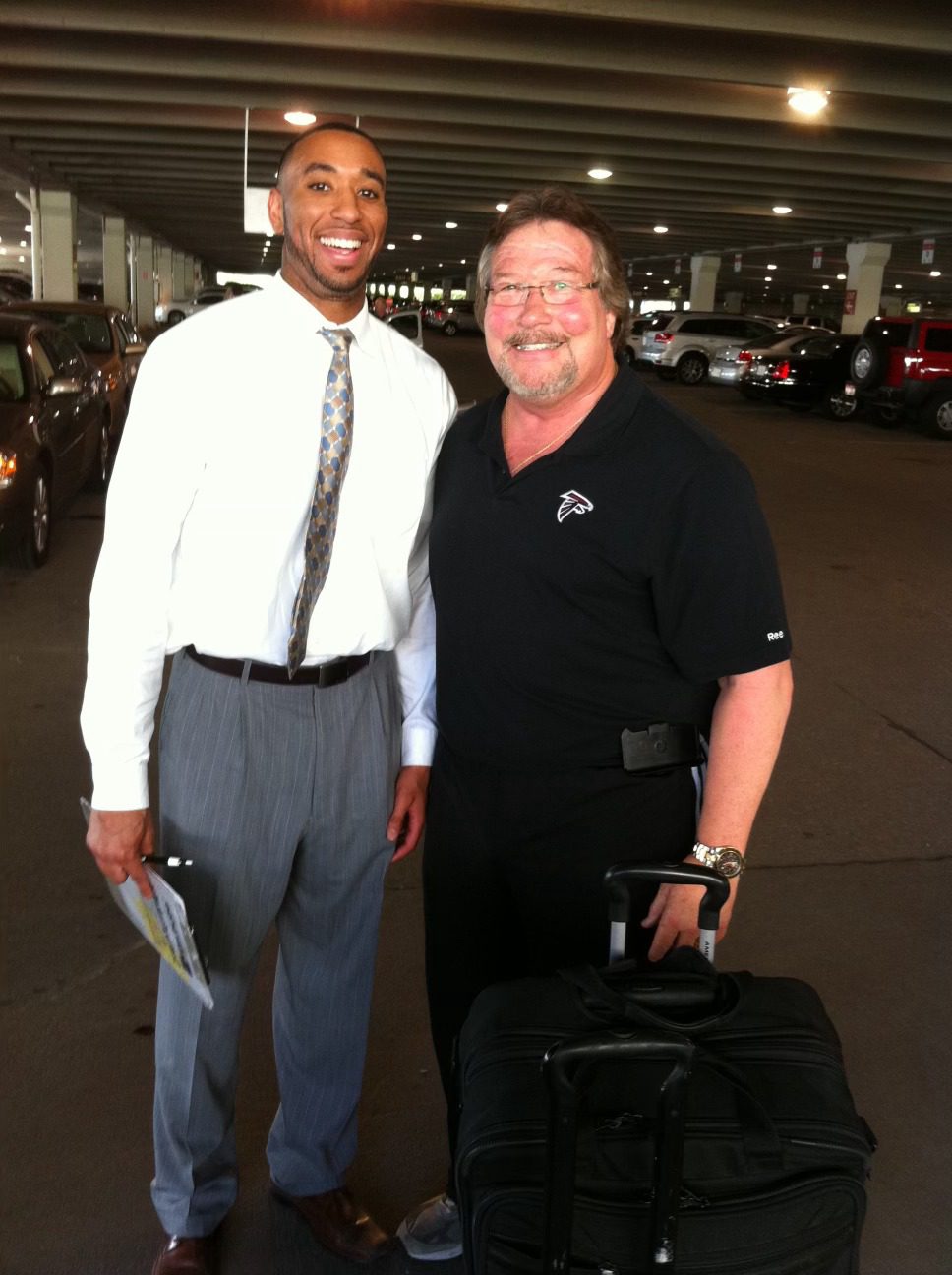 WATCH: Sonya Deville Topless (Part 1):
• ON THIS DAY IN WWF HISTORY (January 7, 1989) – WWF Superstars of Wrestling
On this day in 1989, the World Wrestling Federation aired an episode of their weekly TV show 'WWF Superstars of Wrestling'.
This episode was pre-taped at the Ocean Center in Daytona Beach, Florida and featured matches, promos & storyline segments on the road to the 'WWF Royal Rumble 1989' PPV.
Here's the match-card:
1. Demolition vs. Iron Mike Sharpe & Rusty Brooks
2. Ted DiBiase vs. Scott Casey
3. Jake Roberts vs. Pete Sanchez
4. The Big Boss Man vs. Bill Mulkey
5. The Brain Busters vs. George South & Tim Horner
6. The Hart Foundation vs. Rhythm & Blues