4. OMOS
(born 1994)
2.21m / 7ft 3in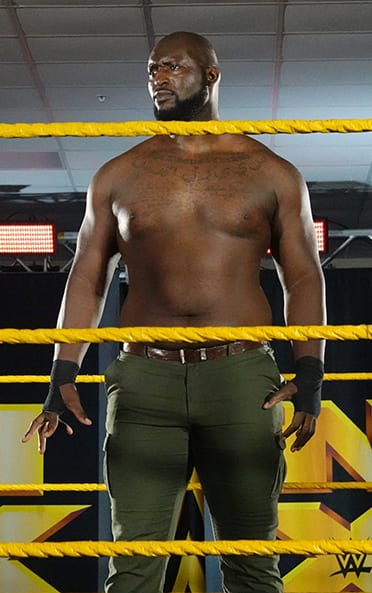 Omos (Jordan Omogbehin) started to train at the WWE's very own wrestling school, the Performance Center in Winter Park, Florida.
In 2019, he has wrestled several untelevised matches during small Florida based NXT house shows.
You can watch him in action below:
He made his in-ring WWE main roster debut at WrestleMania 37, where he teamed up with AJ Styles to defeat The New Day to win the RAW Tag Team Championship.
3. BIG JOHN HARRIS
(September 12, 1952 – April 19, 2005)
2.26m / 7ft 5in
(billed Height 2.31m / 7ft 6in)
The #3 on our list of the tallest Pro-Wrestlers ever, John Elmo Harris used to wrestle for various Territories during the mid-80s, using different ring names.
He was known as "Big John Harris" (Memphis), "Little John" (WCCW) and "Silo Sam" (AWA), before being signed to a WWF contract in 1990, where he went by the name of "Trapper John".
Unfortunately they fired him before he even had his first televised match.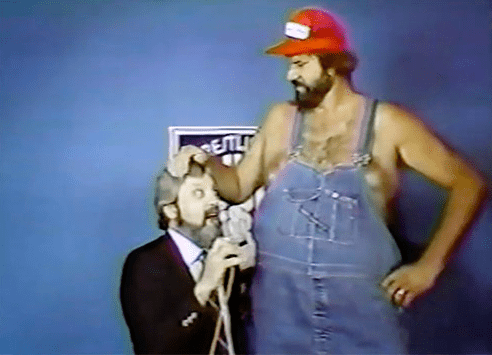 Most Old School Fans will remember him portraying a jealous boyfriend, chasing Pee-Wee Herman in the movie 'Pee Wee's Big Adventure'.
*Go to the NEXT page to continue reading this article