• The Elite Did Nothing Wrong & Were The Victims In The All Out PPV Fight, Says Matt Hardy
After the backstage fight at the All Out 2022 PPV, AEW launched an investigation to find out who started the fight – CM Punk or The Elite (Kenny Omega & The Young Bucks).
All Elite Wrestling found Punk guilty of starting the fist fight backstage.
Tony Khan is now in talks with Punk about buying out the remainder of his contract, as he doesn't want Punk to return to AEW.
AEW recently started airing vignettes for the return of The Elite to TV.
Matt Hardy had the following to say about this situation on his podcast:
"It's gonna be very interesting to see The Elite back, The Young Bucks and Kenny Omega. I'm very happy they're back.
I will say this right here and right now, those guys didn't do anything wrong in the situation. If anything, they were the victims. I'm telling you that from a first person perspective. I was there. I witnessed it all.
I love all three of those guys. I've known Matt and Nick forever. I've just gotten to know Kenny while I've worked with AEW, but I am very happy they are returning to TV and they're back and they're back in the mix. They deserve to be in the mix.
I just feel like this investigation has happened and I'm glad that their names have been cleared and they're coming back to TV. I'm very happy to see Colt Cabana, who I think is a great human being and I also think is a great performer. I'm very happy to see him back on AEW programming.
I saw [The Young Bucks] yesterday. I told them, 'Oh my God. It's so good to see you guys. You guys are the heart and soul of AEW.'
I feel like The Elite, I feel like Matt, Nick, and Kenny are in many, many ways the identity of AEW. Without those guys, you don't have AEW as it is right now, things are very, very different.
You know, Tony Khan may have started wrestling in some capacity, but AEW, All Elite Wrestling, you know, those guys represent the identity of AEW, so it's very important to have them back."
Matt later tweeted the following:
"I WAS NOT at All Out 2022. I DID NOT say I witnessed the events at All Out. I witnessed the entire process in real time over the months & stand by my comment that the Elite were not in the wrong."
New Video: WWE Star Carmella Topless: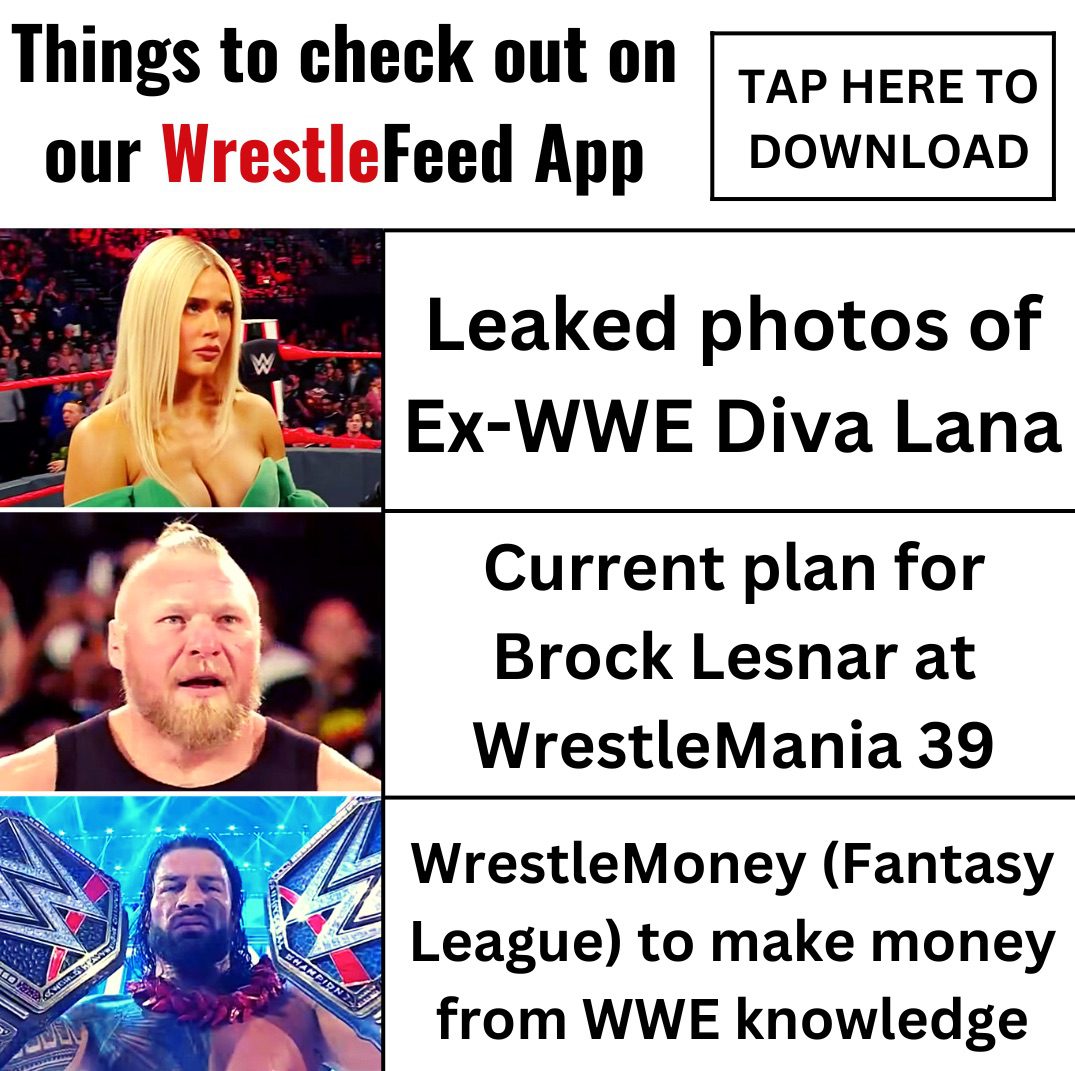 • ON THIS DAY IN WWF HISTORY (November 4, 1995) – WWF Superstars
On this day in 1995, the World Wrestling Federation aired an episode of their weekly TV show 'WWF Superstars'.
This episode was pre-taped at the Agridome in Regina, Saskatchewan, Canada and featured matches & storyline segments on the road to the 'WWF Survivor Series 1995' PPV.
Here's the card:
Hunter Hearst Helmsley vs. Mike Legacy
Henry Godwinn vs. Otis Apollo
Bam Bam Bigelow vs. Scott D'Amore
King Mabel vs. Tim McNeany
Bret Hart vs. Sid