• The Godfather Got In The Business By Attacking A Wrestling Legend
On a recent episode of his weekly 'Story Time With Dutch Mantell' podcast, former WWF/WWE manager Zeb Colter told an interesting story about an incident that got WWE Hall of Famer The Godfather (fka Papa Shango) in the professional wrestling business.
Charles Wright attacked Wrestling Legend Bruiser Brody at an 80s wrestling show.
Here's what Dutch Mantell had to say:
"I was riding with him one day and he told me that he had attacked (Bruiser) Brody. I said 'You what?', he said 'Yeah, you don't know that story?', I said 'Well, no, I don't'.
And he said he went to a (Las) Vegas show and here comes Brody (yelling) and [Godfather] said 'I stood in front of him and he would (yell) back at me' and he said 'then we just locked up and they pulled us apart'.
And he said 'That's what got me in wrestling. And they noticed me!'. And that's how he got started in pro wrestling, cause he took on Brody. He was a tough son of a gun.
There was a fight, a legitimate fight I guess."
Bruiser Brody was a feared 6-foot-8, 300 lbs Hardcore Wrestler, who wrestled from 1974 until 1988, way before the term 'Hardcore Wrestling' even existed.
On July 17th 1988, he was murdered in a wrestling locker room in Bayamón, Puerto Rico before a match, an infamous incident that was covered in detail on a season 1 episode of VICE's Dark Side of the Ring show.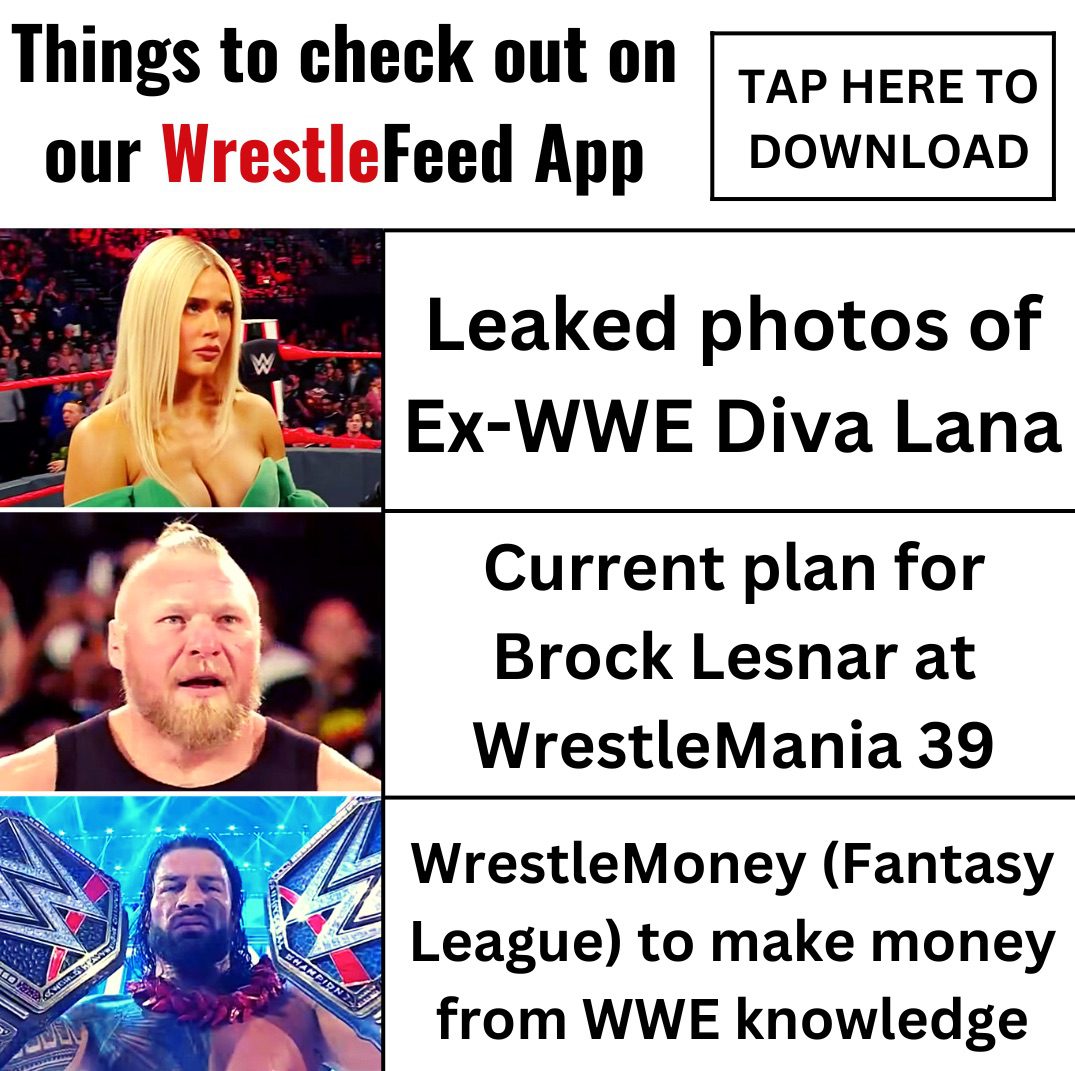 UNCENSORED: The Kat (Jerry Lawler's Ex-Wife) Goes Topless LIVE On WWF PPV:
• ON THIS DAY IN WCW HISTORY (November 1, 1998) – WCW Worldwide
On this day in 1998, Ted Turner's World Championship Wrestling aired an episode of their weekly TV show 'WCW Worldwide'.
This episode featured pre-taped matches, interviews & storyline segments on the road to the 'WCW World War 3 1998' PPV.
The card of the show can be found here:
– Clip of Eric Bischoff, Ric Flair & Arn Anderson segment (Nitro)
– Billy Kidman interview
– Rey Mysterio vs. Billy Kidman (Nitro)
– La Parka & Lizmark Jr. vs. Damien & Psychosis
– WCW Motorsports
– Mike Enos vs. Fidel Sierra
– Judo Suwa vs. Kendall Windham
– Brian Adams vs. Jared Black
– Billy Kidman / Disco Inferno interview