• Old School Wrestling Veteran Celebrates His Birthday
Old School Pro Wrestling Veteran "The Sexiest Man on Earth" Jason Knight (Real name: Ronald Jason Knight) celebrates his 55th birthday today.
Jason used to be a jobber on WWF Television in 1992 and 1993, before becoming a regular member of the Extreme Championship Wrestling roster.
He wrestled for ECW from 1993 till 1999 and then continued to wrestle on the independent scene.
HAPPY BIRTHDAY JASON!
• European Wrestling Legend Passes Away
We received word that German Old School Wrestling Legend Peter William (Real name: Peter William Koch) passed away yesterday at the age of 83 after dealing with severe health issues for quite a while.
After his active wrestling career was over, he became the co-promoter of famous European wrestling promotion CWA, as well as one of the German WCW commentators on a network called DSF.
REST IN PEACE
• The Undertaker Jokes About Being "Fragile" At Recent Signing
The Undertaker recently appeared at the Charleston Sports Pub for a Meet & Greet / Signing session and drew a huge crowd.
You can check out a video below:
An Instagram user posted a video from this event about The Undertaker cracking a joke about being "fragile".
Below is what the user posted:
"Quick funny story about the beginning of this video. So I was like 'Taker, can I get a hug?' He took a couple of seconds to answer and he said 'What?! You're not going to hurt me are ya? I'm fragile'. Lmao he was so cool. Plus he rubbed my back after the hug lmao. I'm still hyped asf y'all."
— World Wrestling News (@WWENewsMafia) December 12, 2018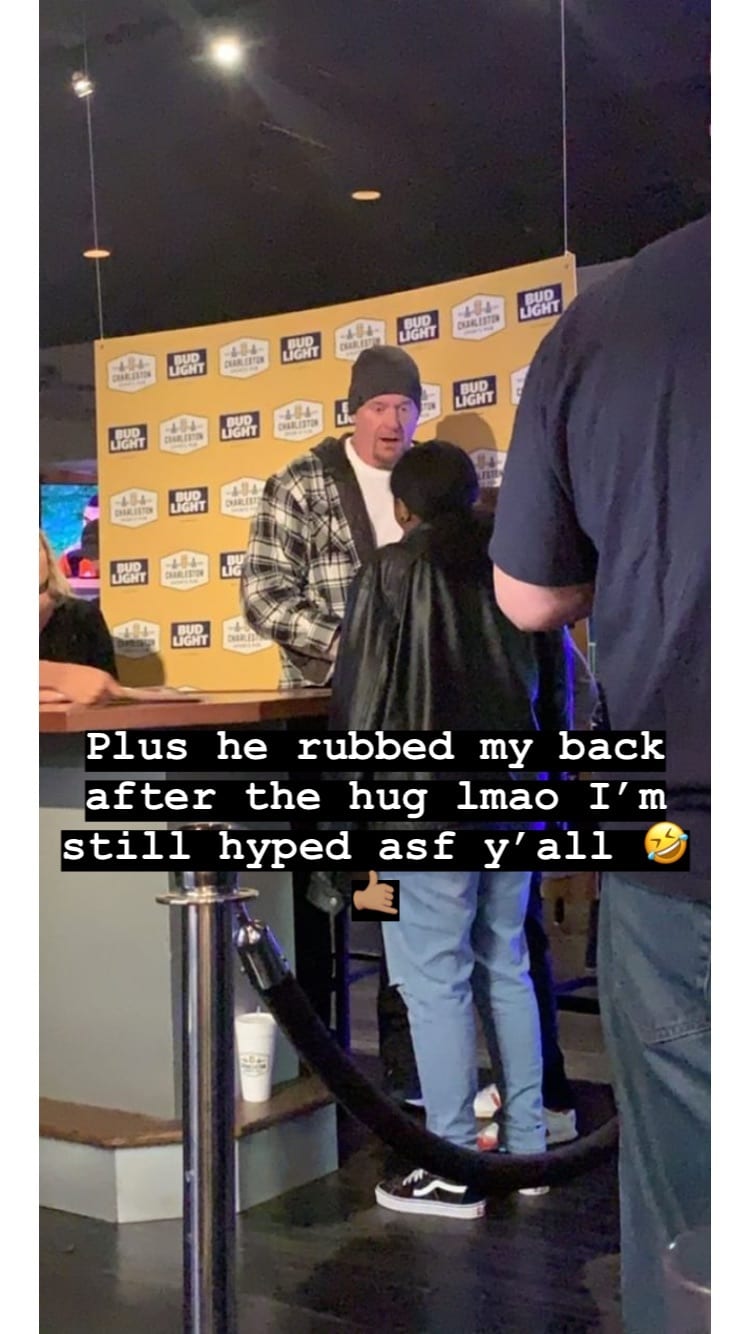 Below are some cool photos of The Undertaker with fans from this meet & greet: