Andrè The Giant was truly a Giant of a Man.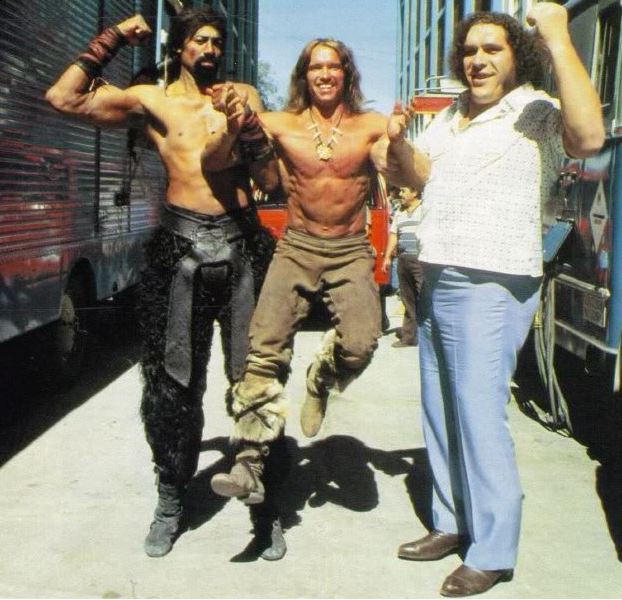 Wilt Chamberlain, WWE Hall of Famer Arnold Schwarzenegger & Andrè, backstage during the filming of the 1984 movie "Conan the Destroyer".
While the world famous Wrestling Name of Andre Rene Roussimoff has been Andrè The Giant', he was also reffered to as "The 8th Wonder of the World", due to his unique size, caused by gigantism and later acromegaly.
Here you can see some pictures, to show you how HUGE Andrè really was: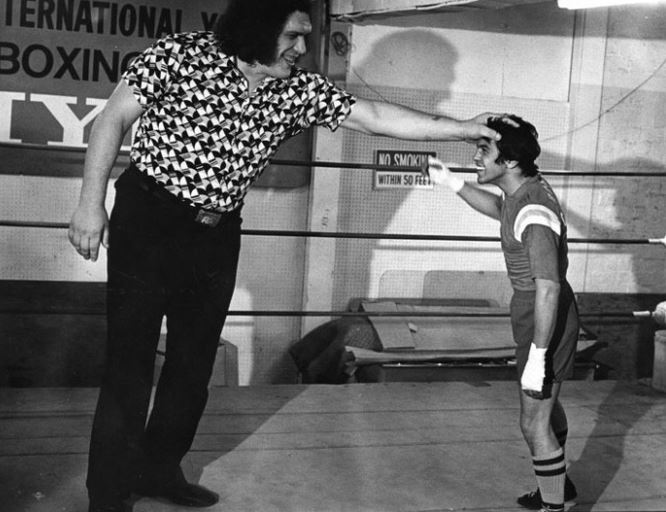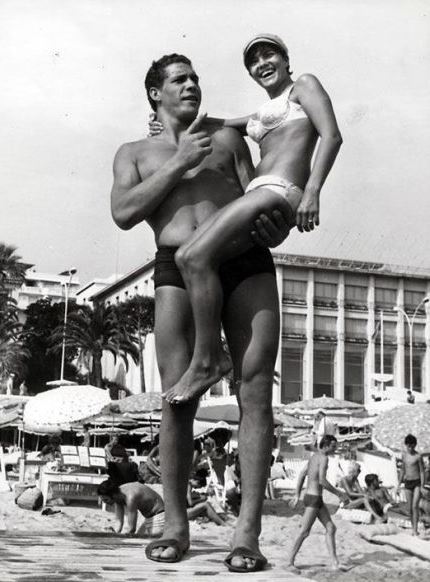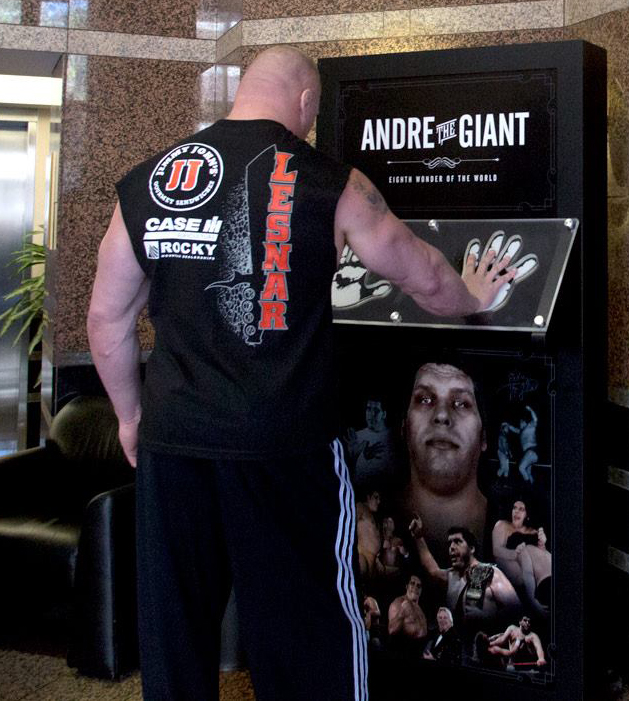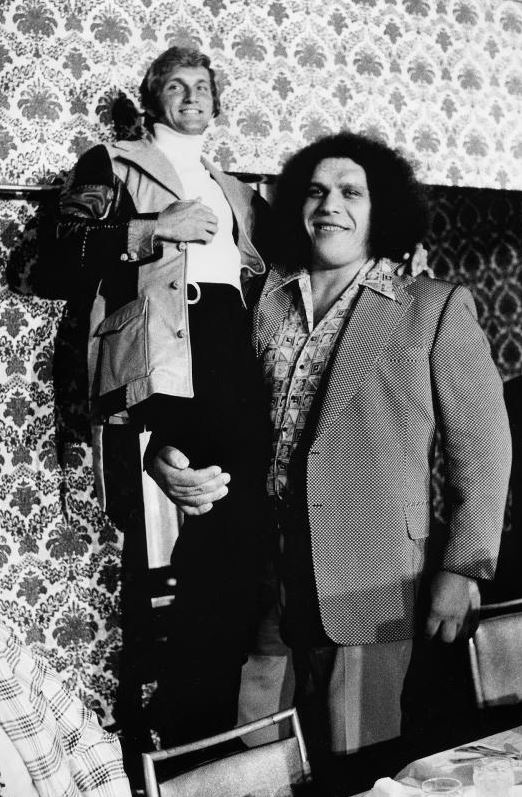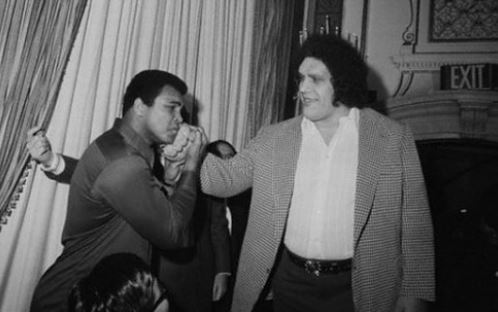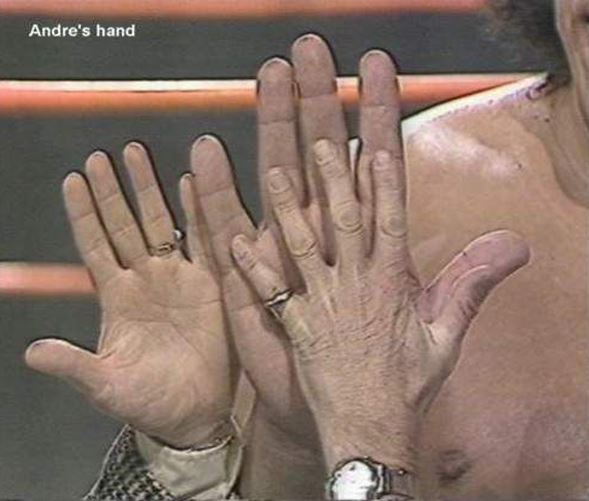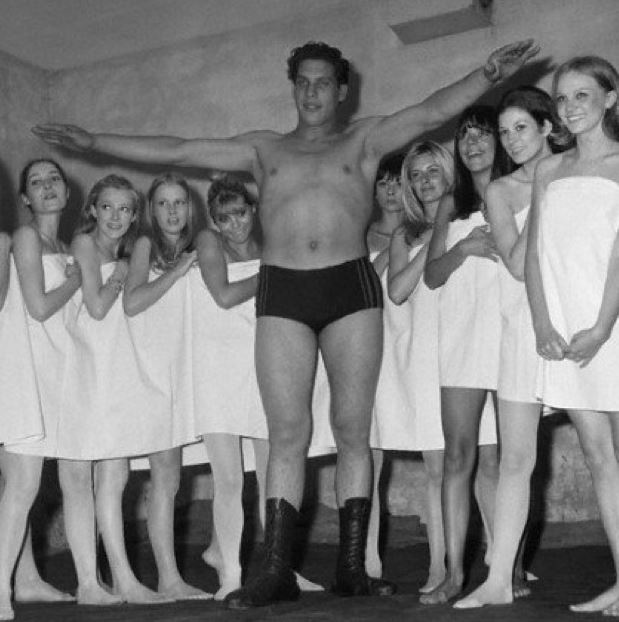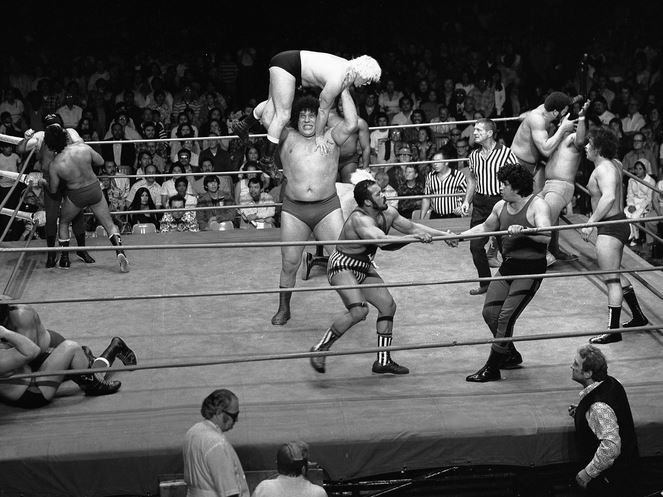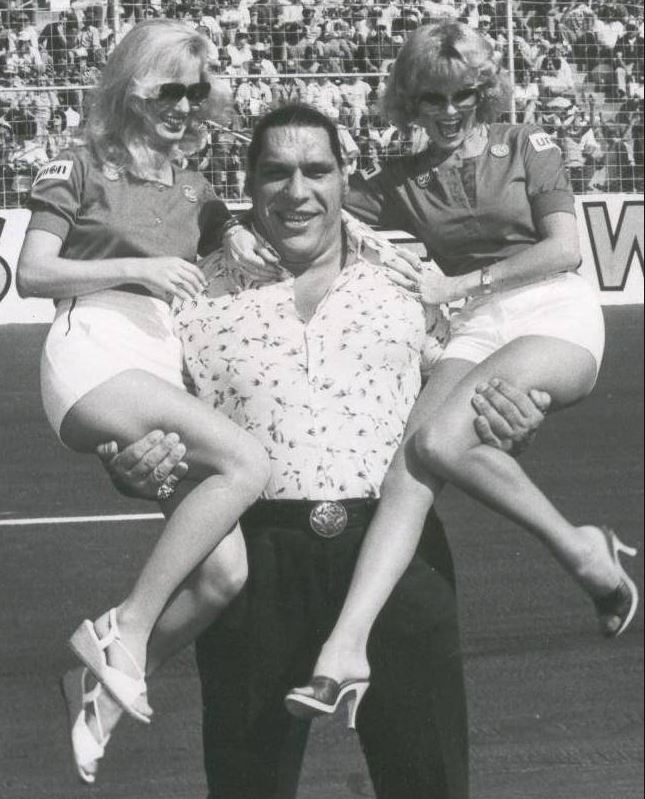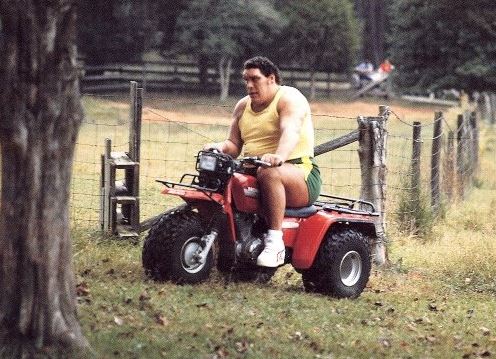 https://youtu.be/AwdDu4vn_iU