Below are the top 5 pro-wrestling news stories of the hour:
5. Booker T On Undertaker Helping Him To Get Over In The WWF Locker Room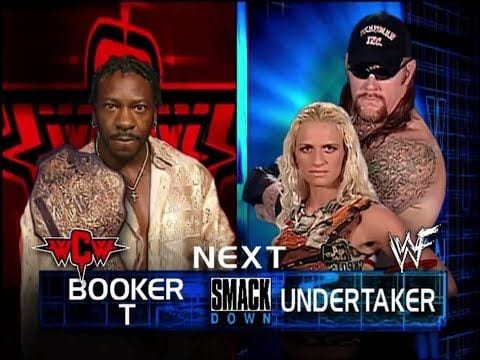 During his Hall Of Fame Radio show, 2-Time WWE Hall Of Famer Booker T discussed how The Undertaker helped him in mixing up with the top talent in WWF backstage.
Below is what he said:
"We go way back to the early part of our careers. We crossed paths and then we became really good friends when I came to WWF. He was the guy who gave me the rub I can't remember how long it was I was in WWF I was dressing in the locker room with the boys. The boys' locker room is a huge locker room but it's a lot of boys with a lot of bags. Their bags may not smell too good but that's just part of the game.
I've always said that you've got to make it in the locker room before you have a chance of making it in the ring. It's probably like that in most sports but I ran across The Undertaker in the hallway when I was going to put my stuff in the locker room.
He saw me and said, 'Hey, why don't you come over here and dress with us?' From that day on, I dressed in the TV locker room which was the upper echelon guys because that's where the TV guys hung out."
*Go to the NEXT page to continue reading this article