• Old School Wrestling Veteran Celebrates His Birthday
Old School Wrestling Veteran "The Italian Stallion" Gary Sabaugh celebrates his 62nd birthday today.
As The Italian Stallion, he did televised jobs during the 80s & early 90s on NWA/WCW shows and even went on to wrestle in Japan in between.
In the mid-90s, Gary Sabaugh joined the World Wrestling Federation, where he was used as a 'Jobber To The Stars' again.
While working for the WWF, he helped bring in The Hardy Boyz, Matt & Jeff Hardy, who later on became one of the most famous Tag Teams in pro wrestling history.
HAPPY BIRTHDAY ITALIAN STALLION!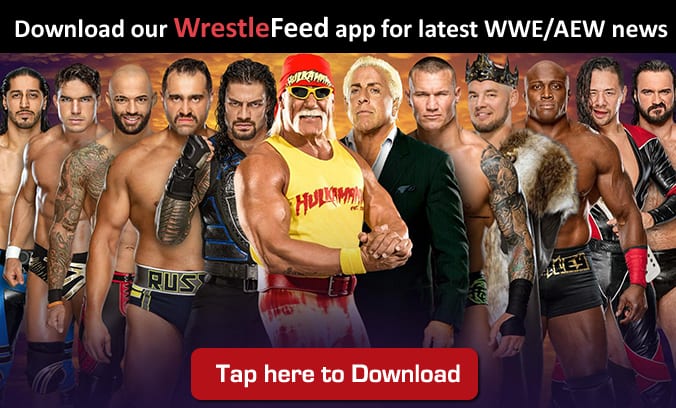 • Triple H Not Returning For A Match Anytime Soon
During a recent interview with TMZ Sports, WWE Hall of Famer Triple H answered questions about Ronda Rousey, WWE Crown Jewel 2019 & more.
Below are the highlights:
On WWE Crown Jewel 2019:
"It's going to be epic. We've got Tyson Fury, Braun Strowman."
On if Tyson Fury will become a full-time WWE Superstar after Crown Jewel:
"You know, I'm sure he's got a lot left to do in the Boxing world. He's got Deontay Wilder coming up at the beginning of the year, but never say never. He's custom-made for what we do, right?"
On Ronda Rousey's status:
"Ronda's doing phenomenal. She's got the bug for this, big time. She'll be back at some point. She's getting a lot done."
On NXT Japan:
"Well, we shall see, right?"
On if he'll return for a match soon:
"That'll depend. Hopefully not. I'm too busy right now for Triple H. It takes a lot of work to get in the ring."
Also Read: Triple H Teases The Return Of D-Generation X
WATCH: Nia Jax Secretly Records Alexa Bliss' Fine Bum: