• Old School WWF Legend Would Have Celebrated His Birthday
Today would have been the 99th birthday of Old School WWF/NWA Legend "The Nature Boy" Buddy Rogers (Real name: Herman Gustav Rohde Jr.).
The original Nature Boy had a long and illustrious career that saw him wrestle for several territories and lasted from his debut in 1939 until his retirement in 1983.
Rogers became the first ever WWWF World Heavyweight Champion in 1963, after he had already won the NWA World Heavyweight Championship in 1961.
In 1994, he was posthumously inducted into the WWF Hall of Fame (now known as WWE Hall of Fame) by "The Hitman" Bret Hart.
HAPPY BIRTHDAY & † R.I.P.
February 20, 1921 – June 26, 1992
• Trish Stratus' Next WWE Show Appearance
WWE issued the following announcement regarding Trish Stratus:
Trish Stratus to dish on her most epic matches on next episode of WWE Break It Down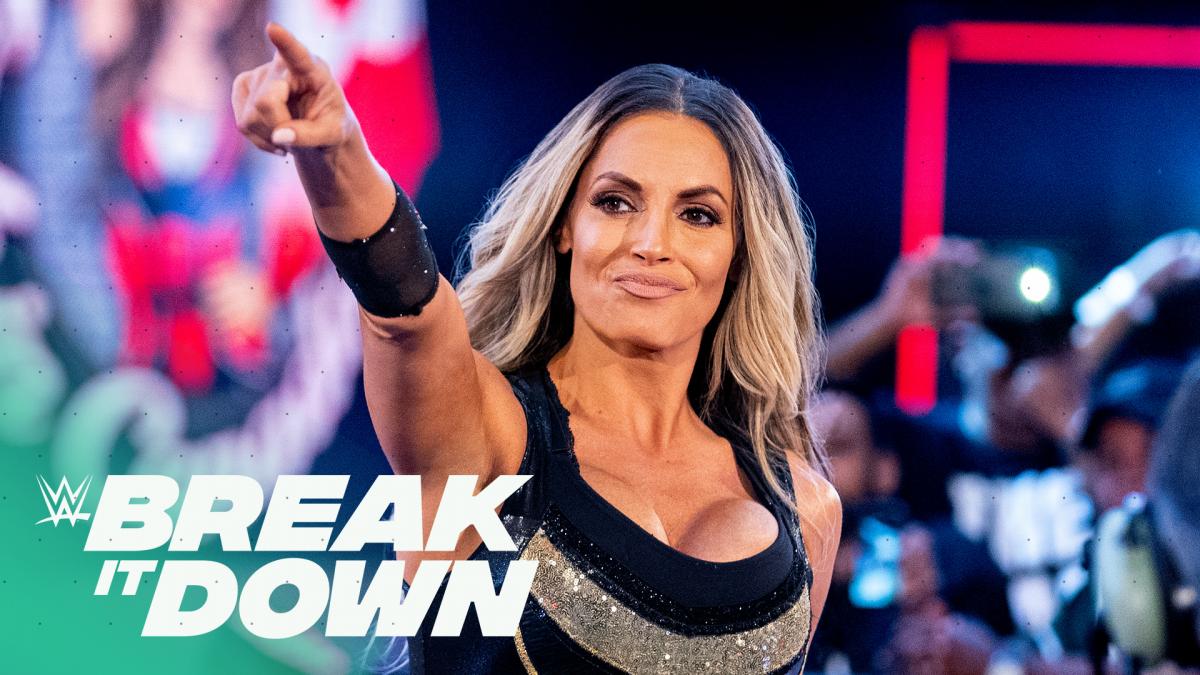 "The next episode of WWE Break It Down comes with a Stratusfaction Guarantee.
That's because the episode — which premieres Sunday, March 1 on WWE Network — stars none other than seven-time WWE Women's Champion Trish Stratus dishing on some of the most iconic clashes from her WWE Hall of Fame career.
Each episode of WWE Break it Down features a WWE Superstar talking in depth about a curated list of mat classics, giving WWE fans new insight into legendary clashes. Trish's episode will be no exception, as she'll bring you behind the scenes of the following matches:
Trish Stratus, Test & Albert vs. Lita & The Hardy Boyz
SmackDown, June 22, 2000
Trish Stratus vs. Stephanie McMahon
No Way Out 2001
WWE Women's Championship Six-Pack Challenge
Survivor Series 2001
Trish Stratus vs. Victoria (WWE Women's Championship Hardcore Match)
Survivor Series 2002
Trish Stratus vs. Mickie James (WWE Women's Championship Match)
New Year's Revolution 2006
Set your reminder now: WWE Break it Down: Trish Stratus will be available on demand starting at 10 a.m. on Sunday, March 1, exclusively on the award-winning WWE Network."
WATCH: Trish Stratus Strips:
• AEW Beats NXT
This week's episode of AEW Dynamite on TNT, which featured the 1st ever AEW Steel Cage match in the main event, drew 893,000 viewers.
This is up from previous week's 817,000 viewers.
On the other hand, this week's episode of WWE NXT on the USA Network, which featured Velveteen Dream vs. Roderick Strong in the main event, drew 794,000 viewers.
This is up from previous week's 757,000 viewers.
In the Cable Top 150 for the 18-49 demo, AEW ranked #5 while NXT ranked #16. In total viewership, AEW ranked #44 while NXT ranked #56.
Below is the score between AEW & NXT so far in the Wednesday Night War:
AEW: 15
NXT: 3
Also Read: Reason Behind TNT Officials Approving Blood During AEW Dynamite Main Event