During a recent interview with Nick Hausman, WWE Hall of Famer Jim Ross was asked if we have seen the last of The Undertaker in a WWE ring. Below is what Good Ol' JR had to say about this:
"Until he says he's done he's not done. I think Vince McMahon is a marketing genius. He's not going to miss any opportunity to monetize and maximize this amazing investment in this legacy of The Undertaker. Until The Undertaker says he's done and it's validated by the company and is signed off in that essence, for lack of a better term, I still say Undertaker is active and could return and wrestle at any time."
Speaking of The Undertaker, a photo of him has gone viral on social media. The photo shows The Undertaker boarding a plane from Texas and is heading to New York (according to the fan who posted this image), which is the site for tomorrow night's SummerSlam 2017 PPV. Below is the photo: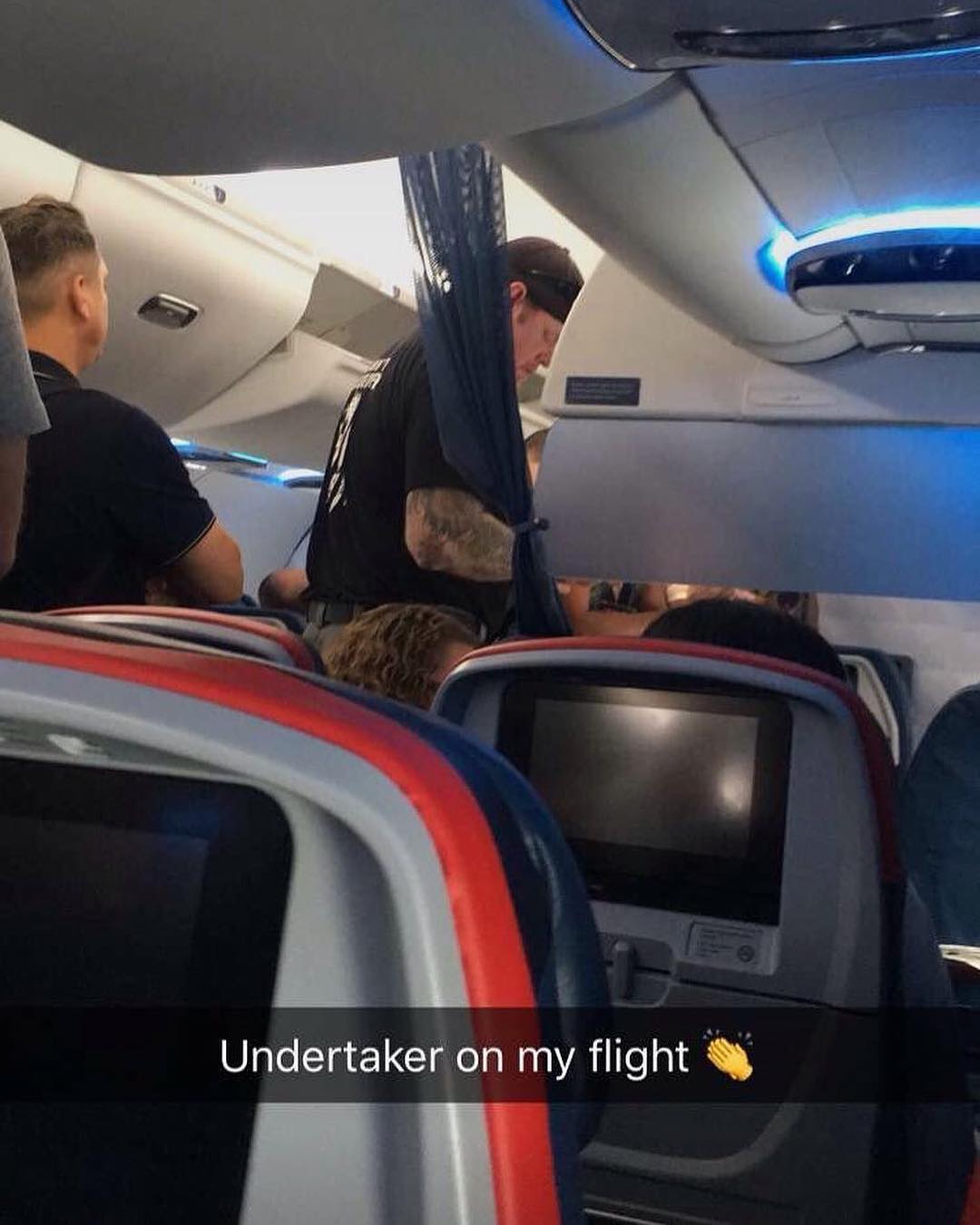 This has begun the obvious speculation of another return to the WWE for 'The Deadman'. Nothing is confirmed as of now and we'll keep you updated about The Undertaker's status here on WWFOldSchool.com.
Keep scrolling down to read more WWE news and stories from the world of Professional Wrestling.