As we noted before, The Undertaker lost to Roman Reigns in the main event of WrestleMania 33 and then officially retired when he removed his gloves, coat and hat and left them in the ring.
The Undertaker even broke his character (under The Deadman gimmick) for the first time ever on WWE programming when he kissed his wife, former WWE Diva Michelle McCool, in front of the WWE cameras and big goodbye to the fans.
While WWE hasn't announced The Undertaker's appearance on tonight's episode of Raw, it could be possible that he shows up. Below is a photo that an Indian follower of our community sent to us: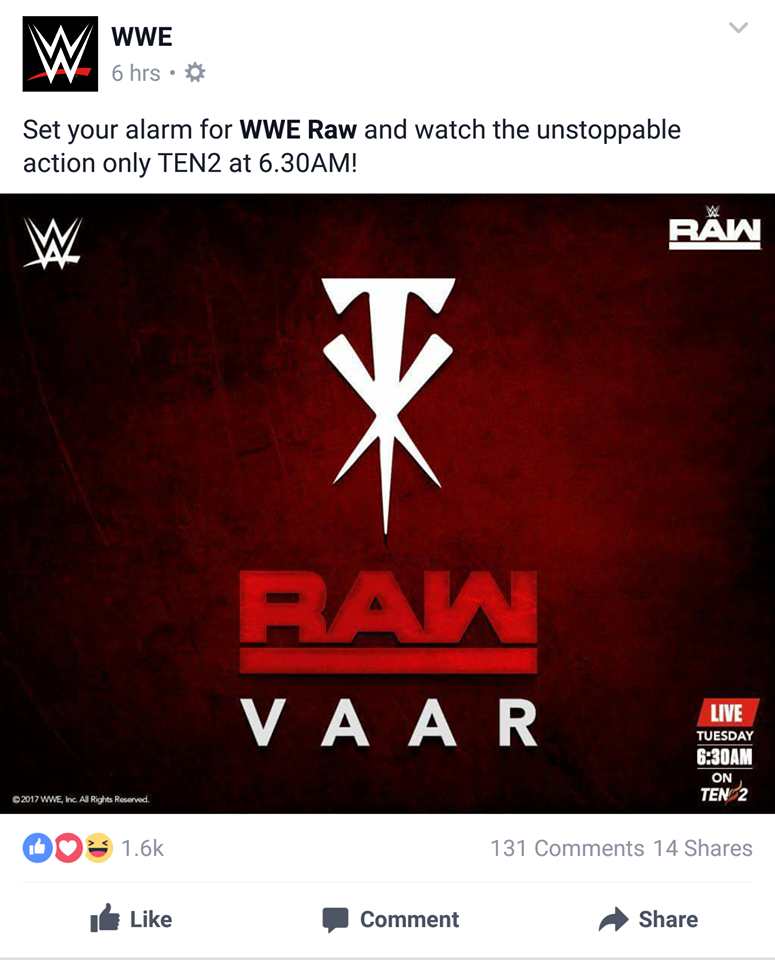 The above photo was exclusively sent to the Indian followers of WWE's official Facebook page and the photo has The Undertaker's sign above the Raw logo, thus giving a hint that something related to The Undertaker is going to happen on Raw.
The Undertaker wasn't announced to appear on the final two episodes of Raw before WrestleMania 33, but he still did. So we'll have to wait and see if The Phenom, who's 23-2 now at WrestleMania, will appear on tonight's Raw after WrestleMania 33 to address his retirement or not.