Below are some top AEW & WWE news stories of the day:
– In the main event of the AEW x NJPW: Forbidden Door 2023 pay-per-view, Bryan Danielson defeated Kazuchika Okada via Submission in a first time ever match.
In the post-show media scrum, Bryan revealed that he fractured his right forearm during the main event and will be out of action for about 2 months.
Now, Bryan's wife, WWE Hall of Famer Brie Bella, has revealed that Bryan's injury is worse than originally thought.
She shared an X-Ray of Bryan's injury and wrote:
"Not sure to be proud or chastise him for wrestling 10 more minutes with this break!! Definitely worse than we thought!! Nurse Brie ready for action!!"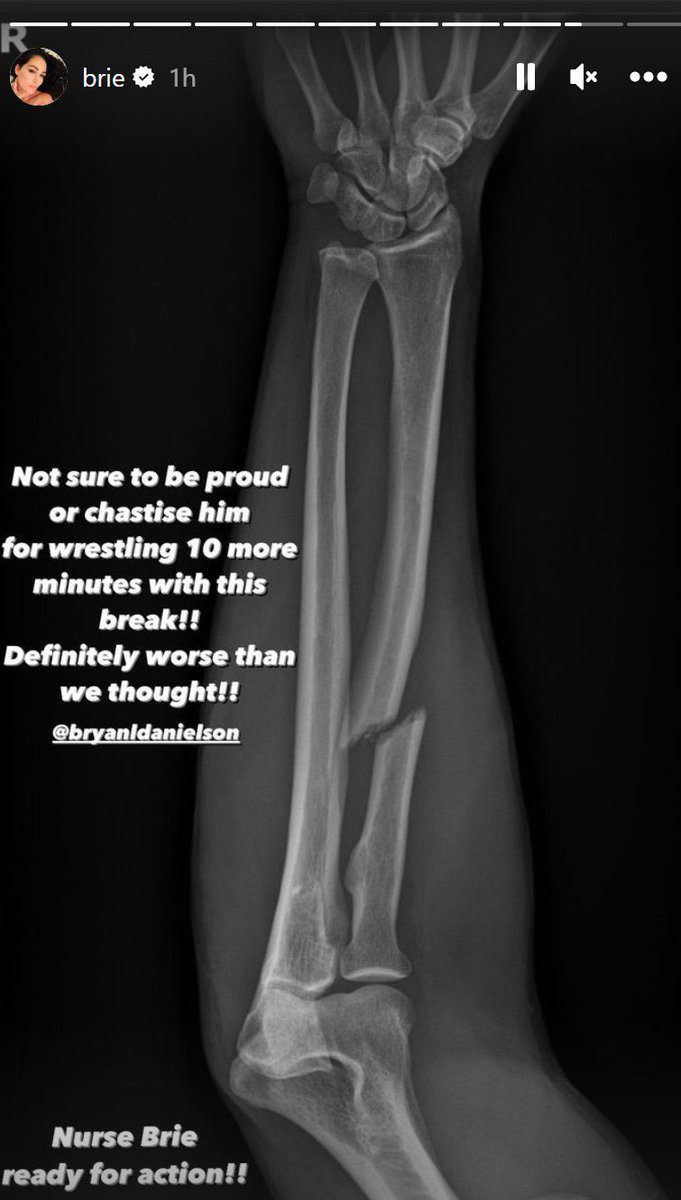 – 25 Years ago today, The Undertaker defeated Mankind (Mick Foley) in the most brutal Hell in a Cell match of all time at the King of the Ring 1998 PPV.
Undertaker & Foley recently sat down to watch this match together on its 25th anniversary.
In the end, Foley said the following:
"People will be talking about this match when both of us are long gone, and that makes me happy."
The Deadman then said:
"Yeah, makes me really proud."
Both Legends then shook hands. You can watch their entire conversation below:
WATCH: Lana In A Hot Outfit (Part 7):