As seen at WrestleMania 33, "The Big Dog" Roman Reigns defeated The Undertaker in the main event of the show.
After the match, The Undertaker had a "retirement ceremony" where he took off his gloves (which he has noted in the past represents his legacy in this business), coat, and hat and left them in the ring and got buried into the ground with his hand held high (his exit was from the same spot on the entrance ramp from where he arrived).
On this week's episode of Raw, Reigns bragged about the one thing that John Cena will never be able to do – retire The Undertaker (which he did). Cena then went on to take a shot at "The Deadman" by saying the following:
"I'm not The Undertaker. I'm not a battered veteran at the end of his career with a bad hip."
According to PWInsider, Cena taking a shot at Undertaker could mean something. As we all know, The Undertaker was backstage during the SummerSlam weekend and he was even working out in the ring before the SummerSlam 2017 event. This could perhaps be a sign of The Undertaker (who underwent a hip replacement surgery earlier this year) possibly returning for one more match, against John Cena at WrestleMania 34 next year.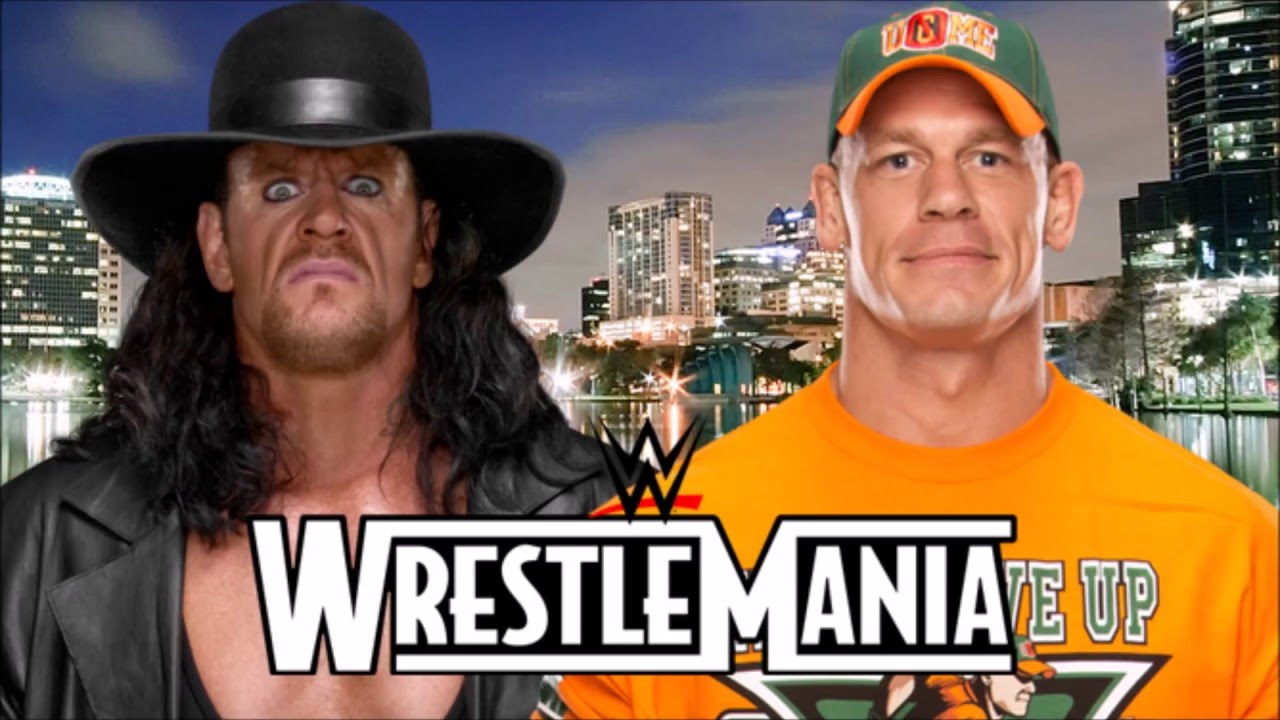 It should be noted that The Undertaker has wrestled 25 matches at the grandest stage of them all and has a record of 23-2.
Speaking of The Undertaker vs. John Cena, this match was originally scheduled to take place at WrestleMania 32 in 2016, where WWE officials were planning to bill this match as the "Battle of Legends", but plans for this match were nixed when Cena suffered a shoulder injury and didn't have a match at the event (although he ended up making a surprise appearance at the event).
Speaking of WrestleMania 32, that event marked the final victory of The Undertaker's career till now (where he defeated Shane McMahon in a Hell in a Cell match).