In the main event of the AEW x NJPW: Forbidden Door 2023 pay-per-view, Bryan Danielson defeated Kazuchika Okada via Submission in a first time ever match.
In the post-show media scrum, Bryan revealed that he fractured his right forearm during the main event and will be out of action for about 2 months.
Later, Bryan's wife, WWE Hall of Famer Brie Bella, revealed that Bryan's injury is worse than originally thought.
She shared an X-Ray of Bryan's injury and wrote:
"Not sure to be proud or chastise him for wrestling 10 more minutes with this break!! Definitely worse than we thought!! Nurse Brie ready for action!!"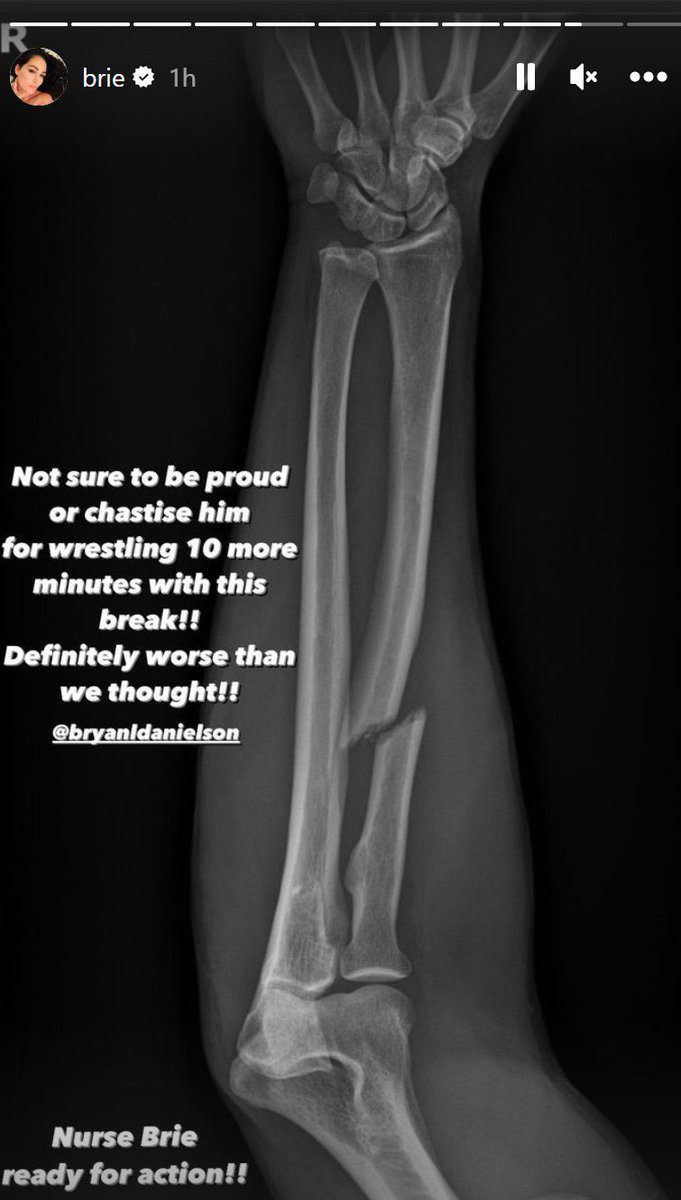 During the latest episode of the "What Happened When" podcast, AEW Commentator Tony Schiavone revealed that Bryan suffered a 'severe break'.
Below is what Schiavone said about calling this match:
"I do also want to say that being a part of an Okada match was one of those moments that you'll never forget and being a part of any Bryan Danielson match is special, especially when he worked the last part of that match with a broken arm.
He put that stretch plum on or whatever we call it, the LeBell lock, on with a broken hand and he put his first hand in, and then he was doing this.
Of course, now we don't know if he's working or not at this time. He does this and he does this and he forces his hand to lock under that much pain.
It's an unforgettable moment. It really is for me. I'll remember that because I was right there seeing him take the second hand and hook him and stretch that LeBell Lock on. I've seen the X-rays and I know how bad the break is. It's a severe break."
WATCH: Revealing Video Of Brie Bella's (Daniel Bryan's Wife) Top Being Taken Off: