• 70+ Episodes Of Mid-South Wrestling Added To The WWE Network
WWE announced the following:
Just added to WWE Network: Over 70 episodes of Mid-South Wrestling
"Journey back to the mid-1980s with WWE Network's latest on-demand offering of Mid-South Wrestling episodes from 2/12/83 to 7/28/84.
WWE Hall of Famer Cowboy Bill Watts' Oklahoma-based territory was a hotbed for up-and-coming talent. These young Superstars helped the promotion rise to national prominence with Supershows at the New Orleans Superdome and Sam Houston Coliseum. Future Legends Junkyard Dog, Ted DiBiase, "Hacksaw" Jim Duggan and the famed rivalry between The Midnight Express and The Rock 'n' Roll Express all were born here.
WWE Network is FREE for new subscribers. Start your one-month free trial at WWENetwork.com.
The award-winning WWE Network features:
– Every WWE pay-per-view event LIVE
– More than 10,000 hours of video on demand including every WWE, WCW and ECW pay-per-view in history
– Groundbreaking original series and documentaries
And you can stream all of this anywhere, anytime, on any device!"
• Update On Rumors Of The Undertaker Having A Match At SummerSlam 2018
As we noted before, The Undertaker is going to wrestle at next month's WWE Live Event in Madison Square Garden on July 7th.
Below is WWE's announcement:
The Undertaker makes in-ring Madison Square Garden return on July 7
"There will be a chill in the air in New York City on Saturday, July 7, when The Undertaker competes in Madison Square Garden as part of the WWE Live SummerSlam Heatwave Tour.
This will mark The Deadman's first appearance in The World's Most Famous Arena in eight years.
The Undertaker has waged many unforgettable battles at MSG, including his melee with Mankind at Survivor Series 1996, his WWE Championship clash against "Stone Cold" Steve Austin at SummerSlam 1998 and his collision with his brother Kane at WrestleMania XX as part of his legendary Streak.
To experience The Phenom live and in-person on July 7, get your tickets now at Ticketmaster!"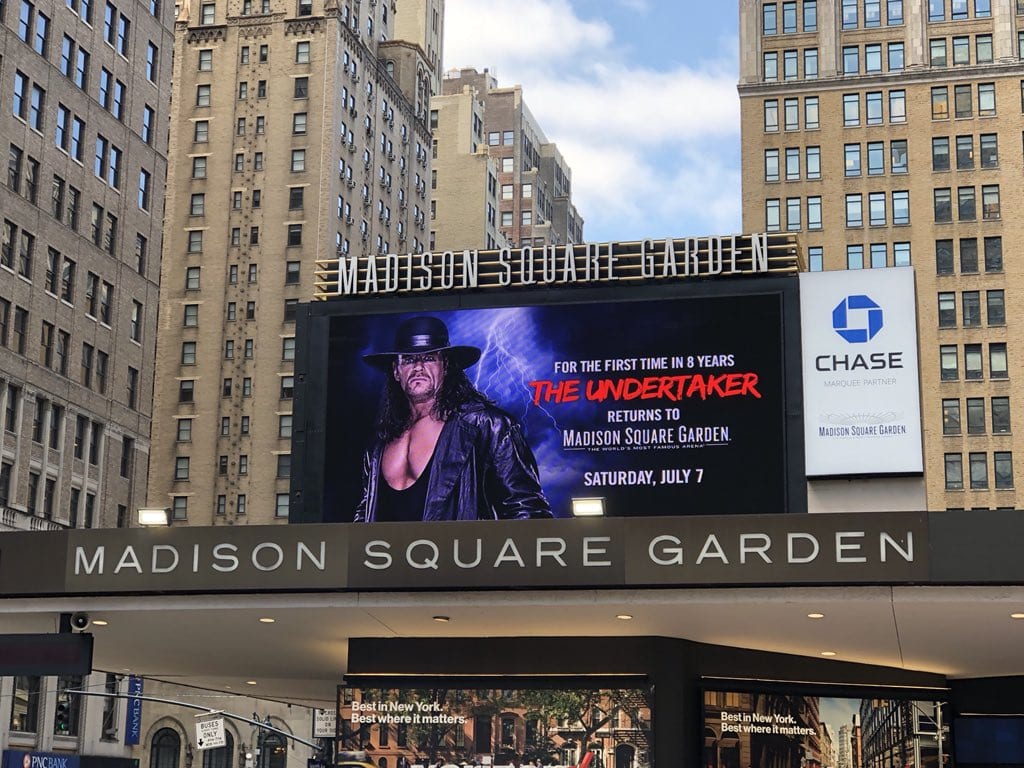 Since this upcoming match of The Undertaker is going to be a part of the 'SummerSlam Heatwave' tour, this began rumors that The Undertaker is also going to wrestle at SummerSlam 2018 PPV.
While wrestling on the SummerSlam Heatwave tour doesn't necessarily mean that he's going at wrestle at SummerSlam as well, but the rumors at this point can't be denied as well (although WWE hasn't announced Taker for SummerSlam as of now).
We'll keep you updated regarding The Undertaker's SummerSlam 2018 status.