• ON THIS DAY IN WCW HISTORY (November 4, 1990) – NWA Main Event
On this day in 1990, Ted Turner's World Championship Wrestling aired an episode of their weekly TV show 'NWA Main Event'.
This episode featured pre-taped matches & storyline segments on the road to the 'WCW Starrcade 1990' PPV.
The card can be found below:
– Halloween Havoc Post Show Report
– Sid Vicious vs. Pablo Crenshaw
– Tommy Rich & Terry Taylor vs. Moondog Rex & Barry Horowitz
– The Danger Zone: Stan Hansen
– Norman The Lunatic vs. Tony Burton
– The Midnight Express vs. The Southern Boys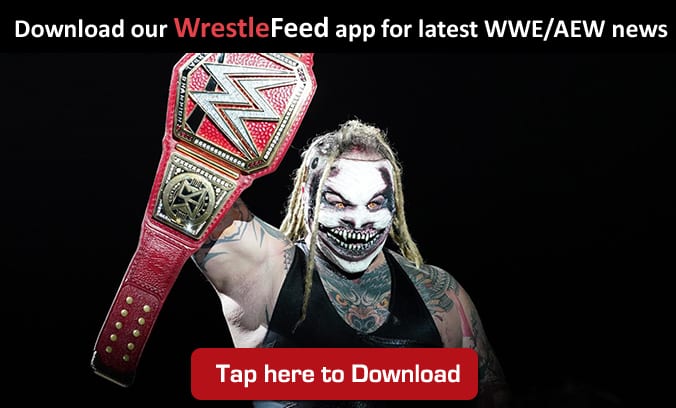 • Update On WWE's New Event Partnership With Saudi Arabia
As we noted earlier, WWE announced the following today:
WWE® AND THE SAUDI GENERAL ENTERTAINMENT AUTHORITY EXPAND EVENT PARTNERSHIP
"STAMFORD, CONN. and RIYADH, SAUDI ARABIA, November 4, 2019 – Following the historic Crown Jewel event in Riyadh, WWE (NYSE: WWE) and the Saudi General Entertainment Authority (GEA) have expanded their live event partnership through 2027 to include a second annual large-scale event. WWE and GEA also continue to work towards the completion of a media agreement in the MENA region.
This long-term partnership demonstrates WWE and GEA's commitment to bring sports entertainment to the region and supports Saudi Arabia's Vision 2030."
Fans were left confused with this announcement, as WWE is already doing two Saudi PPVs in a year (Greatest Royal Rumble & Crown Jewel in 2018 and Super ShowDown and Crown Jewel in 2019).
Tony Maglio of The Wrap went on to explain this new event partnership between WWE & Saudi Arabia:
"WWE was only contracted to do Crown Jewel (1/year) as they worked out the longterm contract for a 2nd event. The Greatest Royal Rumble & Super ShowDown were I guess what you would consider freelance/placeholder events.
Now there will be 2 contracted events for the next 8 years.
I'm told this second Saudi Arabia event, like technically every WWE PPV, is not contracted to be realized $WWE revenue in a specific, regular quarter.
The major ones are usually in the same quarter each year, but WrestleMania has dipped its toe into Q1 when it made sense to."
WATCH: Lana Looking Super Hot In A Bikini: