• "Watch my son, he's 10x the athlete I ever was" – ECW Legend
After a recent debate amongst fans on Social Media, whether Taz could actually still take bumps or could even come out of retirement for 'one more match', the Old School ECW Legend himself went to Twitter and commented on the situation.
Here's what Taz(z) tweeted regarding a potential comeback:
"Not a shot. I'm 55, I retired from the ring a long time ago. It's a young persons business IMO.
Watch my son, he's 10x the athlete I ever was & his presence/vibe blows mine away.
Took me 6-7 years to find 'it'….he IS 'it'. He's just getting warmed up…trust me."
For those who don't know, Taz's soon Hook is the current FTW Champion in AEW: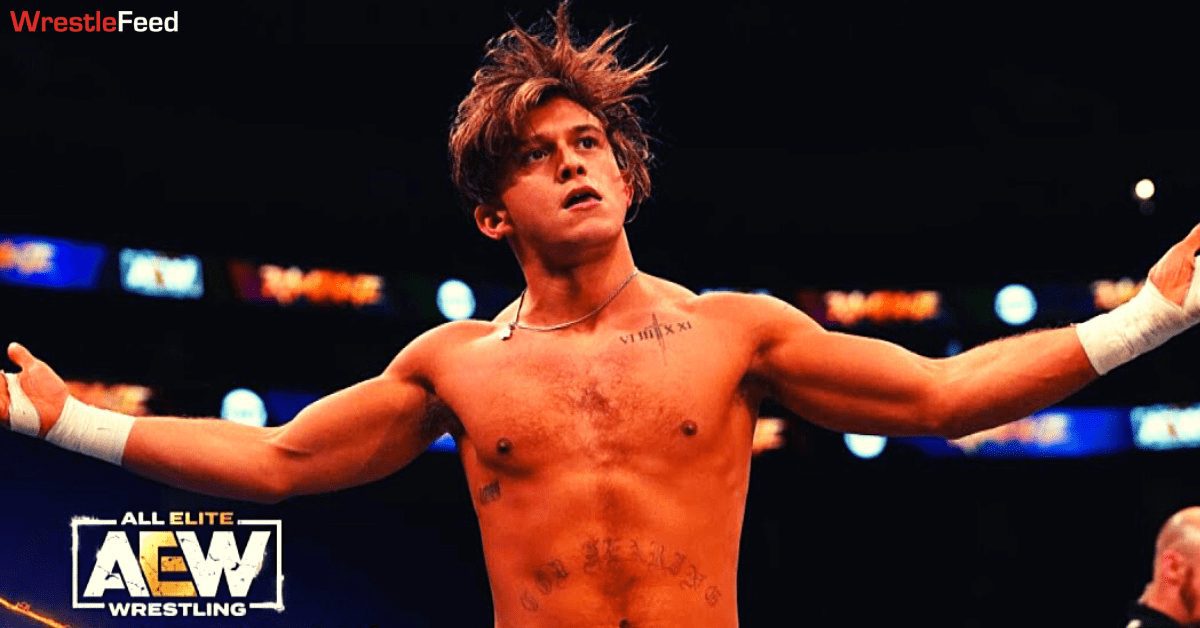 Below is what Taz had to say on whether he could at least take an occasional bump:
"Not unless I'm ok with losing feeling in my legs being that I have nerve damage … so no sir.
Along with needing a knee & shoulder replacement. I live in pain…everyday.
Not complaining, just a fact. I'm use to being in pain.
My wife is use to seeing me in pain. It's all good tho!"
Taz wrestled for Paul Heyman's Extreme Championship Wrestling (fka Eastern Championship Wrestling) from 1993 until he left to join the World Wrestling Federation under the slightly different name 'Tazz' in late 1999.
In 2002, Tazz retired from active pro wrestling and became a color commentator on WWE TV till 2009, when he joined Dixie Carter's 'Total Nonstop Action!', where he worked till 2015.
Taz is currently working for Tony Khan's All Elite Wrestling as a Manager.
New Video: Attitude Era Fan Exposes Herself Live On RAW (Uncensored Version):
• ON THIS DAY IN WWF HISTORY (April 30, 1988) – WWF Superstars of Wrestling
On this day in 1988, the World Wrestling Federation aired an episode of their weekly TV show 'WWF Superstars of Wrestling'.
This episode was pre-taped at the New Haven Coliseum in New Haven, Connecticut and featured matches, promos & storyline segments on the road to the 'WWF SummerSlam 1988' PPV.
The card can be found right here:
The Ultimate Warrior vs. Joe Milano
The Junkyard Dog vs. Iron Mike Sharpe
Danny Davis vs. Mario Mancini
Dino Bravo vs. Nelson Veilleux
The Young Stallions vs. Barry Horowitz & Steve Lombardi
Greg Valentine vs. George 'The Animal' Steele
Demolition vs. Jose Luis Rivera & Scott Casey