• Rumor Killer On Hulk Hogan Having Heat With Vince McMahon, Hogan Says Cody Rhodes Talked To Him Regarding Doing Something With The Bullet Club
During a recent interview with Sports Illustrated, WWE Hall of Famer Hulk Hogan talked about doing the nWo 'Too Sweet' reunion tour, rumor of him having heat with Vince McMahon for doing this nWo thing outside of WWE, success of ALL IN, Bullet Club & more.
Below are the highlights:
On the success of ALL IN:
"They have my support, I'm a huge fan of their work and I'm rooting for them. WWE is the mainstay, they're here forever, but whenever there is competition in the marketplace, especially with a group of guys like Cody Rhodes, the Young Bucks, and Kenny Omega, it just raises the bar with the level of shows and content."
On possibly working with the Bullet Club in the future:
"I've been keeping an eye on the Bullet Club for the last couple years. Cody has talked to me about maybe doing something with Bullet Club, but those guys are on fire on their own."
On doing the nWo 'Too Sweet' reunion tour and rumor of him having heat with Vince McMahon regarding this:
"First off, this whole nWo thing has Vince McMahon's blessing. I've heard people say otherwise, but I have a great rapport with Vince, we talked about this, and we're acting under his blessing. The response is incredible, much greater than we expected, especially from people in the U.K. We had over 100,000 responses to the announcement.
The fans are just so loyal. We're all human, we all make mistakes, and I've made crazy, boneheaded mistakes. I'm not perfect, but I am trying to make a positive impact every day. People have stood by me and stuck with me. I'll never forget that. They know me, they know who I am, and they know how much I love this business—this business is my life. I've got nothing but love in my heart for the fans, I'm forever grateful."
Announcement: We have launched our 'WrestleFeed' App on both Android & iOS. We're trying to create Wrestling's own Social Media with it. Apart from all the wrestling news, videos & other updates on the app, we're also going to do a 'Wrestling Quiz' every week before Monday Night RAW soon. The winner of that Quiz will win $100.
Please download our app now! Below are the download links:
Android – http://bit.ly/2IVQ3yU
iOS – https://apple.co/2Oido0R
• WrestleMania X Celebrity Passes Away
Old School Hollywood Legend & WWF WrestleMania X Celebrity Burt Reynolds passed away earlier today at the age of 82.
He suffered from heart problems for several years and died of cardiac arrest at a hospital in Florida.
In 1994, Burt Reynolds was the guest ring announcer for the WrestleMania X main event between WWF Champion Yokozuna and Bret "The Hitman" Hart.
REST IN PEACE BURT REYNOLDS
February 11, 1936 – September 6, 2018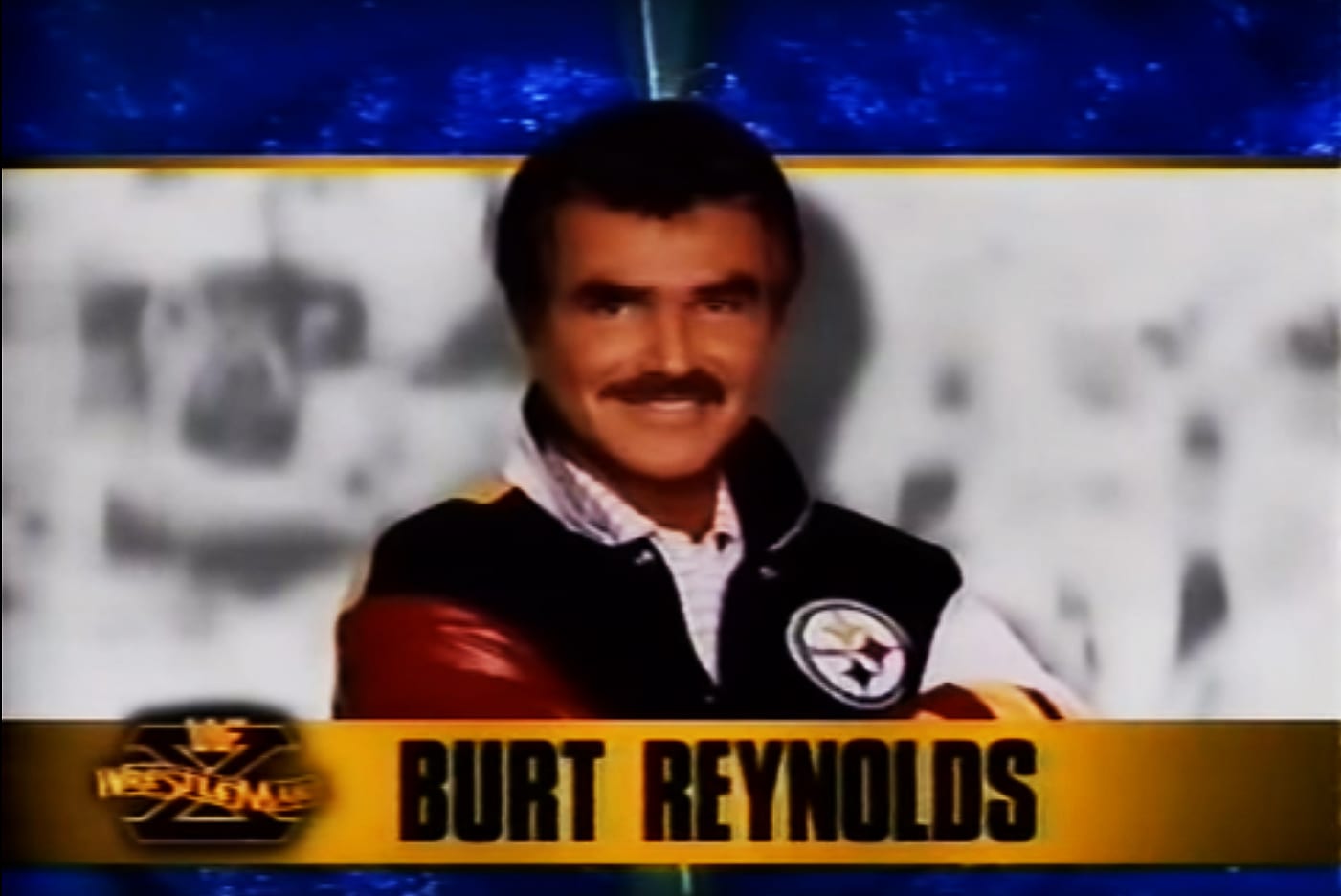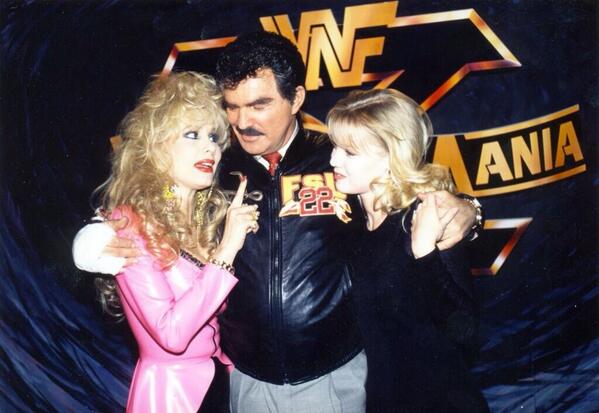 Speaking of WrestleMania celebrities, WWF WrestleMania III Celebrity "The Queen of Soul" Aretha Franklin passed away last month at the age of 76. She sang "America the Beautiful" in front of a LIVE audience of 93,173 people in the Pontiac Silverdome and millions watching at home.
20 years later, Vince brought her back to do it one more time at WrestleMania 23, where she ended up singing the song in front of 80,103 people at Ford Field in Detroit, Michigan.
Also last month, WrestleMania IV celebrity Robin Leach passed away. He presented the WWF Championship before the final match of the WrestleMania IV tournament.