• Wrestling Legends React To The Death Of Kevin Nash's 26-Year-Old Son
Tristen Nash, son of 2-time WWE Hall Of Famer Kevin Nash, has passed away. He was 26 years old.
Below is the official statement that was issued on behalf of Nash's family:
"On behalf of Kevin and Tamara Nash, I have to unfortunately report that their son Tristen Nash has tragically passed away at the age of 26.
Tristen recently started working on Kevin's new podcast and the two enjoyed their time together.
The Nash family asks if you could please respect their privacy during this time."
21 years ago my world changed forever. Happy birthday to my son Tristen. pic.twitter.com/Na6wtMrrze

— Kevin Nash (@RealKevinNash) June 12, 2017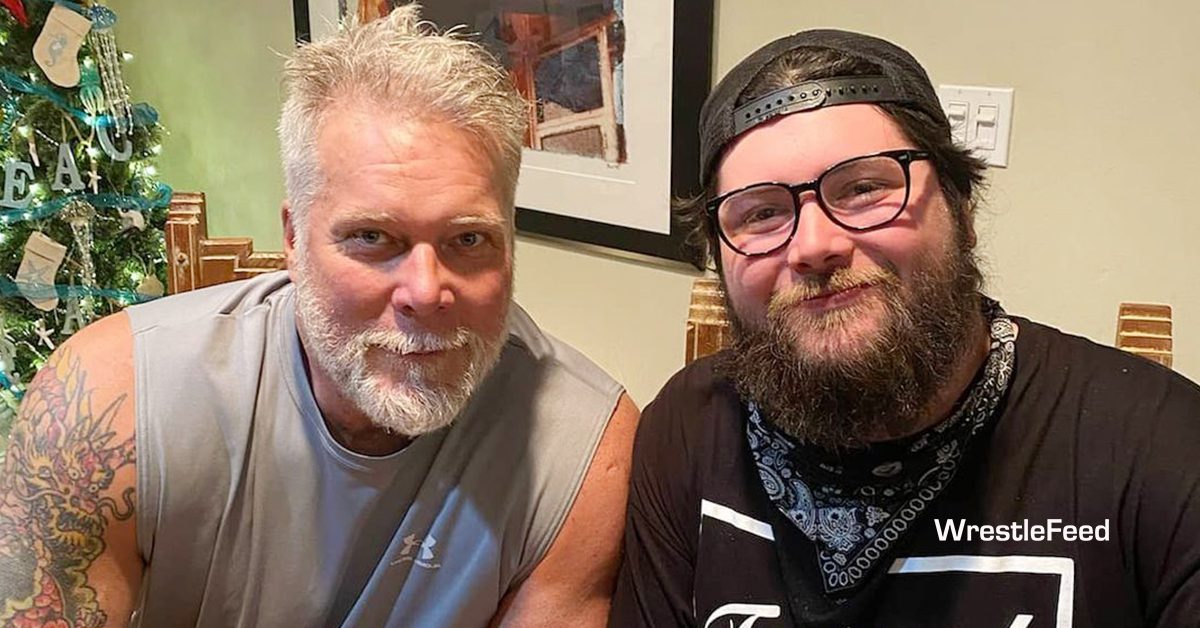 2022 has been a rough year for Kevin Nash, as his good friend Scott Hall also passed away this year, and then his son passed away on the day that would've been Scott's 64th birthday.
Below is how the wrestling world reacted to this sad news:
X-Pac: My heart is in a million pieces thinking about what 1 of my best friends in life is going through. I ♥️ U 4-Life Kev.
Matt Hardy: My thoughts are with Kevin Nash & his family following the passing of his son. It's absolutely tragic.
Jake Roberts: I'm deeply saddened to learn about the loss of Tristen Nash. Sending love and prayers for the Nash family.
Mick Foley: God, this is just awful news. My heart goes out to @RealKevinNash his family and friends. Praying that fond memories of Tristen will be a source of comfort to you. RIP Tristen Nash.
Lilian Garcia: I am so saddened to hear that WWE Hall of Famer @RealKevinNash son, Tristen Nash, has died. I can't imagine what he's going through. My sincere condolences to you Kevin & your entire family. 🙏🏼
WATCH: Lex Luger Walks Again (July 31, 2022):
• Old School Wrestling Veteran Celebrates His Birthday
Old School Wrestling Veteran Porkchop Cash (Real name: Bobby Cash) turns 75 today.
Porkchop Cash wrestled for several territories such as NWA Tri-State, NWA Hollywood Wrestling, CWA Memphis Wrestling, Central States Wrestling & Southeastern Championship Wrestling, among many others.
In 1988, he joined the World Wrestling Federation for a few months, but was only used as a 'Jobber To The Stars'.
His most memorable WWF matches were against The Ultimate Warrior and against Tito Santana.
HAPPY BIRTHDAY PORKCHOP CASH!