• JBL Comments On Waiting For WCW In The Parking Lot During The DX Invasion Of WCW
During an appearance on Sam Roberts' Wrestling Podcast, Eric Bischoff, JBL, and Bruce Prichard talked about Bischoff trying to sign Pat Patterson, DX invading WCW and Bischoff trying to court JBL.
Below are the highlights:
On Bischoff trying to sign Pat Patterson:
Sam Roberts: It got to the place where off screen, writers were being traded back and forth, was there a point where you tried to get Bruce?
Eric Bischoff: No, that's another part of the narrative. There was nobody we sat back and tried to steal. When talent came over it was really them coming to us not us trying to cherry pick. The only person I tried was Pat Patterson, people kept telling me what a great finish guy he was and I knew looking at our product we needed someone with that depth of storytelling.
JBL: The headline out of that is that Eric wanted Pat but didn't want Bruce Prichard.
On DX invading WCW:
JBL: We had a friendly rivalry, we did have the time when they invaded from Norfolk, we invaded in the afternoon and we didn't know what would happen, Jerry Brisco went around telling people to be ready so we were in the parking lot, we had Ken Shamrock and that's about all we needed really. We had no idea what was going to happen, we were out there until Vince was leaving.
Sam Roberts: Did you know that at the time Eric?
Eric Bischoff: No, I had no idea any of that was going on, it's one of the things I regret the most. I would've let them in and whatever happened would have happened on television, that would have been some of the greatest television in the history of wrestling.
Sam Roberts: So, we are talking about when DX went over to Nitro and was like outside in the parking lot and driving a tank.
JBL: They had no plan.
Bruce Prichard: We had a little bit of a plan. I was there directing the whole thing.
JBL: I love the fact you had a dummy tape though, if you got kidnapped you were going to sneak the other one out. If you had got in the building though, what would you have done?
Bruce Prichard: Oh god, we just would've taped it and gone for it. We were hoping we were going to get in.
Eric Bischoff: I don't think that would have been worth the effort because honestly, there was no heat between the boys. They would've broken in and would have been in character and then they would have high fived each other and cracked a beer. "
On Bischoff trying to court JBL:
Eric Bischoff: That was the only name we wanted at the time. I tried to court JBL once in an airport but it didn't work out.
JBL: It got me a raise! I ran into Eric at a bar, it was the first time I met him and I was in the middle of a contract negotiation and I got a raise.
• WWE Accidentally Spoils Returns For Greatest Royal Rumble
In an official poster for this month's Greatest Royal Rumble event, WWE might have spoiled the return of two former World Heavyweight Champions.
Below is what WWE posted to promote the event: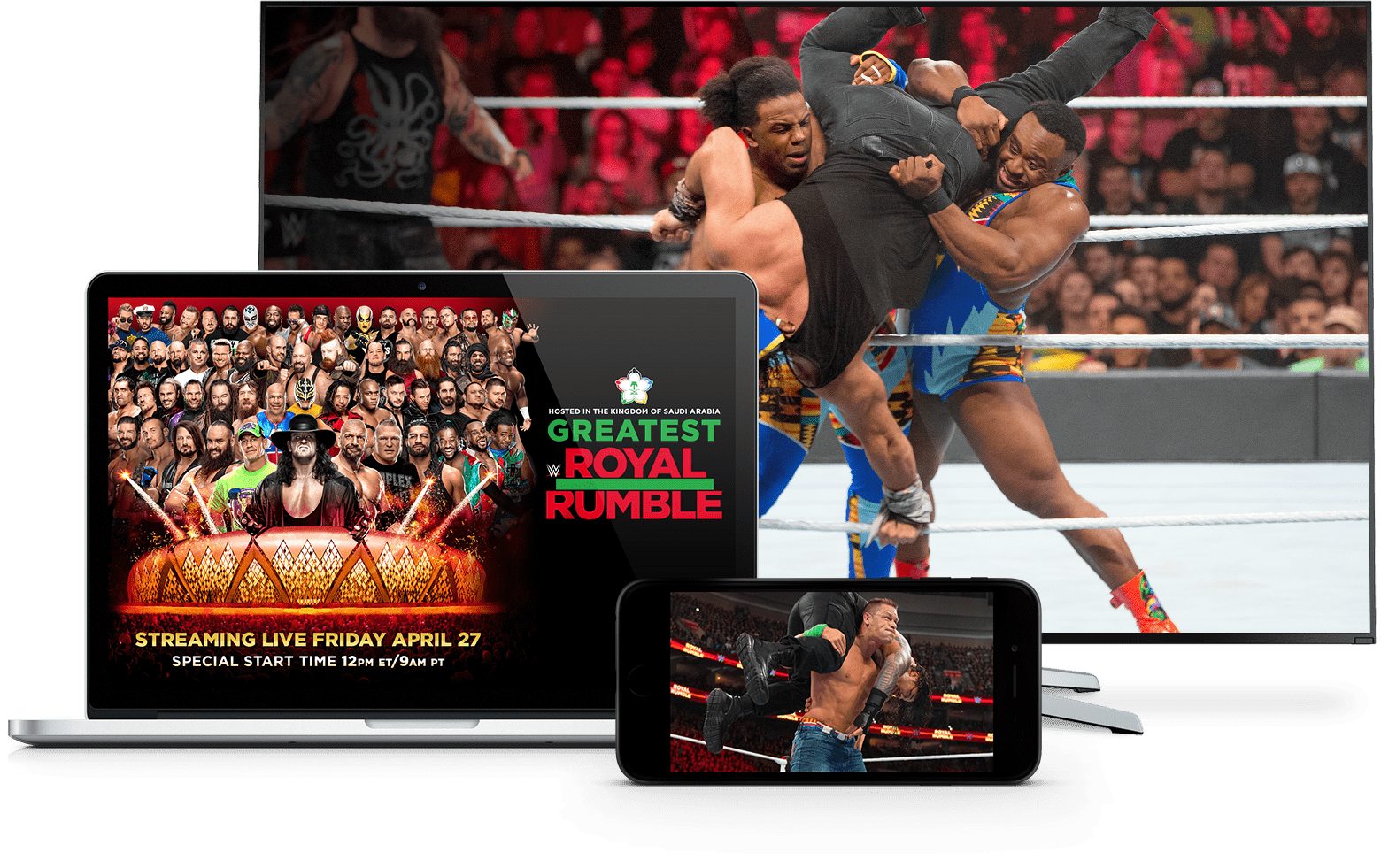 Below is a zoomed in picture of the poster and you can see former World Heavyweight Champions The Great Khali (on the left) and Rey Mysterio (in the middle) being in there: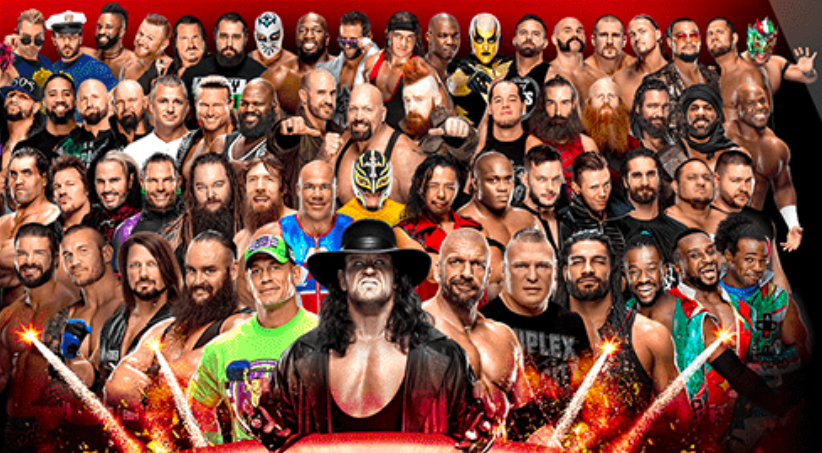 Other unannounced big names that are on the poster for this event are Mark Henry & Shane McMahon.