The WWE Hall of Fame 2023 ceremony kicked off after tonight's WrestleMania SmackDown (tap here for the complete results) went off the air.
The first inductee is Stacy Keibler. WWE Hall of Famers Mick Foley and Torrie Wilson are out to induct her.
Foley said if Stacy has one more match in her, then it should be Stacy Keibler vs. Molly Holly to determine the nicest person in the WWE.
Mick said he last saw Stacy (before tonight) 17 years ago, when Stacy was announced for Dancing With The Stars in 2005.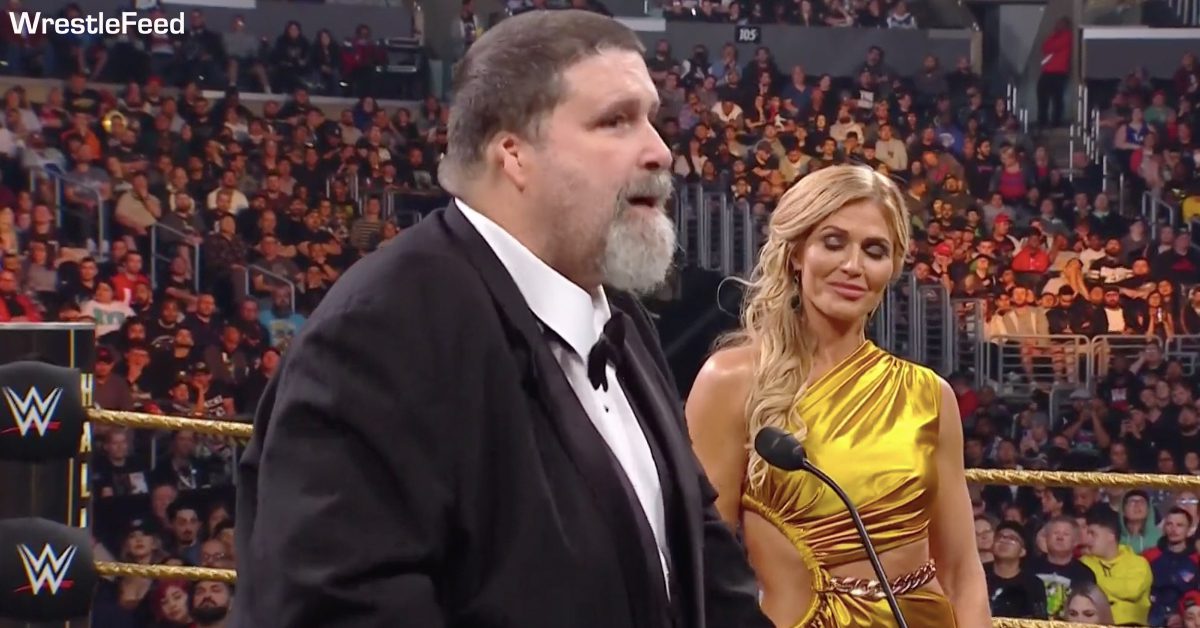 Torrie said she met a 19-year-old Stacy backstage in WCW. Torrie talked about Stacy's accomplishments in both WWE and Hollywood.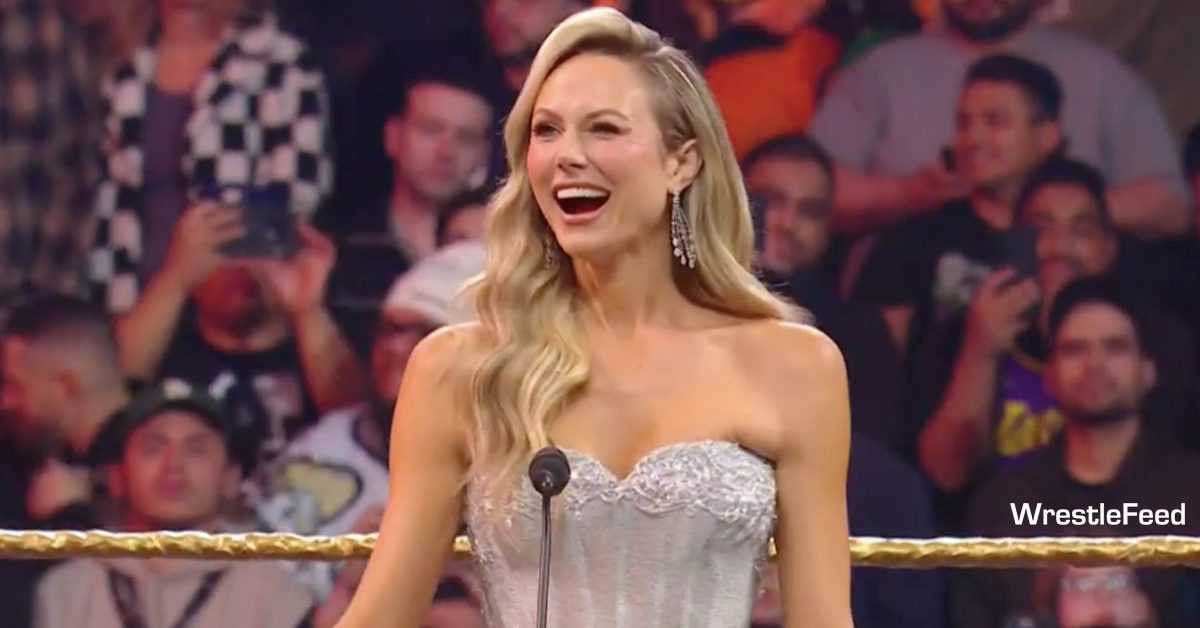 Stacy comes out next and gives hugs to both Foley & Torrie, who remained in the ring while she gave her speech.
Triple H is seated on the stage along with Cody Rhodes. Stacy's husband and kids are in the front row.
Keibler talked about being a super fan and just wanting Bret Hart to notice her.
Stacy thanked Madusa (her first trainer in wrestling), Dudley Boyz and Shane Helms for being friends and teachers. She also thanked Torrie for always making her feel welcome and being her friend.
In the end, Stacy thanked the fans for making her dreams come true.
New Video: Stacy Keibler Exposed: