The WWE Hall of Fame 2023 ceremony kicked off after tonight's WrestleMania SmackDown (tap here for the complete results) went off the air.
– The first inductee is Stacy Keibler. WWE Hall of Famers Mick Foley and Torrie Wilson are out to induct her.
Foley said if Stacy has one more match in her, then it should be Stacy Keibler vs. Molly Holly to determine the nicest person in the WWE.
Mick said he last saw Stacy (before tonight) 17 years ago, when Stacy was announced for Dancing With The Stars in 2005.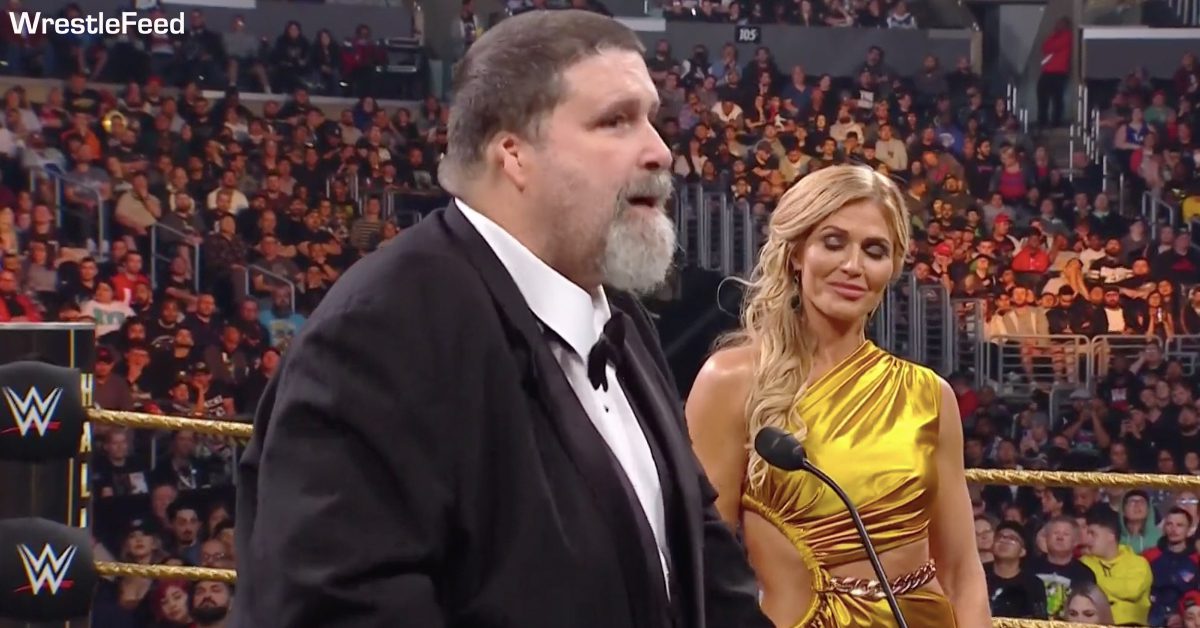 Torrie said she met a 19-year-old Stacy backstage in WCW. Torrie talked about Stacy's accomplishments in both WWE and Hollywood.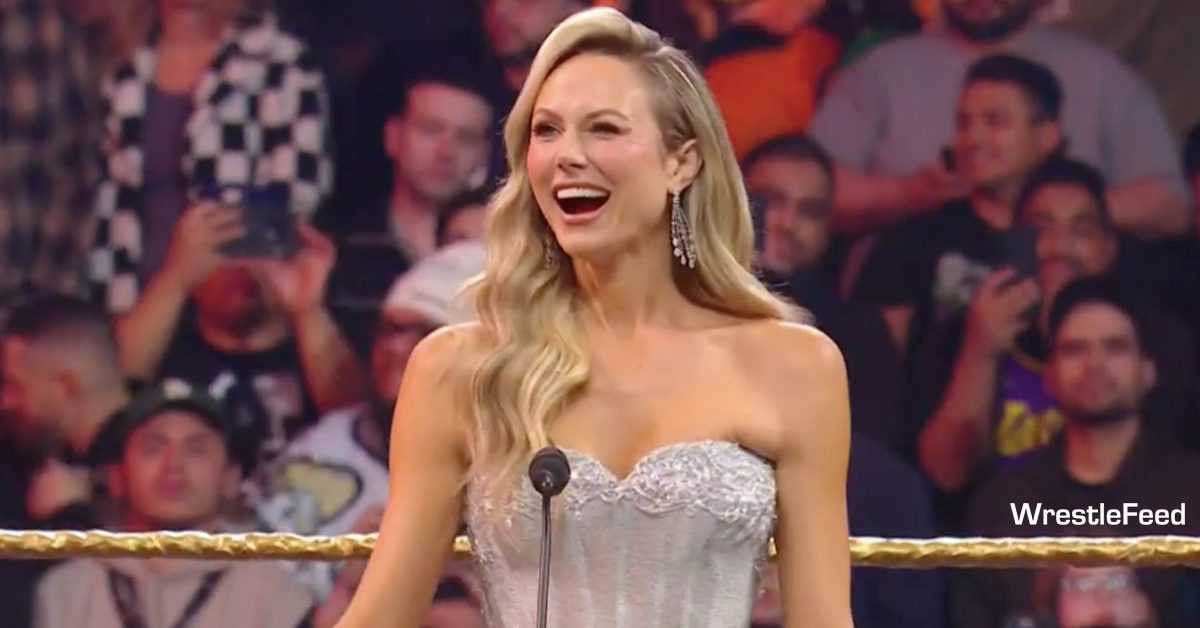 Stacy comes out next and gives hugs to both Foley & Torrie, who remained in the ring while she gave her speech.
Triple H is seated on the stage along with Cody Rhodes. Stacy's husband and kids are in the front row.
Keibler talked about being a super fan and just wanting Bret Hart to notice her.
Stacy thanked Madusa (her first trainer in wrestling), Dudley Boyz and Shane Helms for being friends and teachers. She also thanked Torrie for always making her feel welcome and being her friend.
In the end, Stacy thanked the fans for making her dreams come true.
– Andy Kaufman is the next inductee. WWE Hall of Famer Jerry Lawler appears on the screen and said he can't be there to induct Andy as he's at home recovering, so he has asked his friend Jimmy Hart to induct Kaufman.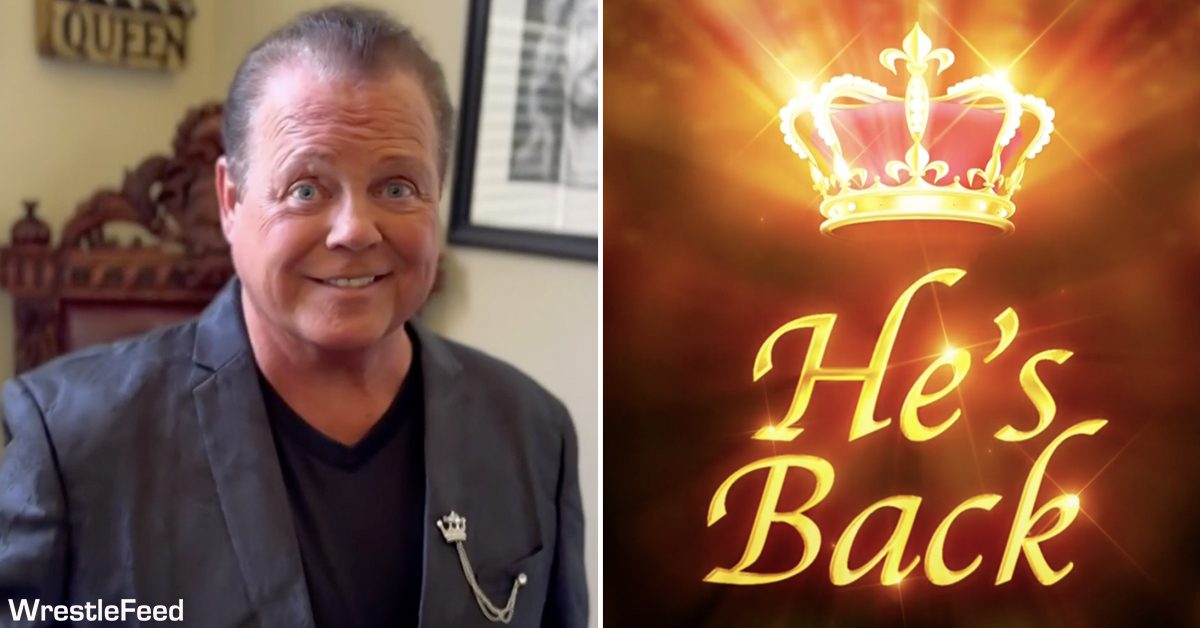 Jimmy told a story of being in a match with Andy and Lawler. Jimmy then introduced Andy's family. Andy's brother said Andy got into wrestling because he was a lifelong fan.
Andy's sister said Andy loved the art of heels making the fans hate them and saw the beauty in it. Andy's daughter said they're grateful for this induction, as it would've meant the world to Andy.
– Next inductee is The Great Muta. Ric Flair returns to WWE to induct him. On the stage, Flair shook Kurt Angle and Sami Zayn's hand, but didn't shake Triple H's hand, who was there in the front row on the stage.
Flair put over Asuka and called her a badass. Flair told stories about him in Japan and how tough Japanese wrestlers are.
Ric said Muta is the greatest Japanese wrestler he's been in the ring with. Flair then listed the Japanese wrestlers that beat him to a pulp. Flair then joked that Triple H is going to wrap him up now.
Flair put Muta in the same class as Ricky Steamboat and Shawn Michaels. Flair said HBK didn't invent the Moonsault, Great Muta did.
Muta comes out and Flair thanks him for taking care of his son 10 years ago. Muta said he doesn't speak much English and said he's thankful to be inducted. The speech then ended and he spit the green mist in the air.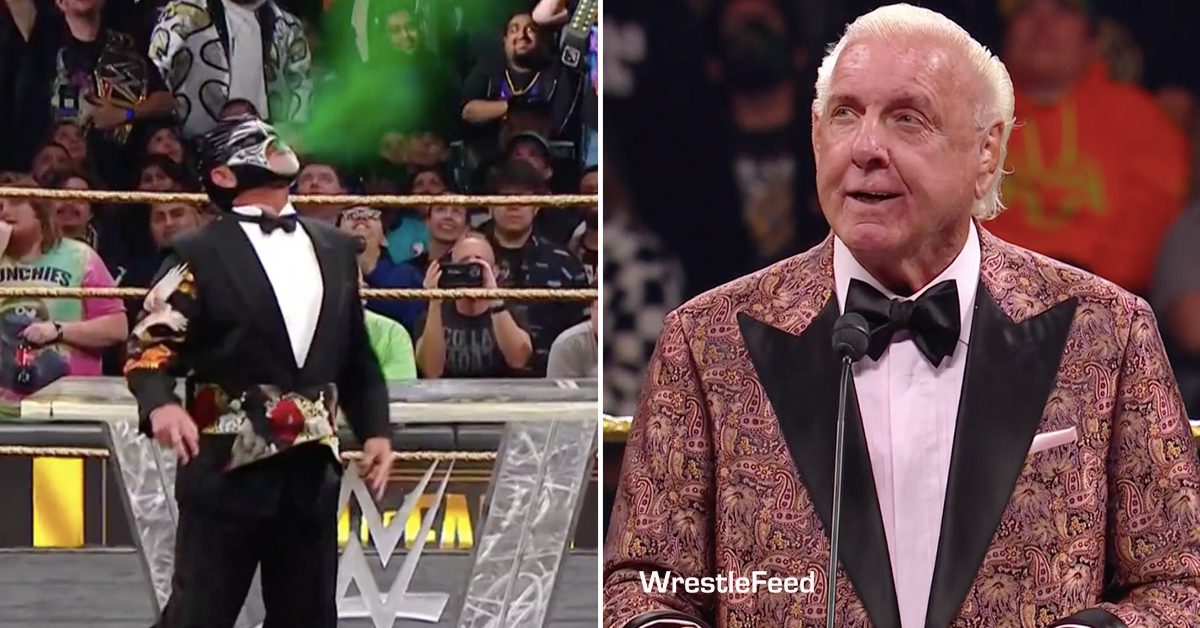 – The APA (JBL & Ron Simmons) returns to induct Tim White and give his family the Warrior Award. Ron did the usual DAMN to seeing fans again.
Tim's brothers come out to accept the award. They thanked the fans on Tim's behalf and celebrated with the Warrior Award trophy.
– WCW Veteran Konnan comes out next to induct Rey Mysterio. Konnan said he met a 12-year-old Rey, when he was even smaller. Konnan said selling Mysterio to promoters was very difficult, as it looked like Rey didn't hit puberty.
Konnan revealed that Rey got a standing ovation backstage in WCW after his debut match. Rey kickstarted the revolution of lucha libre being in every wrestling promotion. Konnan called Rey a generational talent and his best friend. Konnan then took a shot at Dominik.
Rey then came out. Dominik, Rhea Ripley & Damian Priest refused to stand on the stage. When Rey's speech started, Dominik, Rhea & Damian left. Rey then said he'll take care of business tomorrow night, which got a huge pop from the fans.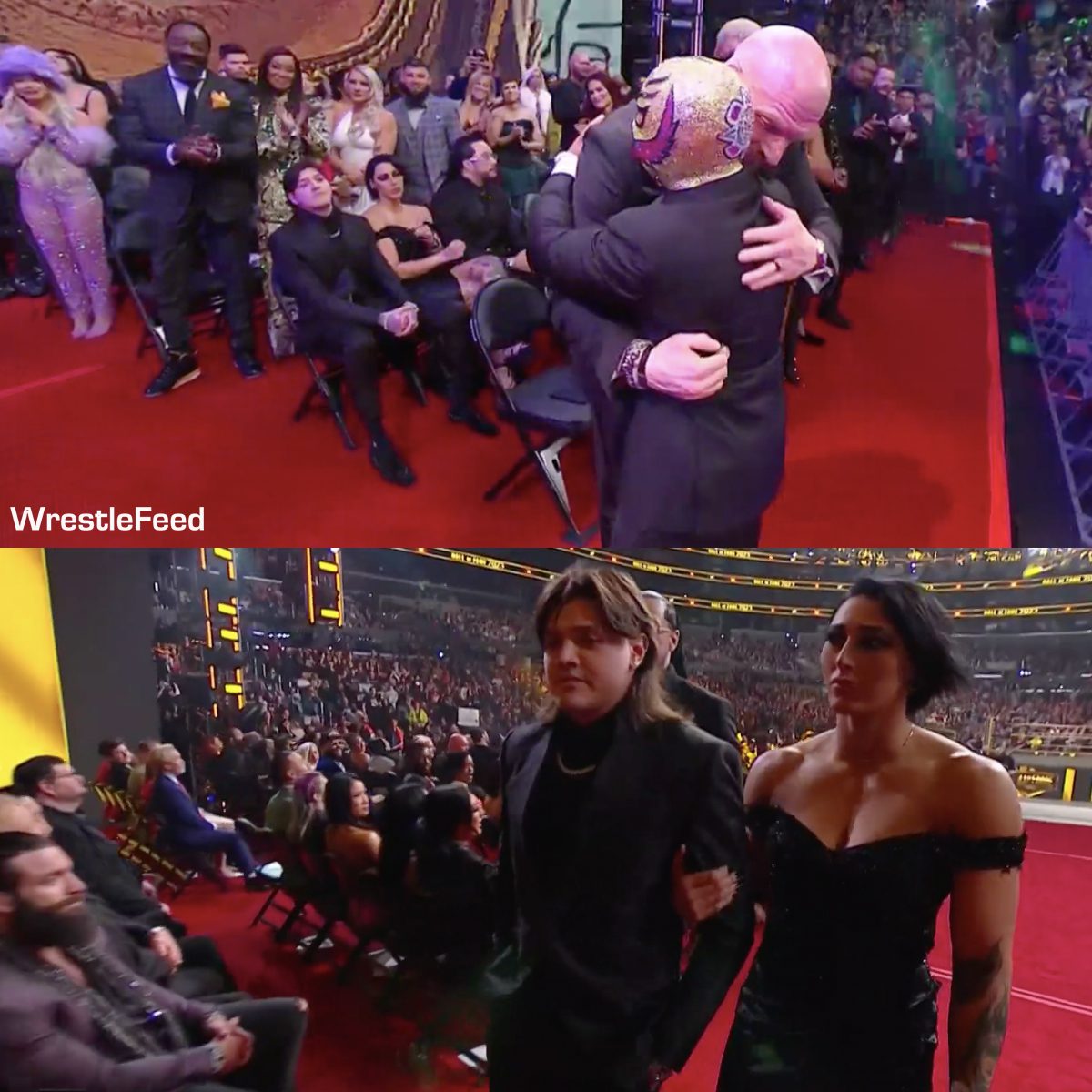 Rey talked about his struggles his wrestling. At one point, Konnan made him an offer and he had to leave, but didn't want to because of his girlfriend Angie. Rey said:
"Konnan told me 'if she loves you, she'll wait'. Now she's wife my wife."
Mysterio also revealed that when he wasn't making much money in wrestling, Angie took a job and sent him money so he could live his dream. Fans chanted for Angie after this.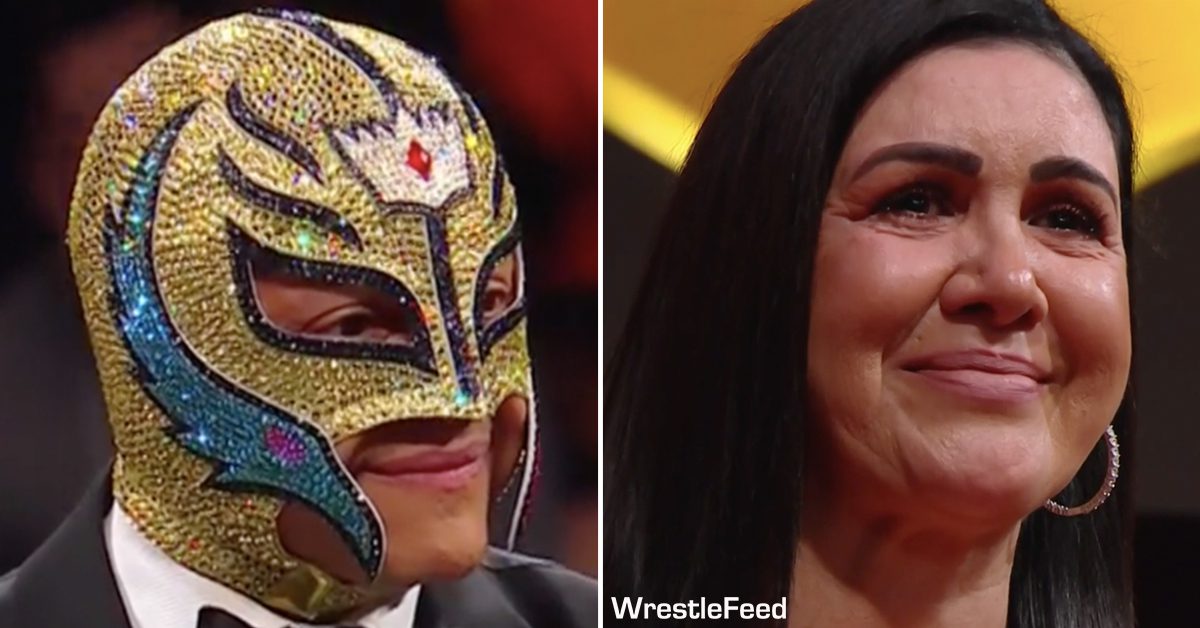 Rey thanked a lot of wrestlers including Dean Malenko, Batista, The Undertaker, Edge, JBL, Kurt Angle, Randy Orton, John Cena & Eddie Guerrero.
Mysterio ended his speech by thanking the fans and met his friends & fans at ringside to end the show.
New Video: Randy Orton Grabs His Wife's Knockers: