• OLD SCHOOL VIDEO HISTORY (June 30, 1990) – NWA PRO
On this day in 1990, Ted Turner's World Championship Wrestling aired an episode of their weekly TV show 'WCW PRO'.
This episode featured pre-taped matches & storyline segments on the road to the 'NWA The Great American Bash 1990' PPV.
The card can be found below:
– Tommy Rich vs. JD Wolf
– Michael PS Hayes vs. Rico frederico
– Paul Orndorff vs. Dave Johnson
– Rock N Roll Express vs. Doom
– Buddy Landell vs. Brian Johnson
– Steiners vs. Jim Blankernship & Ralph Hodges
• WWE Hall Of Famer Not Happy About ROH Wrestlers Stealing His Gimmick
Villain Enterprises recently wore Road Warriors inspired spiked shoulder pads in Ring Of Honor Wrestling and this didn't sit well with WWE Hall of Famer Road Warrior Animal.
Below is what Animal posted on Facebook regarding this:
"No respect anymore I guess ROH can't get anyone OVER on their own merits you got to ride the coattails of a HOF LEGEND and use his gimmick, oh the best part they don't even ask!"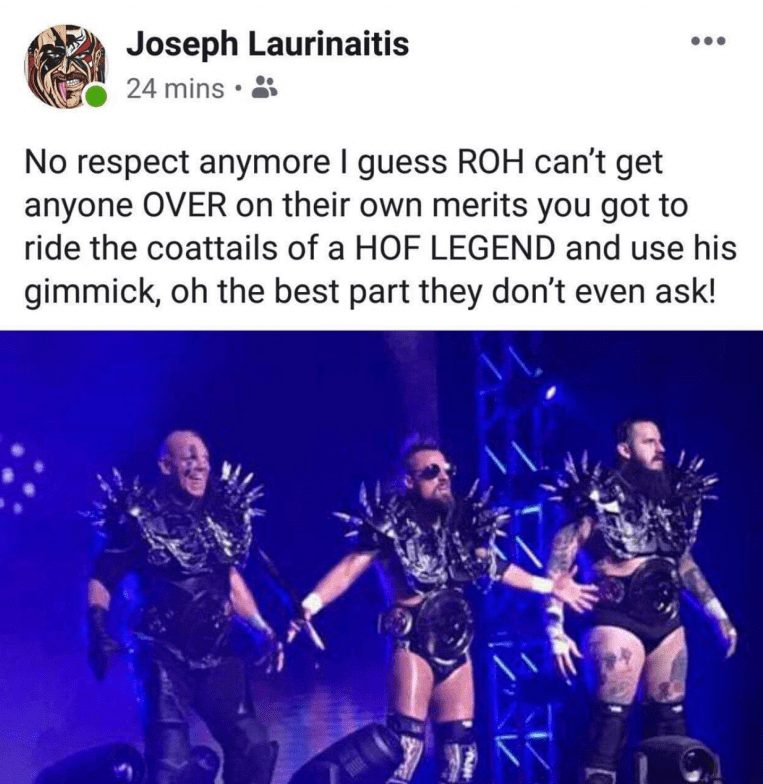 It's an unwritten rule in Wrestling, that if you wanna adapt someone else's original gimmick, you need to ask for permission first.
For example, "Black Machismo" Jay Lethal asked Randy Savage in 2006, if he could use the Macho Man's gimmick and Randy gave him permission to do so.