• On This Day In Pro Wrestling History (February 15, 2008) – Old School NWA Veteran Passed Away
On this day in 2008, we lost Old School Wrestling Veteran Johnny Weaver (Real name: Kenneth Eugene Weaver) at the age of 72 due to natural causes.
Weaver wrestled for several NWA territories during the 60s, 70s & 80s, like Championship Wrestling from Florida & Jim Crockett Promotions.
The last time we saw him, he was in Dusty Rhodes' corner at NWA Starrcade 1987 to support "The American Dream" in the match against Lex Luger.
† REST IN PEACE JOHNNY WEAVER
November 17, 1935 – February 15, 2008
WATCH: Nikki Bella Juggs Compilation:
• WWE Issues Statement On Jimmy Uso's Arrest
TMZ Sports revealed that former SmackDown Tag Team Champion Jimmy Uso was arrested after a dispute with cops.
Below is what TMZ posted:
"WWE Superstar Jimmy Uso — half of the popular Usos tag team — was arrested after a drunken dispute with cops in Detroit … TMZ Sports has learned.
The 33-year-old — who's the son of WWE HOF'er Rikishi — and his wife, fellow WWE Superstar Naomi, were pulled over near downtown Detroit … after cops say Naomi was driving the wrong direction on a one-way street.
According to our police sources, cops say their 2018 Dodge Journey reeked of booze … so they ordered Naomi out of the car.
We're told while Naomi talked to cops, Jimmy got out of the car — despite commands from police — and took off his shirt and jacket and squared up like he wanted to fight.
We're told the officer took out his taser 'cause he was scared for his safety.
Jimmy ultimately settled down and complied with their commands … then he was handcuffed, and arrested for disorderly conduct and obstruction.
He was taken to jail … and later posted bond."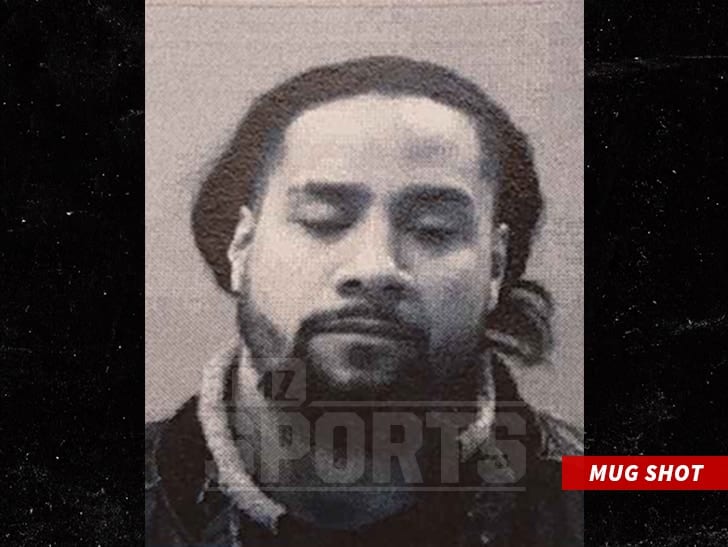 WWE issued the following statement on Jimmy's arrest:
"Jonathan Fatu is responsible for his own personal actions."
The Usos are set to face Shane McMahon & The Miz for the SmackDown Tag Team Titles this Sunday at Elimination Chamber 2019 PPV.